Dutch Death Metallers GRIM FATE have just revealed details for their debut album which will be entitled "Perished in Torment" and will be released on April 7th, 2020 through Xtreem Music on CD and 12"LP formats.
GRIM FATE - Piles of Corpses:
 
GRIM FATE were born in 2017 with the intention of creating some dark, brutal and doomy Death Metal and thus the first demo "Decomposition" was released the same year, being followed by an EP entitled "Emerging From the Crypt" released in spring 2018, just when the band got in touch with Xtreem Music which shown interest in signing them.
"Perished in Torment" is a monumental opus of heavy death/doom, with cover art by Roberto Toderico. It features 6 songs of pure darkness for any lover of good old finnish Death Metal in the vein of KRYPTS, PURTENANCE, RIPPIKOULU, with a good dose of BOLT THROWER, early ASPHYX, DISMA and INCANTATION, who will for sure love GRIM FATE!!  
Tracklist for "Perished in Torment" is as follows: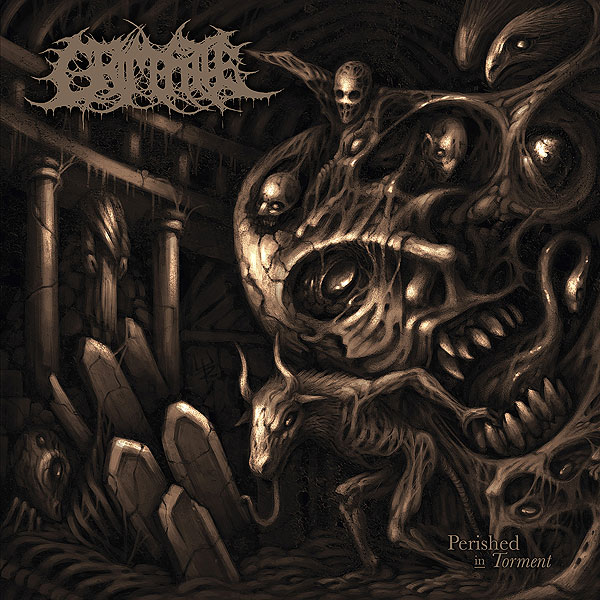 01. Piles of Corpses
02. You Will Rot
03. Perpetual Anguish
04. Abominations
05. Perished in Torment
06. The Final Day
 
Links:
www.facebook.com/grimfatedeathmetal
http://soundcloud.com/xtreemmusic