Sleep is an American stoner doom band from San Jose, California. Sleep earned critical and record label attention early in its career. Critic Eduardo Rivadavia describes them as "perhaps the ultimate stoner rock band"[1] and notes they exerted a strong influence on heavy metal in the 1990s. However, conflict with its record company contributed to Sleep's breakup by the end of the decade. The band reformed in 2009, and has played sporadic live dates internationally since.
Sleep evolved in the early 1990s from the band Asbestosdeath, which was established by vocalist/bassist Al Cisneros, drummer Chris Hakius, and guitarist Tom Choi. Asbestosdeath expanded to a quartet with the introduction of Matt Pike on guitar, and recorded two singles - "Dejection" for Profane Existence and the self-released "Unclean". Choi departed, and would later found Operator Generator, It Is I, Noothgrush, and Las Vegas' Black Jetts. Asbestosdeath recruited Justin Marler as replacement and the band adopted the new name, Sleep.
Sleep have tweeted the below image, which suggests they're either in the studio, or just needed an easy-to-find reminder as to where they left all their weed ('cause sometimes if you're too baked and not careful, you can lost track of that shit, and it's a real pain in the ass):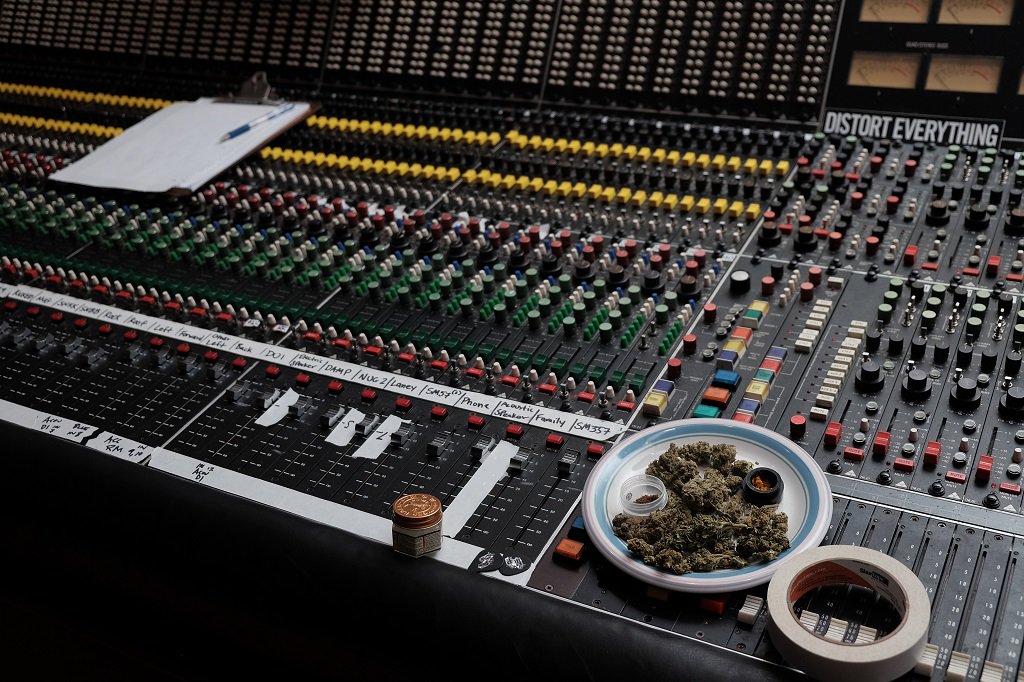 Assuming the band is in the studio, and assuming they're making a new album, it will be their first since 1999's Jerusalem/2003's Dopesmoker. Even if it's just a new single, it will be the first time they've released any new material since 2014's "The Clarity." Basically, no matter what this ends up being, it's a win for Sleep fans.
Unless they really just did need to remember where they put the weed, in which case I guess ignore everything I just wrote.

[via Metal Injection]