Allow me to fill you in on some background, of my good friend "The Lord Of The Logos "
Mr Szpajdel (pronounced Sh-pie-dul for those who've wandered!) was born on the 29th of September 1970 in Gembloux, Belgium and grew up in Louvain-la-Neuve were he also attended the Université catholique de Louvain gaining a degree in forestry engineering.
But well before his University days Christophe had already taken a particular interest in Heavy Metal art, especially logos. This passion for logo's soon became his vocation, specialising right from the start in pencil topped by ink, keeping his work mobile, which he took full advantage of.
The only thing that can rival Christophe's obsession for art is his love of Heavy Metal, especially the Black & Death Metal sub-genres. The two passions combined have taken him all over the world having spent much time in Greece, New Zealand, Austria, Italy, Poland & America plus living in Belgium, Portugal, France & the UK where he now resides.
Throughout his travels he has taken on influence from all over the world, developing various styles of art, whilst meeting & working with bands, developing his reputation as one of the world's leading heavy metal logo artists.
Christophe's work first came to wider international attention, in the mid 90's off of the back of logos for Emperor, Old Mans Child, Enthroned, Borknagar, Moonspell & Covenant (now Kovenant). Since then he has continued to make a significant contribution to the extreme metal scene having drawn for literally 100's of bands including Melechesh, Falkenbach, Aborted, Abigail Williams, Bloodshot Dawn, Kampfar, Impiety, Behexen, Dystopian Wrath, Verdelet, Tsjuder, Lord Belial, Cryostorm, Graveland, De Profundis & Wolves In The Throne Room to name but a few with the vast majority still being used to this day, in some cases 20 years since their creation!
He has also donated many logo's to "supporters of the cause" such as UKEM (United Kingdom Extreme Metal), Red Beards Ship O Metal (Online Radio Show) & my own project Wyldstone Metal (Extreme metal networking and support group).
In more recent times, Christophe has began to take on influence from an even broader spectrum of styles such as Art Nouveau, Art Deco, Barbizon School & Classicism & even Tattoo Art. This has increased the versatility of his potential vastly allowing him to undertake new types of commissions, and work within other areas of the international artistic community leading to requests from all kinds of clients and industries.
Amongst all this he is also a great friend, keen supporter and overall really nice guy.
If you need to know more just ask! He's happy to give time to all who show an interest!
Regards
Andy Wyldstone
Exhibitions, events and Projects.
2007
September 29th. Autumn Equinox Festival: Showcase of artworks and live drawing session at Dingbatz, Clifton, NJ, USA
with bands performing: Havohej, Nightbringer, Bloodstorm, Witchtomb, Baphomet's Horns, Cyberchrist, Tribulation, Engorge, Ash, Kvlt Ov Azazel
2008,
 Release of Mark Riddick's compendium book "Logos From Hell", displaying 17 artworks alongside with Chris Moyen, Kris Verwimp, Medan Savamhel (Ba'al Graphics), Daniel Desecrator, Lou Rusconi, Rob Smits...
2009,
Art Deco themed Exhibition curated by Stephan ( www.artdecosociety.com/stephanartist or www.myspace.com/stephanartiste   which occured in Newport, Oregon
2010
January 27th, release of the long awaited book "Lord Of The Logos" on Gestalten, http://shop.gestalten.com/lord-of-the-logos.html
January 29th: Mini-exhibition (solo show) at the Exeter Central Library
October 25-30th, Music and Image Festival, Rotterdam . Speech at Cinerama about the dynamics of creating a logo and exhibition at Roodkapje, Downtown Rotterdam
December, creation of the Official Websites, www.devonartistnetwork.co.uk/CSzpajdel and www.facebook.com/christophe.szpajdel
2011
September 6th-21st: Devon Open Studios, Venue: North Bridge Inn, Exeter, UK, Group Show with Jamie Malone, Alex Garnett, Amy Cummins, Jeremy Regnum Art, Andre Coelho, Emma Pike, Phil Kyle, Caroline Rodrigues...
September 11th-23rd, Magnum Opus Tattoo Gallery, Brighton, UK  solo show
October 20th-November: Little Krimminals, Studio Krimm, Berlin, Germany
October 2011-February 2012: Graphic Design-Now in Production- Walker Arts Center, Minneapolis, USA
2012
January -March 2012: Black Thorns in the White Cube - Paragraph Gallery, Kansas City, MO and Western Exhibitions, Chicago USA
May -September 2012: Graphic Design-Now in Production- Cooper-Hewitt National Design Museum, New York, USA
August 2012: Wacken open Air. Large Outdoor light projections of my own renditions of the Wacken logo, Collaboration with Aerosol Lights, Germany.
September 2012-???: Graphic Design-Now in Production- Hammer Museum, 10899 Wilshire Blvd, Los Angeles, CA, USA
2013
February 18-March 1st, Trerise Gallery, The Hoe, Plymouth, group show with various local artists.
March 16-April 1st, Fish factory Arts Space, Falmouth, group show with a. o. Andre Coelho ...
June 2013: Santa Maria Summer Fest, Display of 8 logos on A3 format at the Casa da Cultura. Beja, Alentejo, Portugal
September-October 2013: Ancient Modernism, New Zealand:  Group show with Keri-Mei Zagrobelna, Nick Keller, Alex "Bad News" Brown, Jared Holland,
2 shows in 2 different cities roughly at the same time. This event got covered by TV3 News- Nightline
http://www.3news.co.nz/entertainment/black-metal-logo-designer-christophe-szpajdel-visits-nz-2013093023#axzz3illaEoKm
September 28th; Auckland: Nature: Art + Design, Live band on the opening night: Undiscovered Moons Of Saturn
October 1st; Wellington: Rogue&Vagabond, Live band on the opening night: Tin Foil Hats And The Apocalypse Swing Band.
October 26th, Aurora Infernalis Festival, Arnhem, The Netherlands
October 29th, Rebranding the names of 11 Famous brands: http://www.fastcodesign.com/3020926/innovation-by-design/11-famous-companies-re-branded-as-black-metal-bands
October 31st (Hallowe'en) to Christmas, the MACABRE EXHIBITION, The Old Press, 10 Biddicks Court, St Austell  PL25 5EW, UK. Group show with local artists. a. o. Leanna White, Caroline Gascoigne...
2014
February 13th to April 15th, Impromptu show at the Tobacco House, Exeter
March 22nd to April 22nd, Ego Fine Art, Redondo Beach, CA, USA,
March 29th, Showcase at Bonds 007, San Antonio, Texas *CANCELLED due to denied passage by US Homeland Security at Philadelphia Airport*
April 11th to June, Inspired By Black Metal, Ancienne Belgique, Brussels, Belgium
April 17th to 21st, Crepusculum Australe/Blacken the Globe, Alice Springs, Australia
May 11th, Rosemount Hotel, (with Malignant Monster...)Perth, Australia
September 6th, Gohelle  Fest (with Napalm Death, Kreator, Loudblast...), near Lille, France
October 3rd -4th, Vimaranes Metallum Fest, Guimaraes, Portugal
October 3rd to10th , Murmures D'Outre Tombe at the Nerdiest Showroom in Meltdown Comics,7522 Sunset Blvd. Los Angeles, CA 90046
November 18th to Jan 2nd, Jabberwocky, Exeter Phoenix, Gandy Street,  Exeter
November 22nd, Metalwarzone Festival, Show curated by Nino Meija, hosting other artists, a. o.  Tony Koehl....at the Airliner, Los Angeles, CA, USA
2015
January 14-May31st, Marks of Metal, Odense. Group show with a. o. Kristian Wahlin a. k. a. Necrolord. Live band on the opening night: Solbrud
This show got covered by TV3 FYN, http://www.soundmusicresearch.org/Metal.html
January 17th -Feb1st, Exhibition at "Stoberiet" community venture, in Copenhagen, Denmark; Solo show; Live band on the opening night: Chainfist
March , Release of "Logos from Hell" part 2, compiled by Mark Riddick and published by Doomentia Press. http://riddickart.bigcartel.com/product/logos-from-hell-book
This compendium offers a glimpse into the most extreme movement of logo identity branding in the history of graphic design. This 600-page tome is a visual onslaught of logo illustrations—for the heaviest metal bands on the planet—conjured by over thirty artists in the industry, including Christophe Szpajdel, Chris Moyen, Daniel Corcuera, Putrid, Kam Lee, Steve Crow, Kris Verwimp, Alan Corpse, Christopher Horst, Alemsahim, Diego Hellbastard, Antichrist Kramer, Toshihiro Egawa, Thomas Westphal, Raoul Mazzero, and many more! Compiled by underground death metal illustrator—Mark Riddick, with foreward by Michel "Away" Langevin—of Voivod fame—Logos from Hell seeks to inspire, bewilder, and challenge the reader to embrace sound design principles guised by the monstrous. Unleashed by one of the rising leaders in extreme metal music audio/visual publishing, Doomentia Records and Press, Logos from Hell is the perfect addition to your library whether you're a metal music fan or a visual expert.
April-August: Mural commissioned by Revolution sprititual healing shop/Valhalla Cafe, long Fore Street, Exeter
June: Rebranding the names of the candidates for the 2016 US Presidential elections; http://www.fastcodesign.com/3047747/2016s-presidential-hopefuls-rebranded-as-black-metal-bands
September 26th, An evening of Black Metal and Art, Flux Capacitor, Colorado Springs, CO, USA
Sept-Oct; Outsider Industries exhibitions with Luca Devinu, TBA, USA
Oct-Nove, Exhibitions TBA, Eugene, OR, USA
October-November: Discovery Trip to Japan (Tokyo, Kyoto, Hiroshima, Miyajima, Kamakura, Mount Fuji...)
2016
March-April, The Gallery Grim, Manchester. UK !!!!CANCELLED!!!!
June 9-20, Vancouver, Canada, BLACK exhibition, with the photography of  Peter Beste and Kevin Eisenlord, at the Evergreen Cannabis society in Kitsilano, Vancouver BC,, Canada
June 30th, London, . Cult Visions exhibition/book launch with Dayal Patterson and Billie Webster
August, Rihanna "metal" logo that got display on a 100 ft banner for her show at the VMA Awards, http://www.exeterexpressandecho.co.uk/exeter-co-op-employee-becomes-global-name-after-designing-dazzling-logo-for-rihanna/story-29722668-detail/story.html
September11th-18th , Gdansk, Poland, Joint Exhibition with Slawomir Nietupski, Klubogaleria "Bunkier"
October 4th-11th, Words & Pictures – A collaboration between visual artists and word-smiths around Devon"
November 5th-27th, HHH Gallery and Usugrow, Tokyo, Japan,
November, Metallica "Mayhem tribute logo" and ManUNkind logo that adorned the video with the same name http://www.exeterexpressandecho.co.uk/enter-christophe-this-metallica-logo-was-designed-by-an-exeter-co-op-employee/story-29921678-detail/story.html
December 2nd, Release of the movie Lord of the Logos by Luke Hagan, screening at the Exeter Phoenix, UK , http://www.devon-cornwall-film.co.uk/2016/11/21/lord-of-the-logos-luke-hagan-talks-about-his-documentary-on-world-renown-designer-christophe-szpajdel/
December 8th to January 8th, Devon Artist Network exhibition at the Flavel, Dartmouth, Devon, UK
2017
January 19-22, "Reverie Sylvestre" Joint exhibition themed on the forest, held at "Café Chez Alain", Stree, Belgium
April 26-30, SWR Barroselas Metalfest XX, Portugal (w/Mayhem, Aborted, Venom Inc, Dead Congregation, The Ominous Circle, Oranssi Pazuzu, Enlighten…)
June 11th, Black II – The Gathering at the Rickshaw theatre, Vancouver BC, Canada
July 21-29, Devon Artist Network exhibition at Redpod Arts Studio, Ivybridge, Devon, UK
September 17th to 30th, ,A Journey To the Lost Holelands, Kafeneio Eleftheria, Drama, Greece
October, working on the logo of USA super-band  Thy Antichrist. https://www.facebook.com/THYANTICHRIST/videos/10155212786320658/
October 24th to November 2nd, Cunoașterea tăcută, Voynich café, Sighișoara, Romania
November 4th, Marks and Musicals, 62 Doors, Minot, North Dakota
2018-
January 27 to Feb???. Xpanded Universe Gallery, Phoenix, AZ, USA
February, The Art Of You, Artizan gallery, Torquay, UK
March 2-3-4, Netherlands Deathfest  (Emperor…) at 013, Tilburg, The Netherlands
March 5-11, WooHoo, The Ocean, Exmouth, UK
April 7, Metalmania, (Emperor, Asphyx…)  Spodek, Katowice, Poland
May 22-28, Exeter Arts Week, Phoenix and Exeter Community Centre, UK
June 2nd, Acorn, Penzance, UK
June 13-19, The Fish Factory, Falmouth, UK
July- August, Art-Mazing, Powderham Castle near Exeter, UK
July- August- Artizan Summer Open, Torquay, UK
September 8-23, Devon Open Studios, Chulmleigh
October 19-21, Black Mourning Light Festival, Edmonton, AL, Canada
November 25- December 8, Starry Starry Night-Art in the Dark, Premier Inn, Exmouth
November. Release of "Mandy, movie produced by Panos Cosmatos (feat. Nick Cage)
November Release of "The Dresden Dolls" logo on merchandise (Amanda Palmer's band)
December 1st -January 8, Darkening Ligne Claire, Florence, Italy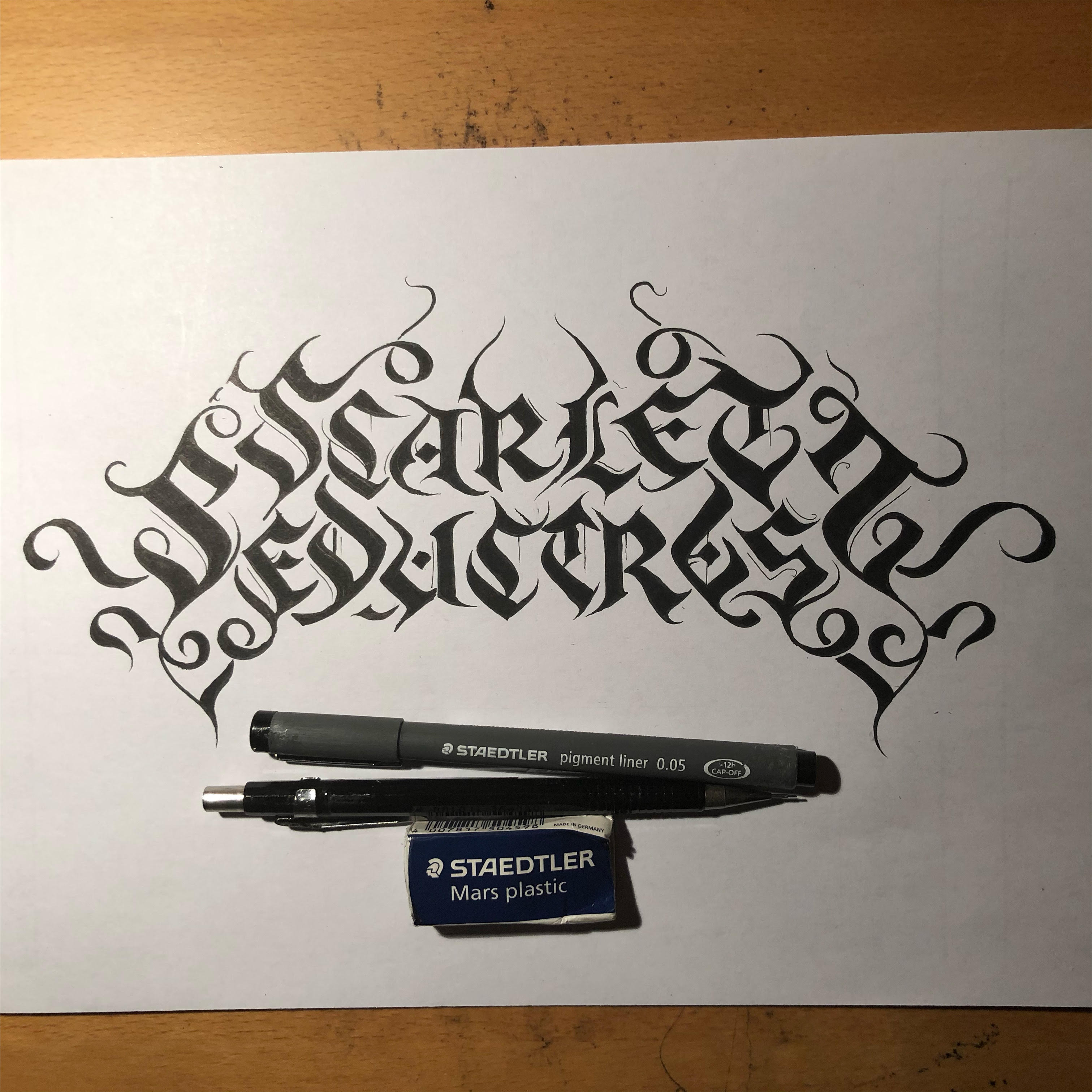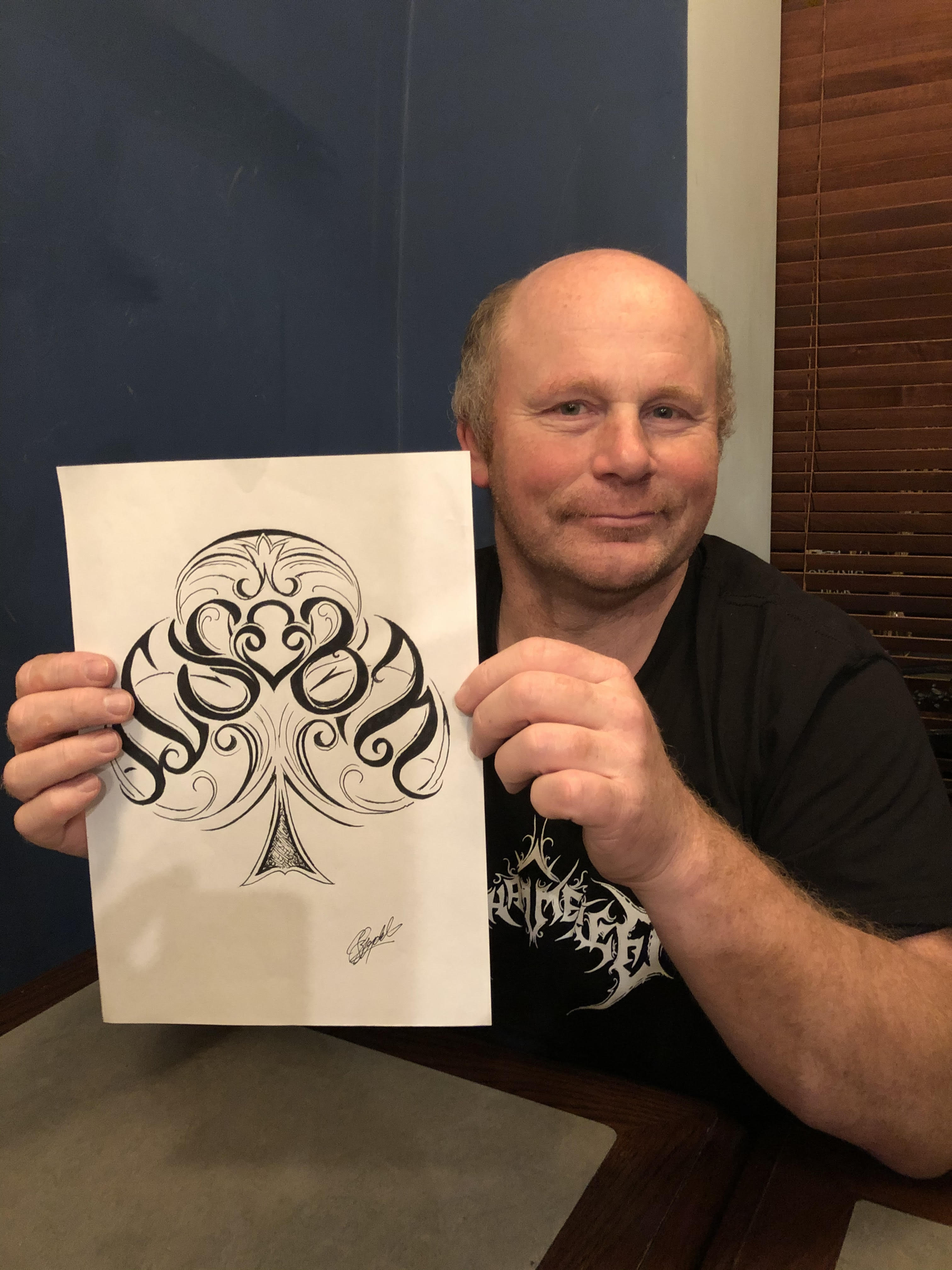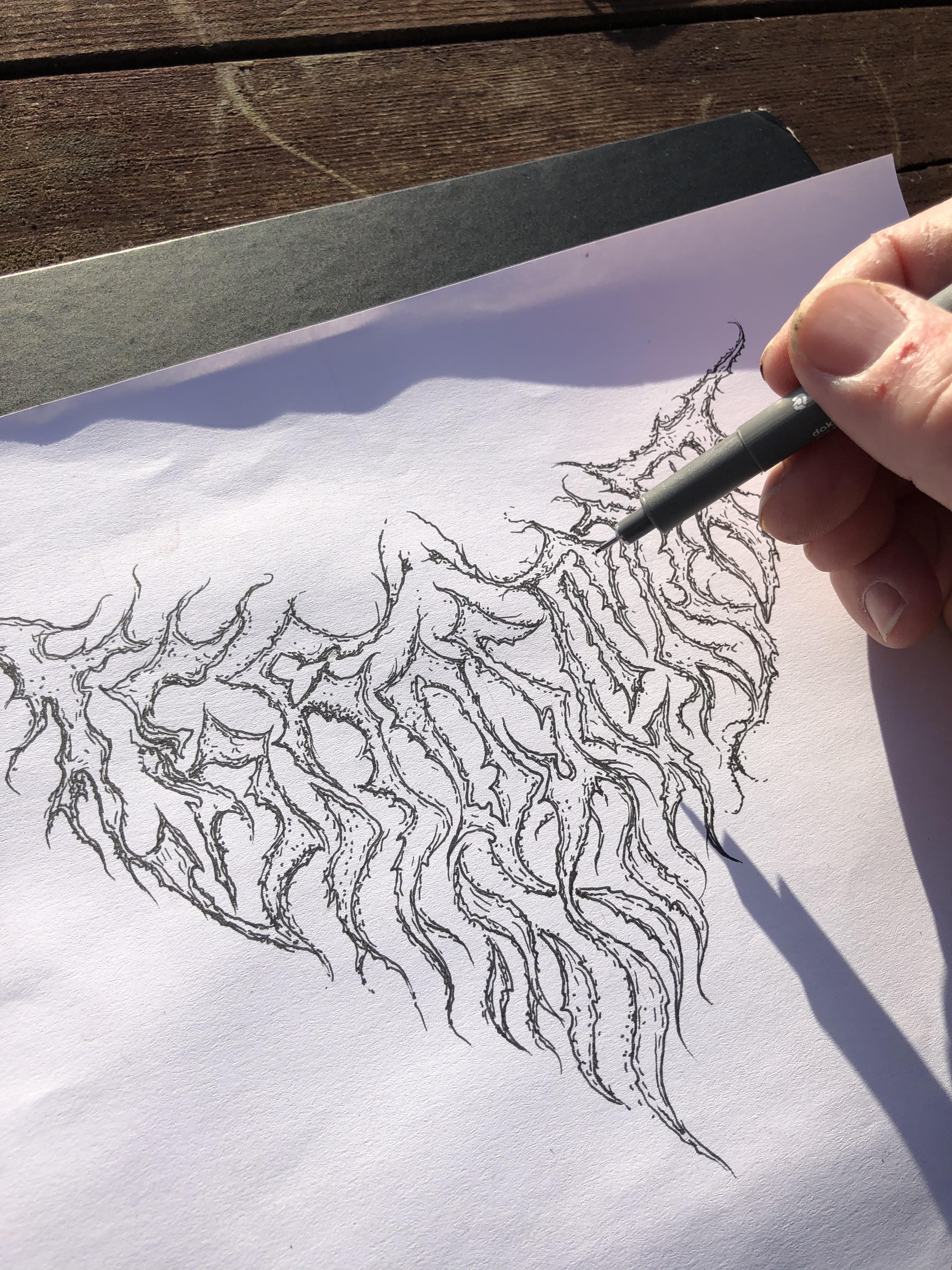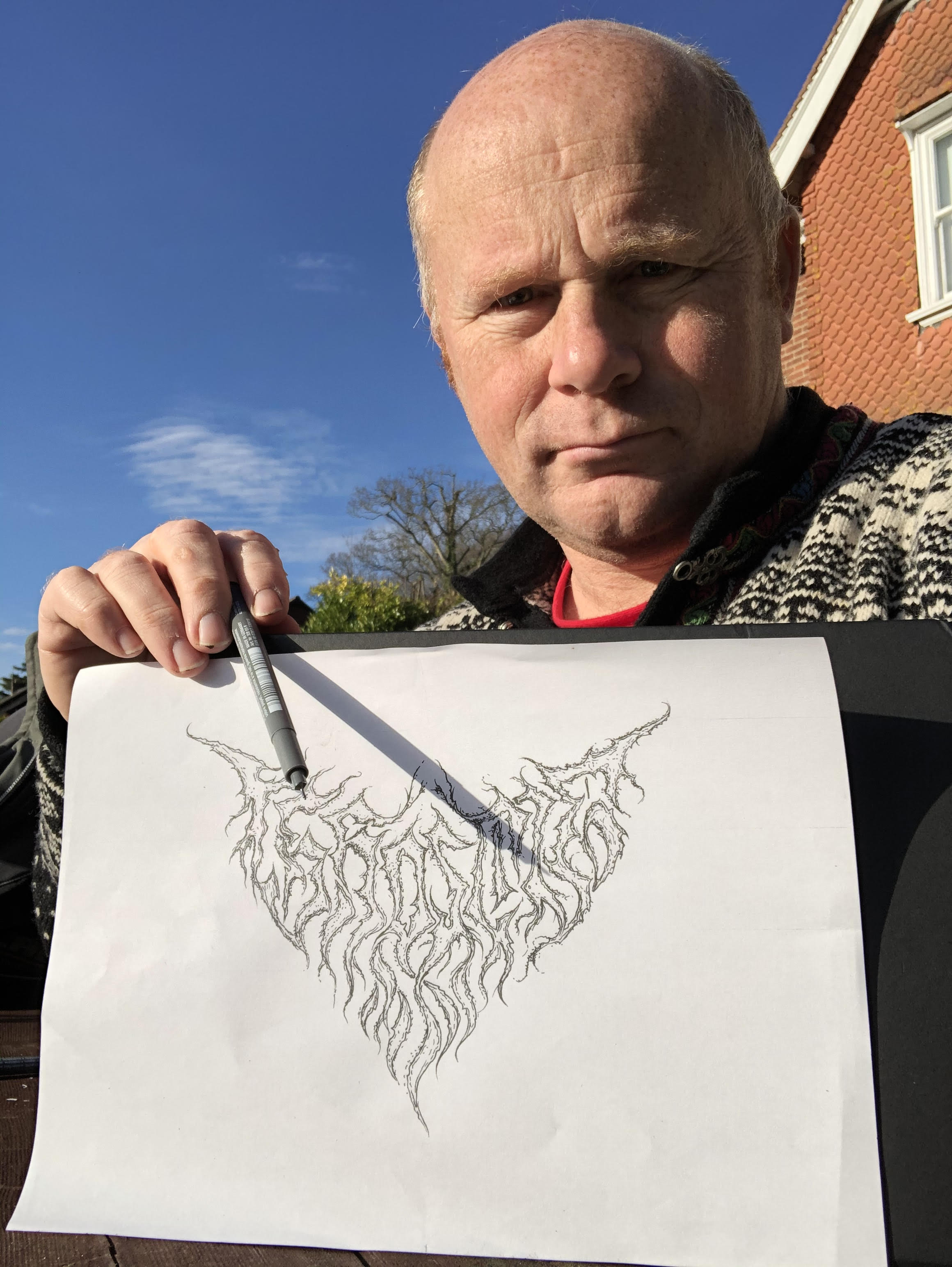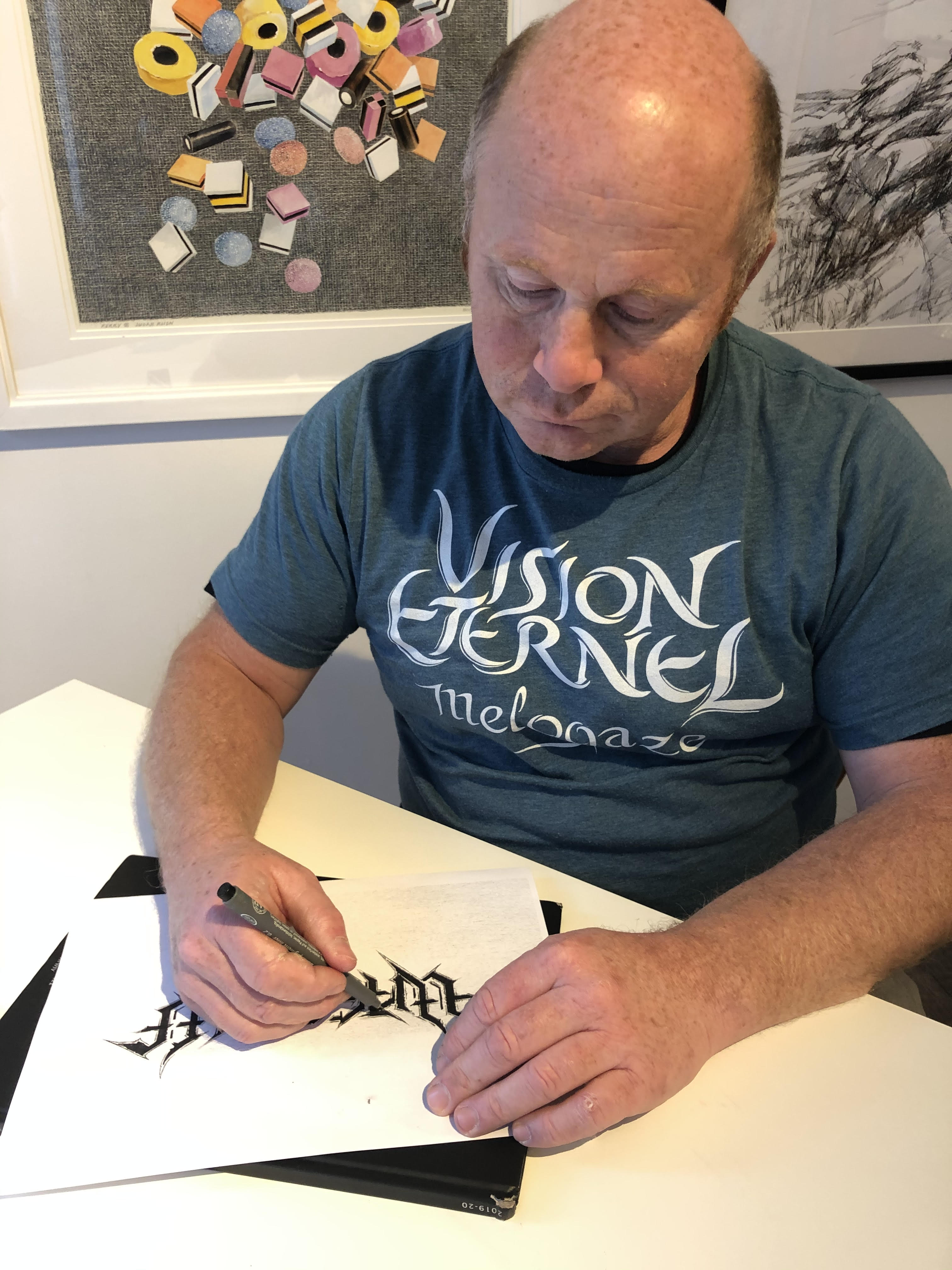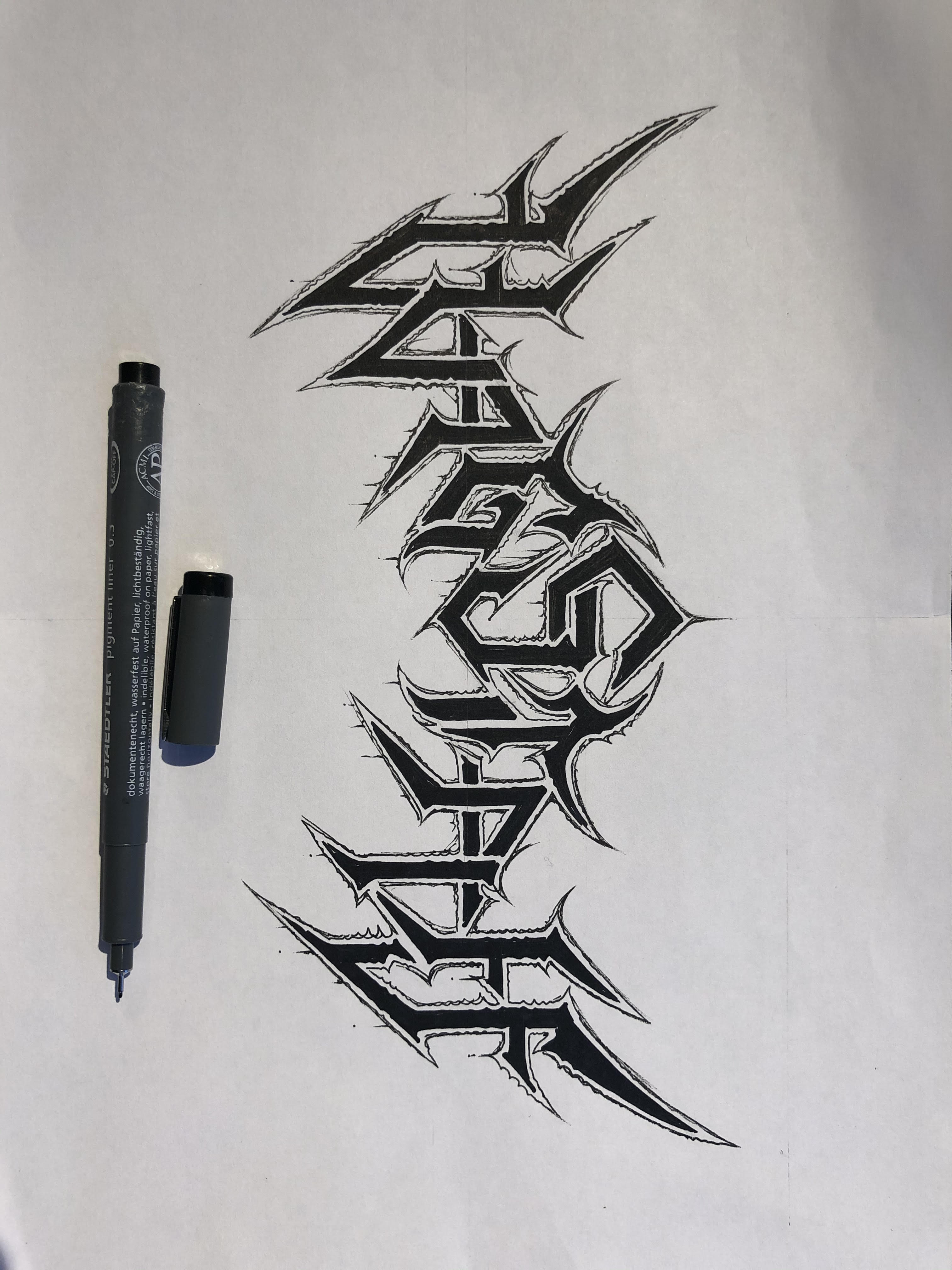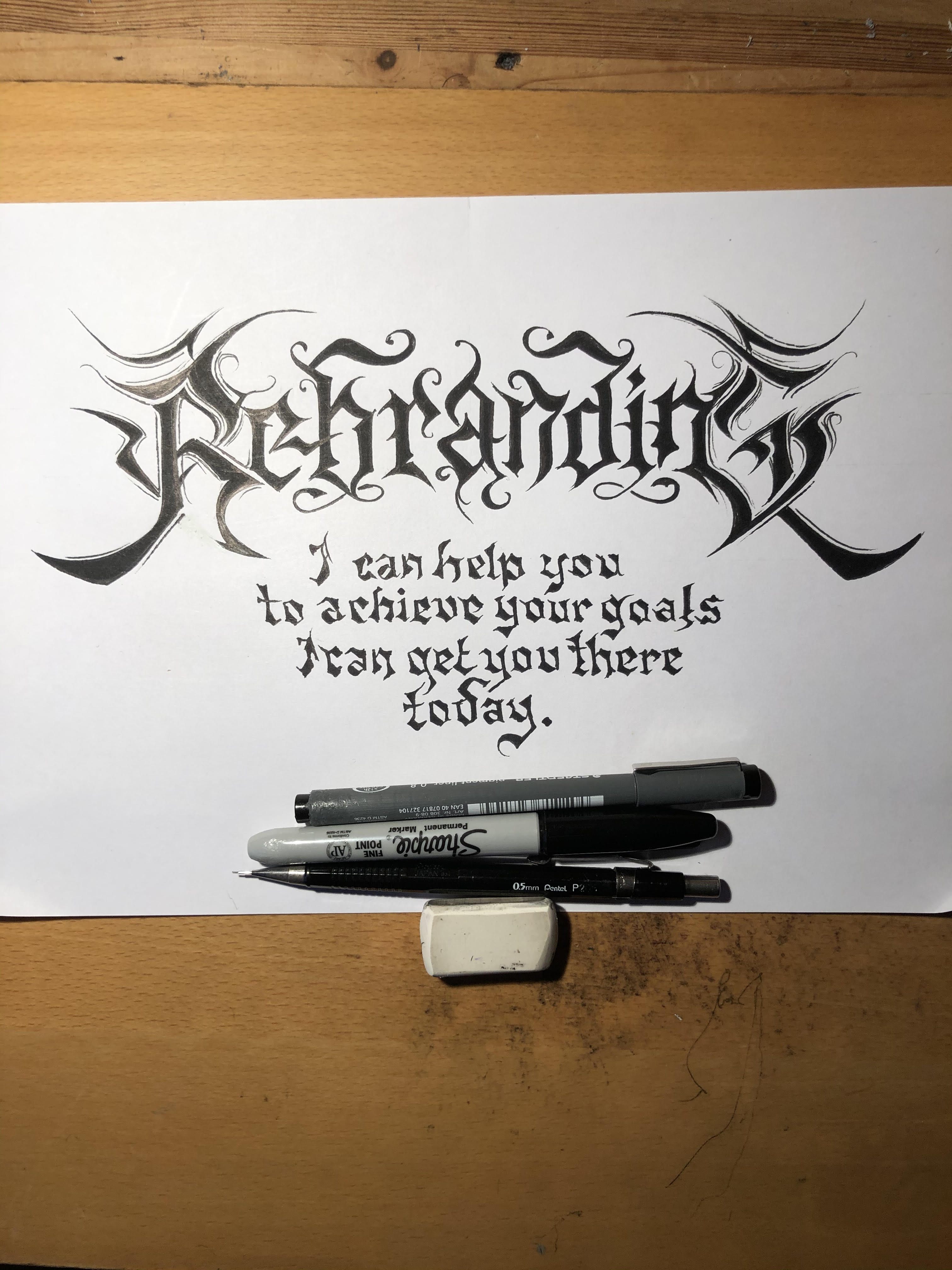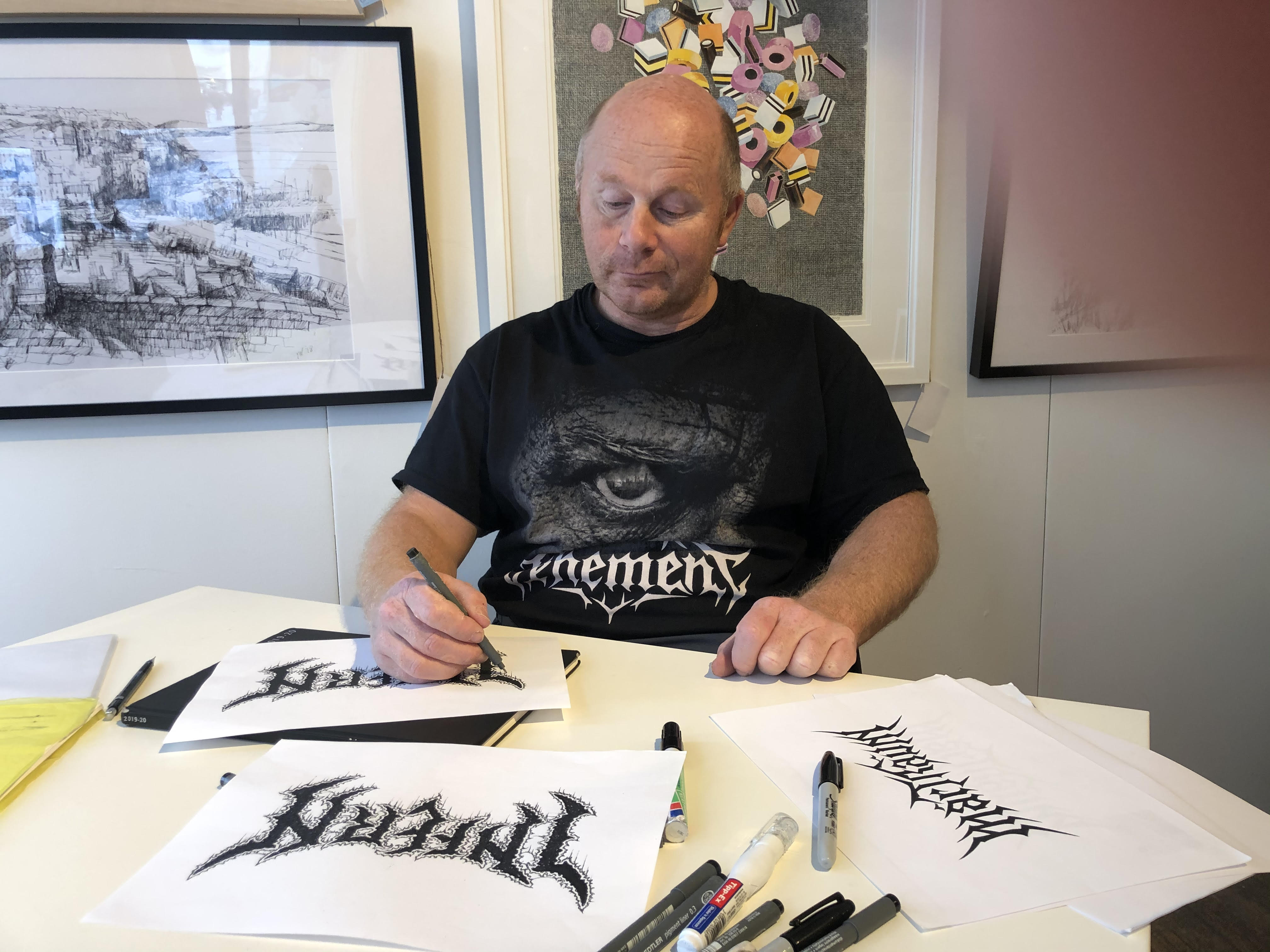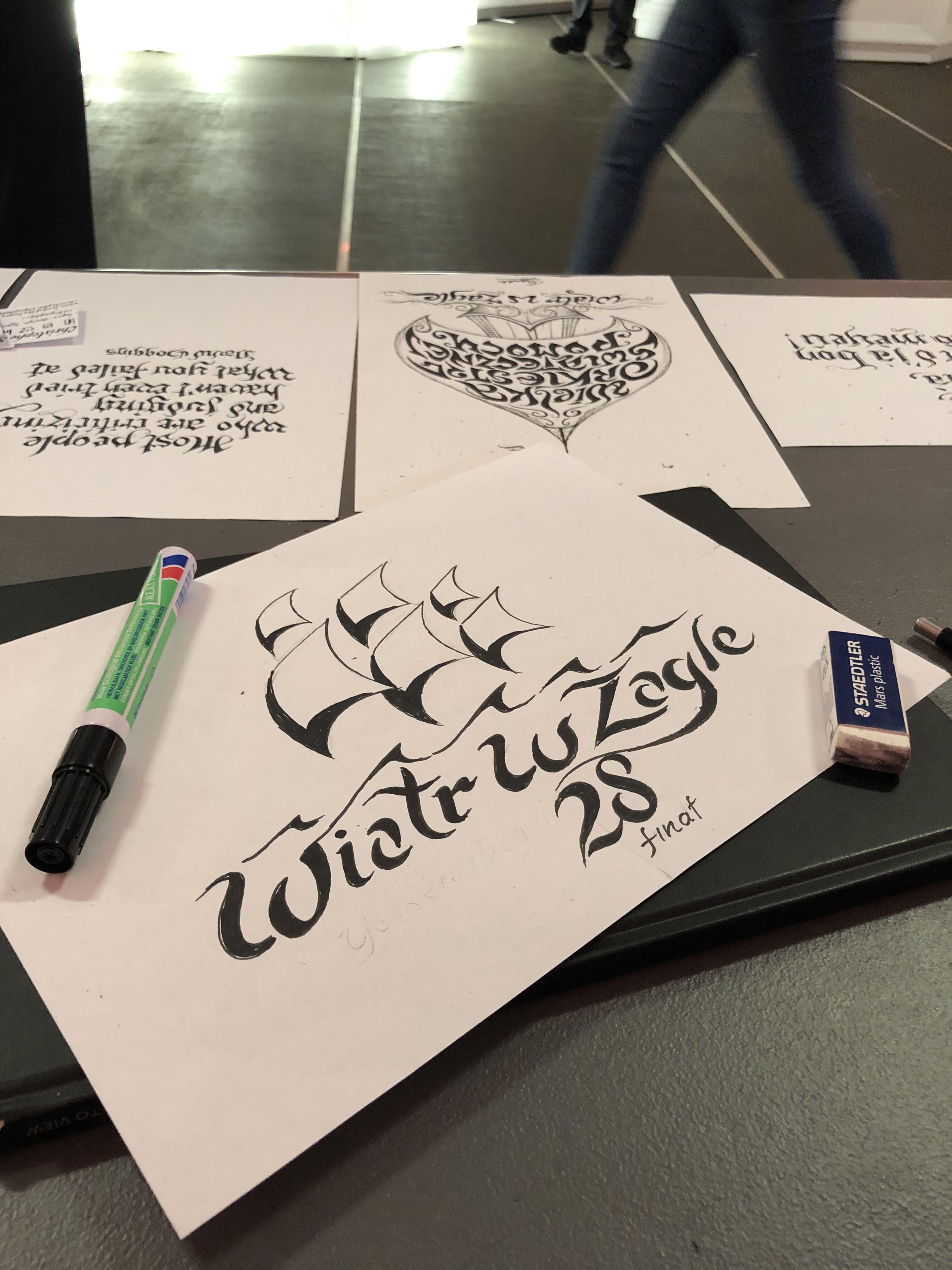 Contact him here christophe.szpajdel@gmail.com