MANIC - HALLOWEEN - Featured At BATHORY ́zine ! Check it out here at this link: https://www.bathoryzine.com/2021/10/manic-halloween-thrash-metal.html
Release Date: October 9, 2021
FFO: Slayer, Hallows Eve, Lich King
Thrash/heavy metal band MANIC hailing from Charlotte, North Carolina have released a new single just in time for the Halloween season entitled ironically enough....HALLOWEEN. The John Carpenter inspired single is accompanied by two different videos (Blood Splattering Horror & Spooky Cartoon Lyric) which are available to view on the band's new YouTube Channel . SUBSCRIBE!
MANIC originally existed on the local Charlotte scene during the late 80's/early 90's and performed many local and regional shows before disbanding without recording any material. The unfortunate passing of one of the original guitarists 2 years ago brought members of the band back together with the idea of finally recording their old songs as a tribute to their fallen bandmate. To do so they enlisted the help of other Charlotte music veterans and are currently completing the recording of a 10 song LP which they plan to release in early 2022.
The band now consists of members or ex-members of ANTiSEEN , Denial , Cronic Disorder , Violent Life Violent Death , and No Power No Crown .
The current recording lineup of MANIC is:
Steve Coleman - Guitar
Kevin Hall - Guitar 
Jeff Triece - Bass
David Holquin - Drums
Douglas Canipe - Vocals 
MANIC can simply be described as Old School Thrash/Heavy Metal. Heavy on hooks and memorable choruses.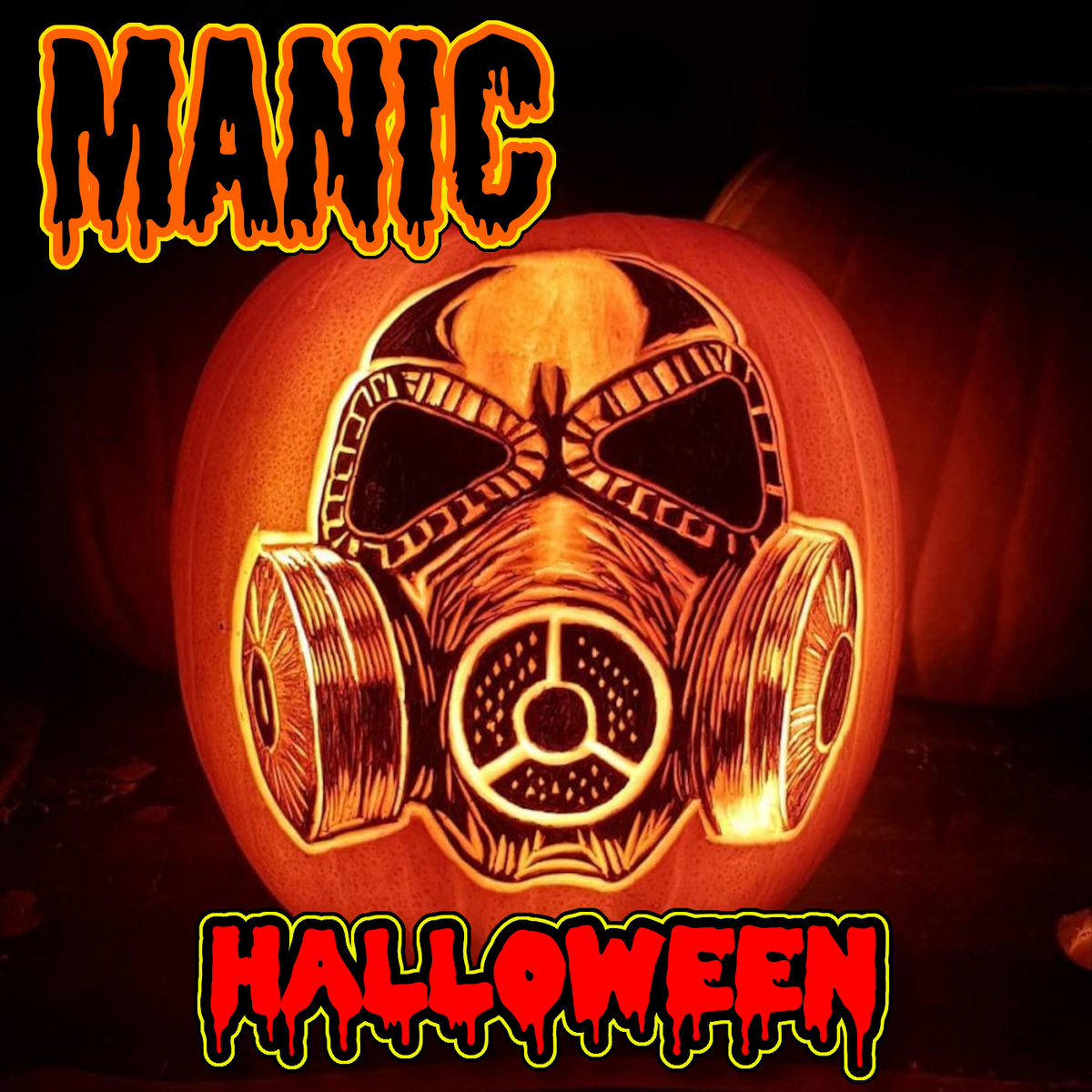 Follow the band at these links:
http://www.facebook.com/manicthrash
https://manic7.bandcamp.com/track/halloween
https://distrokid.com/hyperfollow/manicnc/halloween
https://youtube.com/channel/UCRmezk9ZLRbgGdIG0XRjC3g