Sebastian Bach has Twitter meltdown, insults journalist, apologizes and blames tour
It appears that a known and established journalist named Bryan Rolli tweeted to Bach in regards to a possible article for Forbes Magazine.
Rolli wrote in his tweet : "Hey @sebastianbach, I am a freelance journalist and I'd love to interview you for a Forbes story. What's the best place to send media inquiries?"
Bach replied with a simple: "Nowhere"
At a glance, according to Rolli's twitter profile, he's contributed to the following; Billboard, Forbes, Alternative Press and the Austin Chronicle among others.
Clearly those are respectable outlets and most would be happy to have those listed on their resume.
But obviously Bach didn't care, didn't do any research on Mr. Rolli and just reacted with what amounts to a disrespectful answer to a professional's simple inquiry.
Is it any wonder why the Skid Row band have opted to pass on the reunion?
What followed was even more ridiculous.
Select fans or followers of Bach then opted to join in.
One tweeter replied with: "Wow, a guy asks a simple question, and you give it the "Do you know who I am?" rockstar bullshit, sad indeed.
Bach replies to him with: "Well, why don't you suck my dick"
Another poster replies, and then a run of juvenile "Ask your Mother" she sucked my dick type tweets from Bach.
This continued with Bach insulting and lashing out at every tweet (person) that seemed to question the childish replies.
The following day Bach tweeted an apology, blaming the long tour as the reason for his actions.
"Sorry for the shitty tweets. When I do 45 cities in a row, sometimes I get tired" — Sebastian Bach
Bach has since deleted all of his tweets, but not before some were screen captured. (see below)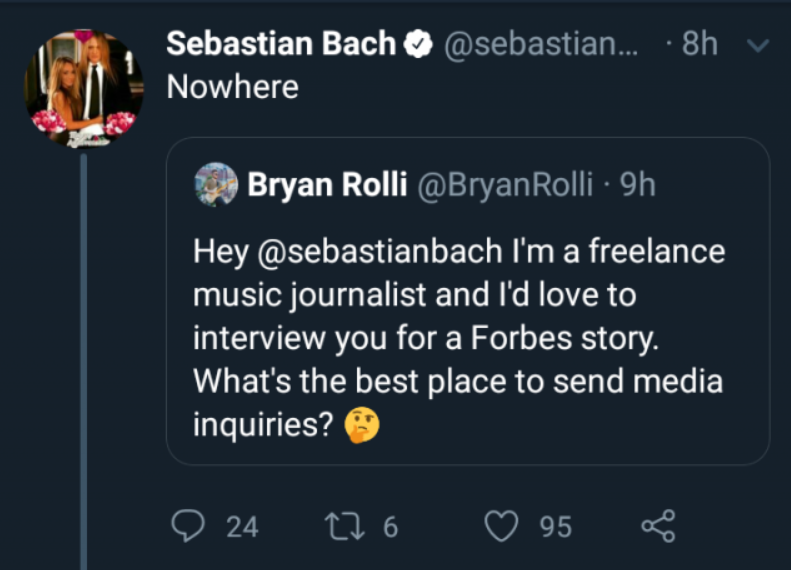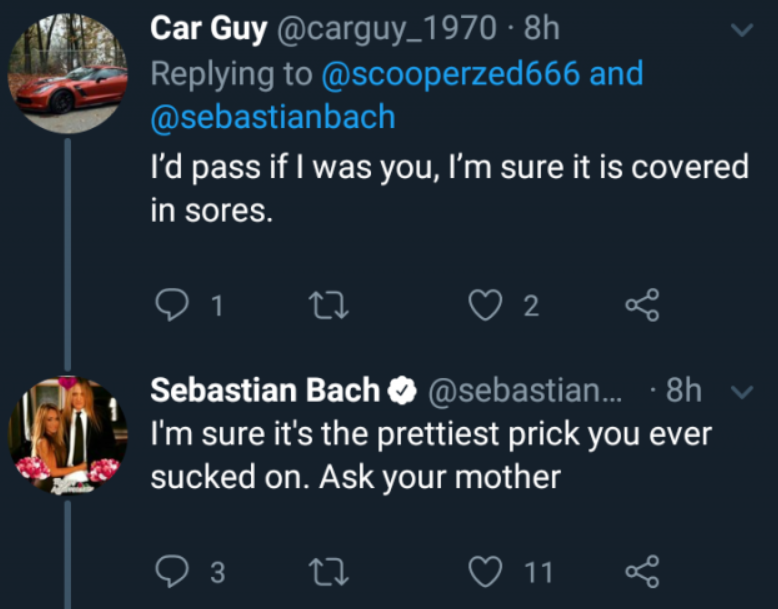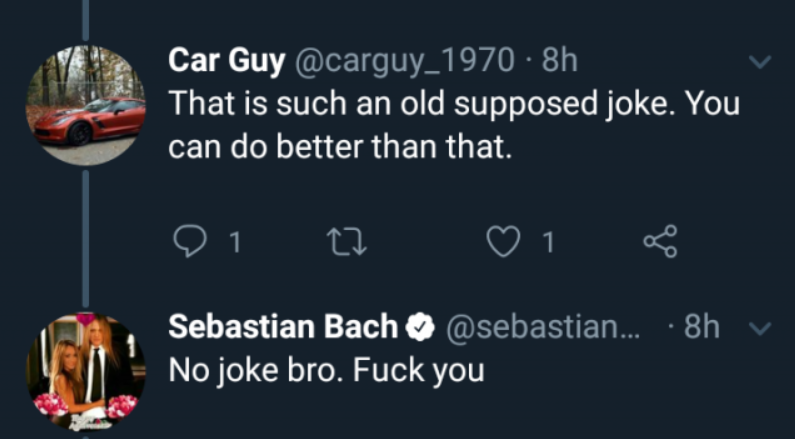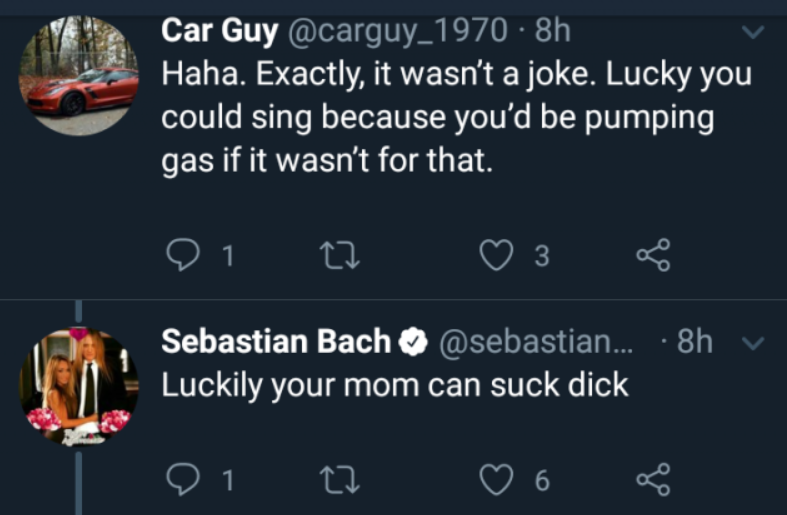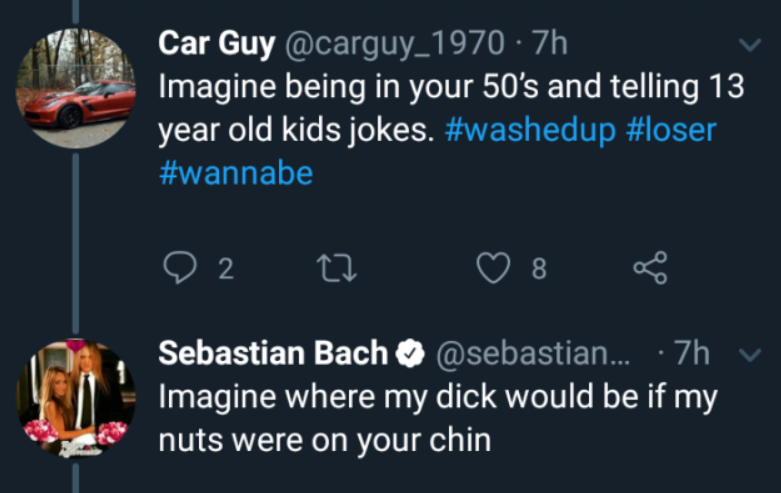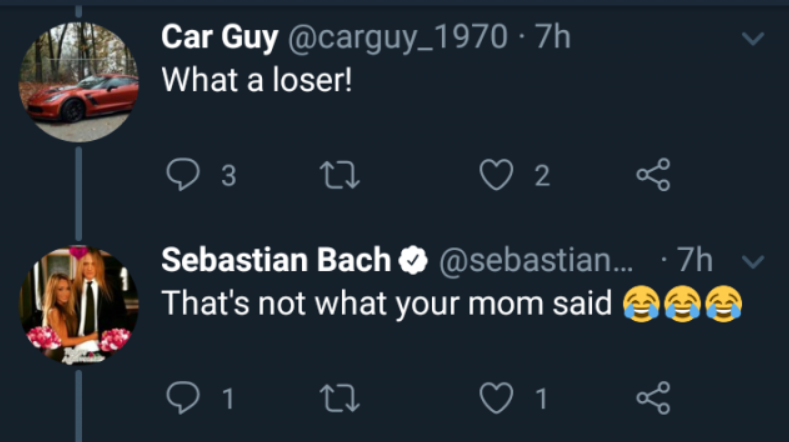 Via MetalSludge