So now that we have entered 2019, we look back at the aftermath of our total worldwide devastation from 2018! As it is with every year, 2018 was filled with its ups and downs. Ghost and Judas Priest seemed to take over the world with their new albums " Prequel " and " Firepower ". Machine Head lost almost all its members after having a very crazy year and a very split response to their new album " Catharsis ". Brett Hoffman from Malevolent Creation passed away. Vinnie Paul from Pantera passed away. Vince Neil and other legendary rockers got body shamed. People are still talking about the conspiracies surrounding Vicky Cornell and Toni Karayiannis . Skid Row 's new singer continues to make everyone wish Sebastian Bach was still in the band. Eric Sadorf went off the rails and Metal Devastation Radio's Battle Of The Bands dominated the net! You could say it has been an interesting year for sure! So how did all this pan out for Metal Devastation Radio ?
189,038 metal heads from all over the world viewed pages on Metal Devastation Radio 1,016,614 times!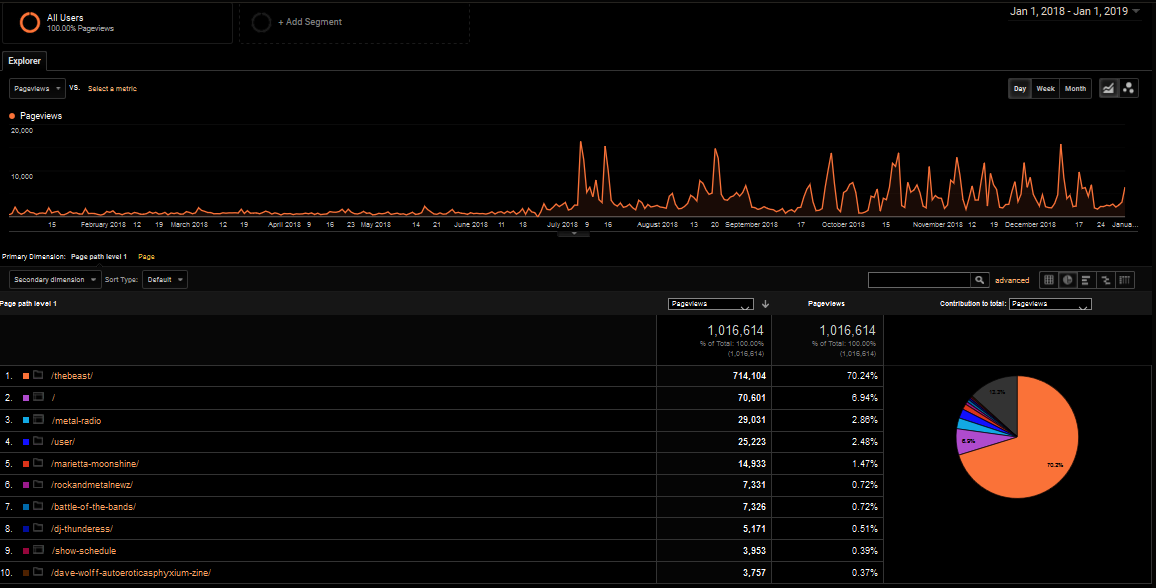 So that is the website and the blog, but how did the radio stream do? 214,484 metal heads from 208 countries tuned in 1,146,799 times! That is a whole lot of motherfuckers listening to a shit load of underground bands that we play here on Metal Devastation Radio!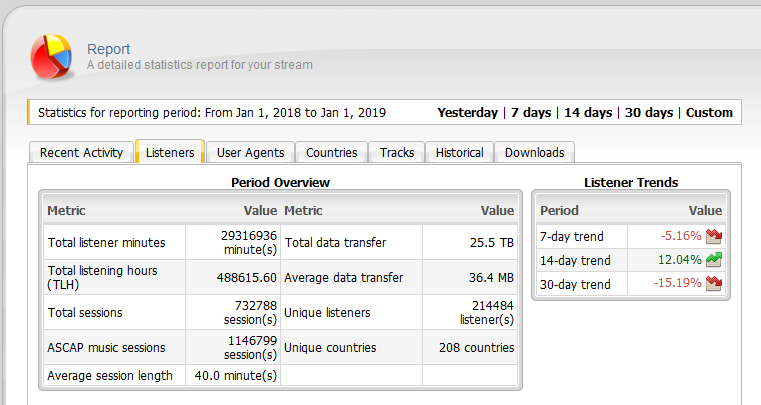 Top ten countries by listens-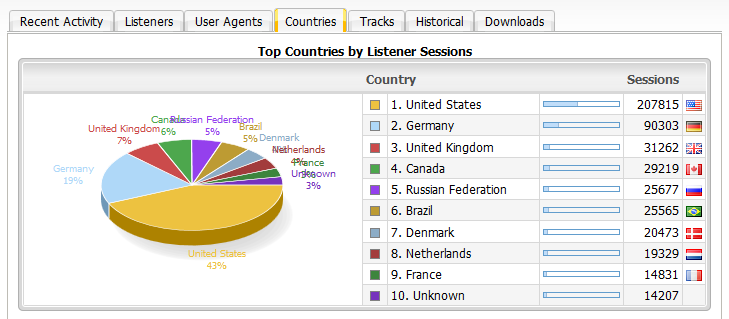 If you wanna take advantage of what we offer here at Metal Devastation Radio, you can sign up and start adding your content to our blog or just email me zach@metaldevastationradio.com