Acid Witch Just Released "Black Christmas Evil", A 2 Song E.P. & It Is F**king Awesome!
Acid Witch is an American heavy metal band formed in Detroit, Michigan, in 2007. They released their first album, Witchtanic Hellucinations, in 2008 on Razorback Records. The band then released two EPs, Witch House in 2009 and Midnight Mass in 2010. The band released their second album, Stoned, in 2010, on Hells Headbangers. In 2012, Witchtanic Hellucinations was re-released on Hells Headbangers.
The band is most widely known for making Halloween themed music and now ventures into the Christmas spirit with this haunting, heavy and evil sounding E.P. just in time for the holidays! Listen to it below!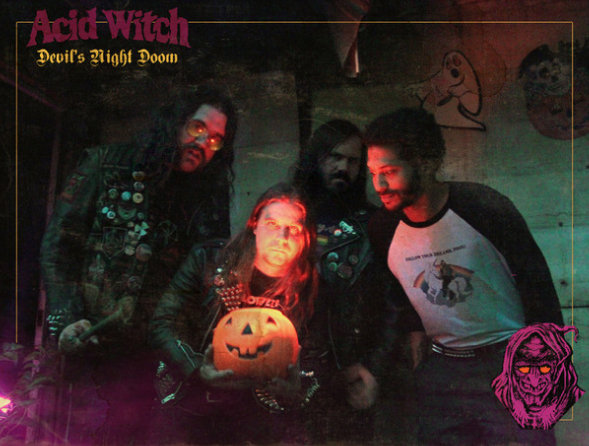 Check out this interview i did with them on my show a while back!