LORD DIVINE (Progressive Metal) sign to Fighter Records; 1st song, cover & tracklist revealed!!
Argentinian Progressive Metal band Lord Divine, have just inked a deal with Fighter Records for the worldwide release of their upcoming 4th album "Facing Chaos", scheduled for 5th of February 2019.
LORD DIVINE was born in 2003 in the city of Rosario (Argentina), releasing a demo during that same year and being followed by two albums: "Where the Evil Lays" ('04), "Donde Yace el Mal" (spanish version of their 1st album) ('05) and "...in Disgrace" ('07). During these years, LORD DIVINE toured the country presenting both albums, including a show at the Obras Stadium with Nightwish and other Symphony X at the Flores Theatre. The 3rd studio album "Imágenes" ('14), was an experimental work only released digitally.
Determined to break frontiers of their country and make their music known to the world, LORD DIVINE embarked on this new project, the 4th studio album "Facing Chaos", containing 11 tracks of impeccable technical quality and a modern sound. Vocals were recorded by Diego Valdez (Dream Child, Iron Mask, Electro_Nomicon). As guests, the incredible Mark Boals (Yngwie J. Malmsteen, @RING OF FIRE, Dokken, ROYAL HUNT) recorded vocals for the song "The Darkest Light" and Julian Barrett (Tarja Turunen, Asspera) did guitar solo on "Divided".
Cover artwork was made by Federico Boss from Abstract Chaos • Design (Fallcie, Carnal Forge, Faca Crevaro, Reactive Delusion, V.I.D.A).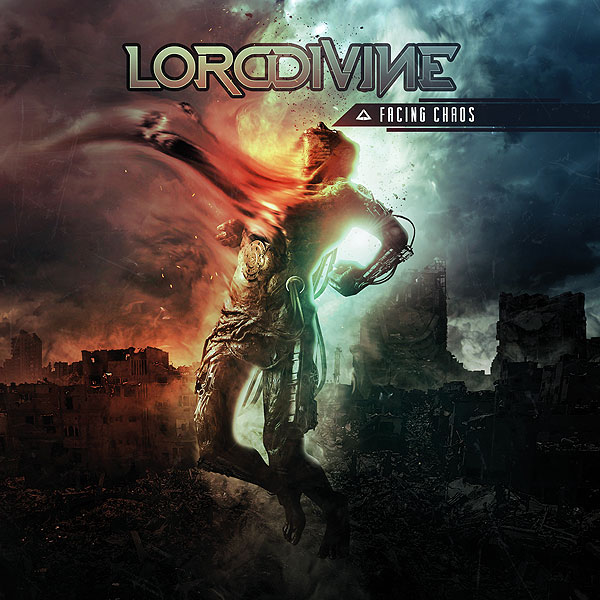 Tracklist for "Facing Chaos" is as follows:
01. Overture (Dies Irae)
02. Reborn
03. I Am
04. Into My World
05. Beginning of the End
06. The Darkest Light (ft. Mark Boals)
07. Light Through Darkness
08. Divided (ft. Julian Barrett)
09. Be Afraid
10. Follow the Signs
11. The Rage On Me
International release date for LORD DIVINE's"Facing Chaos" will be 5th of February 2019 through Fighter Records on CD format.
In the meantime, check out LORD DIVINE's official Facebook site here: www.facebook.com/LordDivineMetal
listen to the 1st advance song of the album on the following link: