Inception Of Eternity – 'The Cradle Of Darkness' - Reviewed By Rock Queen Reviews!
Inception Of Eternity – 'The Cradle Of Darkness' - Reviewed By Rock Queen Reviews ! Check it out here at this link: https://jennytate.wordpress.com/2021/04/23/inception-of-eternity-the-cradle-of-darkness/
Taken from their 2nd studio album, 'Last Exit To The Past', Inception Of Eternity now present to you, the first track from the album, 'The Cradle Of Darkness, with an accompanying video. Out, in digital format, now, 'TCOD' sports a carefully cultivated combo of gothic rock, symphonic melodies and sleaze vocals.
'LETTP' was produced with 2 new additions to the band, vocalist SINtana and Marc Vanderberg, on guitar, making for a more versatile sound.
Both 'LETTP' and 'TCOD' are available, now, with the album in CD digipack format, aswell as online. Fans can check out I.O.E.'s band merch at their digital store, at darkSIGN-music.
The Cradle Of Darkness – Very dark, funereal intro! Remarkably Die No More-esque, echoing 'Absentia'. Rapidly segueing into upbeat symphonic rock riff melodies and hard-rock vocals. Quite vampiric in style. Sepia tinted wintry scenes bring out the inherent darkness of the track. An angel walks in the shadows, with black wings, amidst the beautifully svelte metal riffs. The top hat's fairly Slash-esque, while the faces appear, in 'Rocky Horror'-esque format. It's clear the music's keenly felt and the passion's there, even if the vocals aren't quite as powerful as they could be. The development potential's definitely there, though. This is a very agreeable blend of gothic, vampiric, symphonic and melodic metal, with doom intonations and it's definitely worth your time. The earlier zen monk chants are very effective. That gorgeous twiddly paradiddle, 1/4 in works perfectly, slotting in, with precision fit. The gothic make-up supports the setting. Angelic backing vocals are similarly well placed. The graveyard backdrop's ideal for this track and it fades out, on a single funeral bell. Slight vocal shakes evident, just momentarily. A couple of just barely flat notes audible, but it's generally a very proficient performance. It's a melody that grows on you, becoming catchier, with more listens.
8/10 ******** - Rock Queen Reviews
Inception Of Eternity: kick off 2021 with new single, new video, new album! 
With the song "The Cradle of Darkness" Inception Of Eternity release the first track of their second studio album. Singer SINtana leads the listener through the uptempo gothic rock song with her versatile and distinctive voice, giving "The Cradle of Darkness" a unique and powerful expression with the mix of angelic background and dirty rock lead vocals. The single will be available to stream or download from all major online stores on February 21, 2021. The official video is available on YouTube now!
More singles and album teasers on YouTube:
Inception Of Eternity - Teaser - The Cradle of Darkness
Inception Of Eternity - Introducing Marc Vanderberg (Lead Guitar)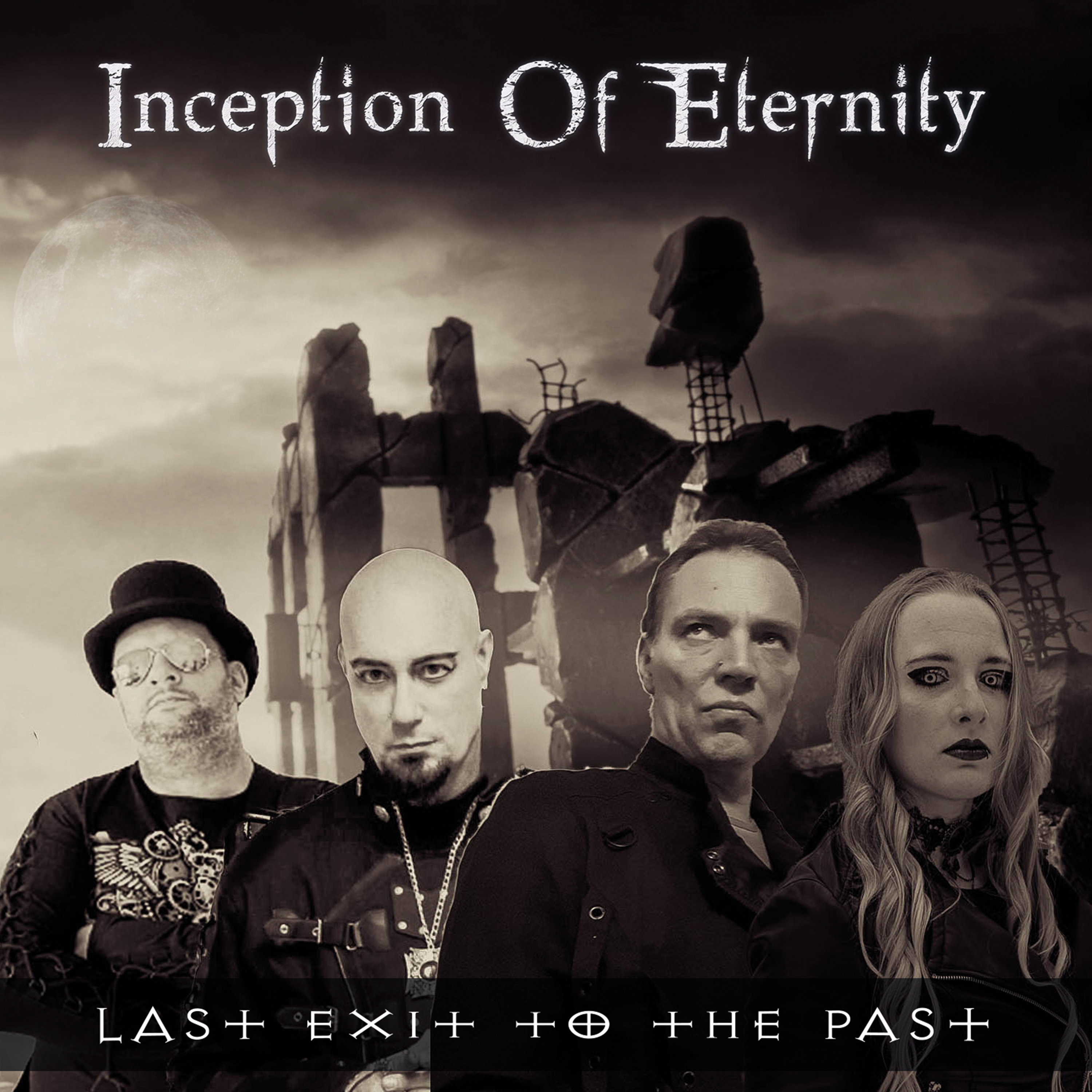 About the new album:
With the second studio album "Last Exit to the Past" mastermind Thorsten Eligehausen created a 15 track strong, musically extremely varied and genre-spanning album, without losing sight of the reference to the characteristic gothic rock elements. Quiet tones are as much an integral part of the album as rough and rocky compositions. Singer Ken Pike and vocalist SINtana take the listener on a musical journey with their extraordinary voices that is second to none.
"The creation process was - due to the two new contributing musicians SINtana and Marc Vanderberg - definitely more diverse. It was always interesting to hear how musicians of other styles listen to the demo of a song and what they then contribute to it, or how you understand their part", says Eligehausen.
"Last Exit to the Past" will be released on March 26, 2021 and is available as a CD in digipack, for download and also on all known streaming services. The presale of the album starts in selected stores parallel to the release of the single release "The Cradle of Darkness" on 21.02.2021.
Various merchandise articles of Inception of Eternity are also available via the store on darkSIGN-music.
Link: http://www.darksignmusic.de/?page_id=2876#!/
Follow the band on social media and these links:
https://darksignmusic.bandcamp.com/album/into-darkness
https://www.facebook.com/I.O.E.GothicRock/
 https://www.youtube.com/channel/UChweI5FGkVcvdtDl0pNcqvQ/
https://open.spotify.com/artist/2zL8V8PVzkwI2rYX5JNhT7