The Grand Slam European 2018 Tour!
November 9th to 24th
Line-up:
SINAYA
PYREXIA
PATHOLOGY
EPICARDIECTOMY
KRAANIUM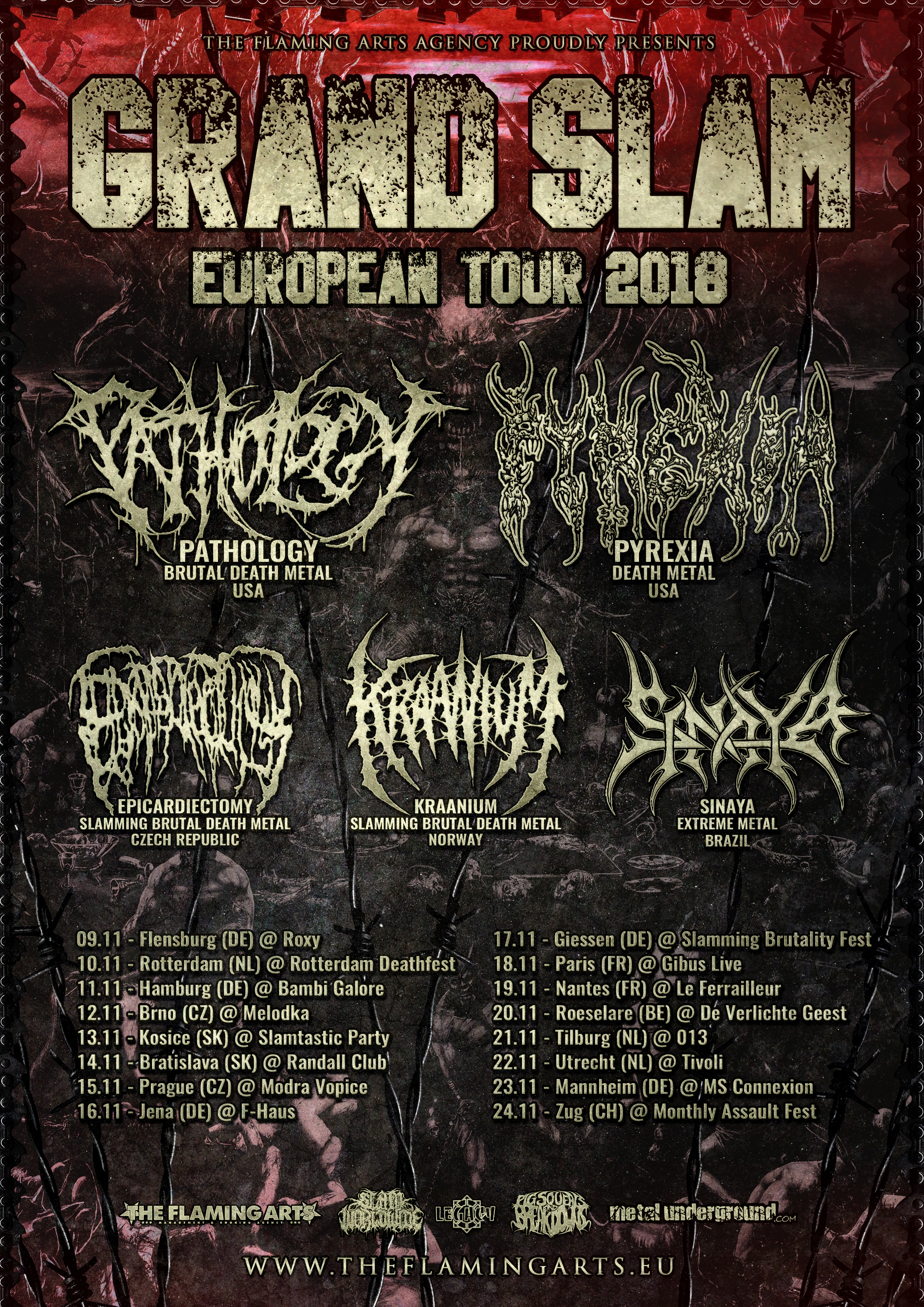 DATES:
Fri 09-Nov - Flensburg (GER) "Roxy"
Sat 10-Nov - Rotterdam (NLD) "Rotterdam Deathfest"
Sun 11-Nov - Hamburg (GER) "Bambi Galore"
Mon 12-Nov - Brno (CZE) "Melodka"
Tue 13-Nov - Kosice (SVK) "Collosseum Club"
Wed 14-Nov - Bratislava (SVK) "Randall Club"
Thu 15-Nov - Prague (CZE) "Modra Vopice"
Fri 16-Nov - Jena (GER) "F-Haus"
Sat 17-Nov - Giessen (GER) "Slamming Brutality Fest"
Sun 18-Nov - Paris (FRA) "Gibus Live"
Mon 19-Nov - Nantes (FRA) "Le Ferrailleur"
Tue 20-Nov - Roeselare (BEL) "De Verlichte Geest"
Wed 21-Nov - Tilburg (NLD) "013"
Thu 22-Nov - Utrecht (NLD) "Tivoli"
Fri 23-Nov - Mannheim (GER) "MS Connexion"
Sat 24-Nov - Zug (SUI) "Monthly Assault Fest"
Check it out, you won't regret it. Just be warned, you may damage your neck once you get into this.