'The Red Mountain' joins The Zach Moonshine Show, to talk about their latest video 'SITH', and much more! We play new music from the band as well as new and classic releases from Tori Lamour, Chains Over Razors, Purveyor Of Chaos, Necrotion, Once Immortal, Smoulder, Divine Void, Abaddonia, Autumn Lies Buried, Crazy Mad Ride, Crowbar, Goatwhore, Corrosion of Conformity, Spillage, The Gunpowder Plot, CRADLE OF FILTH, Inhuman Condition, Metallica, Diamond Head, Slayer, Megadeth, EVOKADOR, and Black Sabbath!
Track List:
1 - The Brink - Tori Lamour
2 - Behind These Eyes - Chains Over Razors
3 - Purveyor Of Chaos - Purveyor Of Chaos
4 - The Zach Moonshine Show
5 - Son Of Dog - Necrotion
6 - PULSE OF DOOM - Once Immortal
7 - The Talisman and the Blade - Smoulder
8 - Nocturnal Dominion - Divine Void
9 - Dawn of the Serpents - Abaddonia
10 - Fuck Around and Find Out - Autumn Lies Buried
11 - Scorpio - Crazy Mad Ride
12 - The Red Mountain - Interview featuring Sith/Blood Poison/When The Hammer Drops
13 - Her Evil Is Sacred/Denial Of The Truth/Reanimating A Lie - Crowbar
14 - Born of Satan's Flesh/The Bestowal of Abomination/Angels Hung from the Arches of Heaven - Goatwhore
15 - Diablo Blvd./13 Angels/Sleeping Martyr/ - Corrosion of Conformity
16 - Blood Of Angels - Spillage
17 - FUCK/84inc - The Gunpowder Plot
18 - She Is A Fire - CRADLE OF FILTH
19 - Whiplash/Executioner's Tax (Swing Of The Axe) - Inhuman Condition
20 - For Whom the Bell Tolls/The Thing That Should Not Be/Am I Evil (live) - Metallica
21 - Am I Evil/No Remorse (Metallica cover) - Diamond Head
22 - At Dawn They Sleep/Die By The Sword/South Of Heaven - Slayer
23 - Holy Wars... The Punishment Due/Take No Prisoners/Five Magics - Megadeth
24 - Evokador - EVOKADOR
25 - Electric Funeral/Children Of The Grave/Snowblind - Black Sabbath
Stream the full show on Mixcloud!
Check out the interview segment on YouTube!
Check out the interview segment on Spotify!
Check out the interview segment on Apple!
Release Date: Feb 25, 2023
FFO: Pantera, Tool, Acid Bath
Location: Corinth, MS
Short Bio: Formed in a friend's basement in 2015, THE RED MOUNTAIN is a visceral mix of heavy metal, hard rock, and live performance pieces out of northeast Mississippi (Corinth). The band is comprised of Jody "Goph" Holland on guitar, Cody Cromeans on bass, Adam Smith on drums, and Dave Frost on vocals.
Check out the video!
Streaming here as well! https://distrokid.com/hyperfollow/theredmountain/sith
Video Produced by:
The Attention Company ( https://www.theattnco.com/)
The Red Mountain ( https://www.facebook.com/THEREDMOUNTAIN)
Directed, Filmed, and Edited by:
R. Alan Ingalls ( https://www.ralaningalls.com/)
Hair and Makeup by: 
Justin Fraser ( https://www.facebook.com/dv8cosart)
Actors:
Jer Nee - Sebastian Mounla
Preacher - Greg Bullard 
Head Witch - Jacquelyn Fielding
Extras:
Kelly Hutchins, Gage Jacobs, Trinity Jacobs, Cindi Bullard, Jack Mullins, Richard Mullins,  Kim Mullins, Sherry Moore, Raven Mounla, Zachary Moonshine, George Harville, Jasper Harville, Matthew Harville, Kimberly Shelton, Brandy Vanderford, Rachel West, Jace West, Keith Haynie, Della RedCloud Miller, Ebony Campbell, Izzy Newell, Kale Spooghetti, Apollo, Madison Foster, Clara Garner
Song produced and mixed by:
Michael Babb at Babbylon Sound ( https://www.facebook.com/babbylonsound)
Song mastered by:
Kevin Nix at L. Nix Mastering   ( https://www.facebook.com/LNixMastering)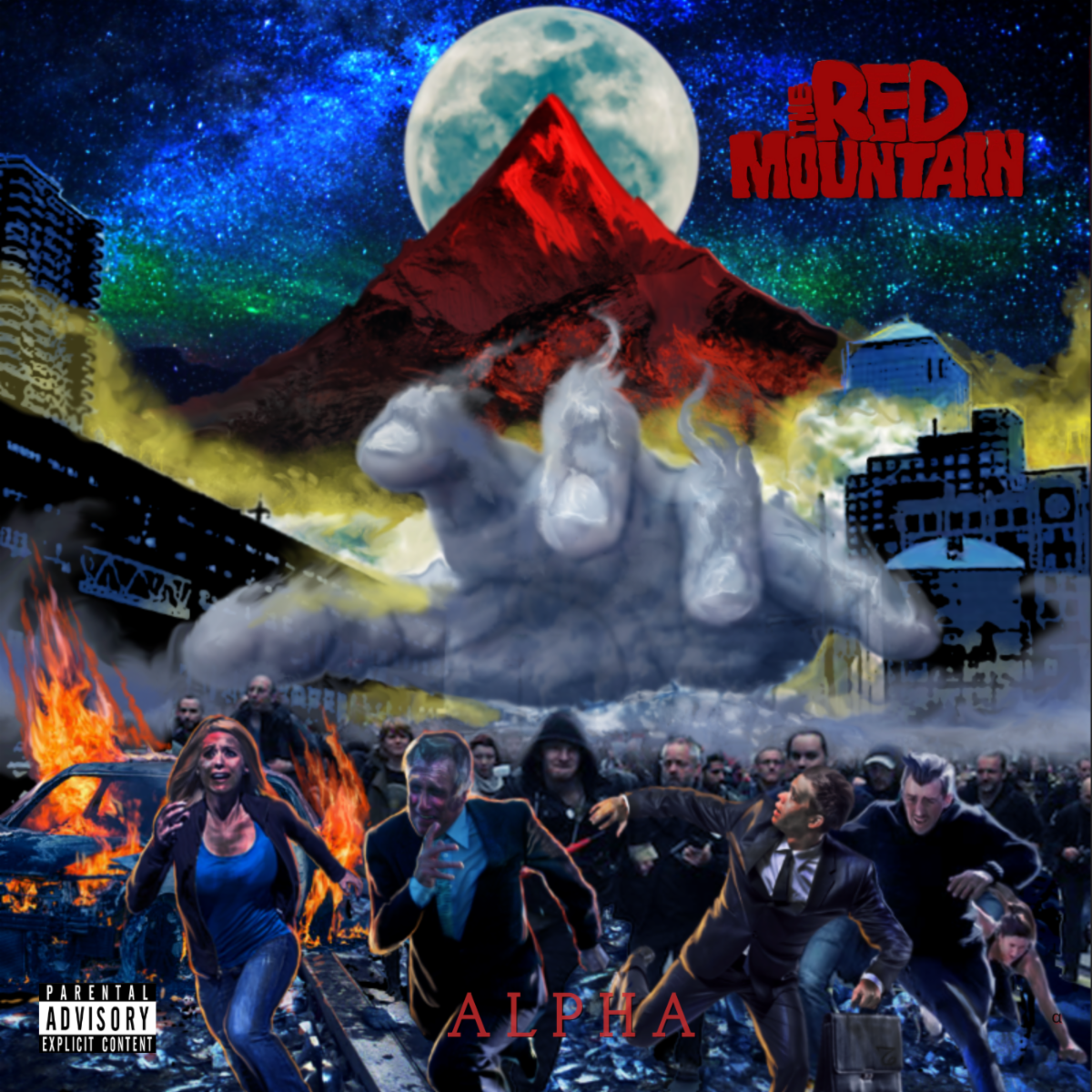 Follow them on Spotify and add to your playlists!
Also available on Apple!

Follow the band at these links:
Social Media Links:
Facebook: https://www.facebook.com/theredmountain
Twitter: https://twitter.com/THEREDMOUNTAIN1
Instagram: https://www.instagram.com/theredmtnxroads/
Reverbnation: https://www.reverbnation.com/theredmountain
Youtube: https://www.youtube.com/channel/UC0TtihbYn-EeoS7TsDiZWgA
Streaming Site Links:
https://open.spotify.com/artist/0Ysu9txzEYJiHcWqcjbmqf
https://music.apple.com/us/album/alpha/1625477814
https://music.amazon.com/artists/B07WDRKL3Y/the-red-mountain
"Alpha" hyperfollow: https://distrokid.com/hyperfollow/theredmountain/alpha