This episode features a live interview with Lana Blac and we talk about vampires, sexism in music, the themes behind the songs on the record and more. This show also features a special call in from Mama Moonshine and we discuss the politics behind the recent Instagram post made by Tom Araya from Slayer.
1 Crowned Serpent, Opposer of Light - Valkyrja
2 The Zach Moonshine Show Intro, shoutouts and random bullshits.
3 Suck You In, Pick Your Poison, Recipe for Disaster- Lana Blac
4 Zach Moonshine Talking on air about chat rooms and shout outs and the winners of the battle of the bands winners Reality Suite!
5 Dead To Me, Live Now Forever - Reality Suite
6 Zach Moonshine Talking on air, giving some love to Reality Suite and talking about 80's style catchy songs!
7 Lead us Into War, Stand Your Ground - Unleashed
8 Lana Blac Interview featuring Suck You In, The Game, In the Darkness, Blac Ice, Soul Stalker
9 Whore, Big Bad Wolf- In This Moment
10 Killing Fields, Take Control, Disciple - Slayer
11 Mama Moonshine calls in to talk about the politics of Slayers Tom Araya and his Instagram post!
12 Gemini, In The Name Of God, Skeletons Of Society - Slayer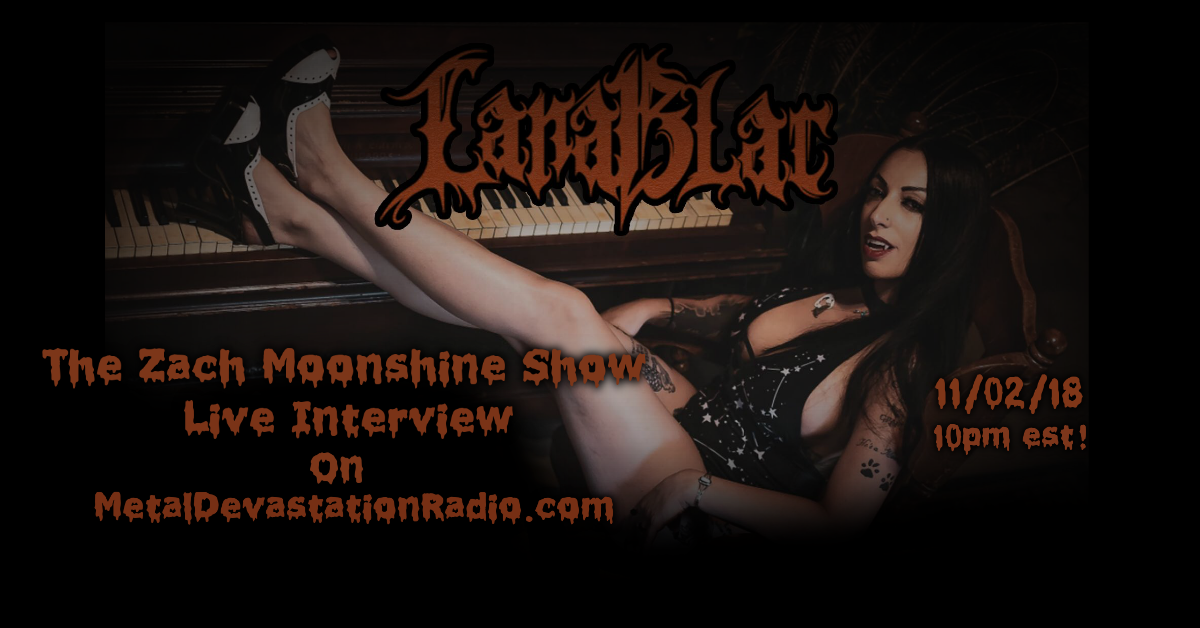 NY-based dark singer Lana Blac has been creating a name for herself online and is gearing up to release a slew of new songs guaranteed to rock you to your core. A life-long artist, she has harnessed the power of social media to gain a substantial following of over 100K likes on Facebook and Instagram. Channeling vibes from artists like, In This Moment, Marilyn Manson, Madonna, Rob Zombie, and Evanescence, fans are eagerly anticipating her debut release.