Metal Requiem - Unreachable Depht - reviewed By 195metalcds ! check it out https://www.195metalcds.com/2023/08/16/metal-requiem-unreachable-depth-2023/
Unreachable Depth (2023) is the fifth full-length album from Guatemala thrash/death metal band Metal Requiem.
Founded in Guatemala City In 2001 by drummer Alden de León (Skullcrusher), Metal Requiem has recorded six studio releases, put out one live album and two compilations. They have toured Mexico and Central America, and shared stage with Metallica, Megadeth, Sepultura, Cannibal Corpse, Behemoth and many more.
Metal Requiem
What first drew my attention to the band is that in the press release, their album title was spelt wrong—Unreachable Depht (sic). That turns out to be quite a good technique to grab the attention of a spelling pedant like myself.
So, the album cover… For a start, it is is 100% real metal. Secondly, that style of art really freaks me out. (What is it about the releases I'm reviewing this week?!) I've literally had nightmares about artwork like this. It's definitely got a Sepultura Arise (1991) vibe to it, coupled with Metallica Ride the Lightning (1984) but in red. At least the album title is spelled correctly on the cover.
Opening track "Tyrant oppressor" (track 1) has a bit of a Sacred Reich influence. It's a good album opener. The similarities with Brazil's biggest metal royalty Sepultura and Soulfly doesn't end with the artwork. "Death wish" (track 2) has quite a Soulfly feel to it. And "Oblitteratum" (track 3) harks back to the glory days of the first wave of thrash when many bands included a short, delicate, almost-classical guitar piece.
Much of the rest of the album is a fabulous romp through crunching thrash riffs and death metal-style gruff vocals. One exception is the title track "Unreachable depth" (track 5) which follows a similar approach to Soulfly's eponymous numbered tracks. This is acoustic metal meets space-age sound effects. Bring it on!
"The darkest day" (track 6) is a full-on thrash-tastic track. The band slows things down with a headbanging, groove metal-like bounce on "In madness" (track 7). And they bring the album to a close with the stop-start riffs that kicks "Sickness within" (track 8) into life and another pleasing old school style thrash song.
Conclusion
This is another example of why you shouldn't judge an album by its cover. Or maybe you should: the album screams LOUD CENRAL/SOUTH AMERICAN-INFLUENCED THRASH! And that is exactly what it delivers, with great enthusiasm and a few surprises to keep things interesting. I really loved listening to this album.
Review score: 85% 195metalcds  

Release Date: 27/05/2023
FFO: Pantera, Megadeth, Sepultura
Location: Guatemala City, Guatemala Central América.
Short Bio: Metal Requiem is a thrash / death metal band, founded in Guatemala City In 2001 by drummer Alden de León (Skullcrusher). The band have recorded six studio albums, one Live álbum & two compilations, also had toured México & Central America, and shared stage With bands like Metallica, Megadeth, Sepultura, Cannibal Corpse, Behemoth and many more.
Check them out on YouTube!
Follow the band on Spotify and add to your playlists!
Support the band on Bandcamp!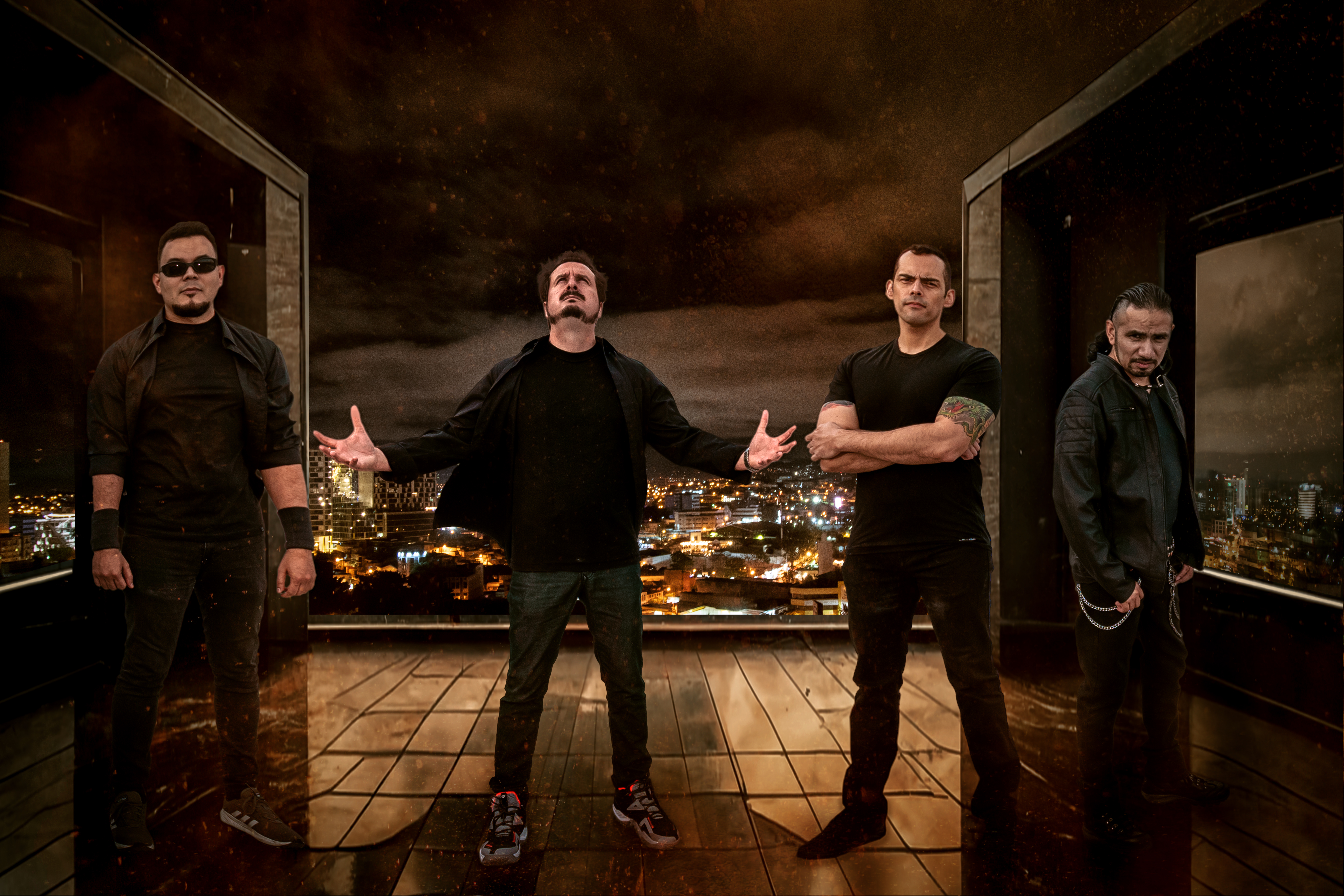 Current line-up:
The Preacher : vocals
Skullcrusher: drums
Hellhunter: guitars
Demolisher: bass
Diego Piedrasanta: guitars
Follow the band at these links:
https://www.facebook.com/MetalRequiemofficial
https://instagram.com/metalrequiem
https://twitter.com/metalrequiem
https://links.altafonte.com/UnreachableDepth