Die Entweihung - Strict Regime Country - Reviewed By Metal Digest ! Check it out here at this link: https://metal-digest.com/2023/08/28/die-entweihung-strict-regime-country/
The essence of anger as potent as its energy may pulsate can be lost in its translation, like ashen words spoken from a serpentine tongue, for the soul that utters such incendiary speech can engulf the same meaning in the same moment. However, the act of transmuting such an unbridled force into a weapon whose bite releases a venom so virulent that it courses through the consciousness of the mind, letting its feverish aura engulf one's emotions and coalesce with the one who inherits such infliction is indeed an ability to be praised …
"Strict Regime Country" by Israeli Black Metal entity, Die Entweihung fuses the tendons that connects the hearth of anger together with the flesh of Black Metal in order to birth an album that feels more of a statement than a musical construct, for tracks such as "Mayhem of the Doomed" and  "White Red White Genocide" conjure forth a rebellious spirit in its expulsion , also, it the production which utilizes a stripped down approach magnifies the aura of the album, giving it a much visceral yet intimate experience.
Die Entweihung has managed to draw forth from an source of energy wherein its flow knows no shape, yet within its emittance, it imbues the mind with a feral sense of purpose, like the rabid wolf that seeks liberation from its chains…in my opinion, this is becomes the nucleus of this offering, the manner in which the music exhibits a frenzied rhythmic pattern coupled with the varied register imbues the listener with an unorthodox listening experience, one which layers can be dissected and absorbed to fashion an immersive atmosphere. Metal Digest  

Release Date: November 18, 2022
FFO: Paradise Lost, Metallica, Orphaned Land, King Crimson
Location: Israel
Short Bio: Die Entweihung (Desecration (German)) - one man band, formed in May 2007, by Denis Tereschenko (first years performed as Herr Entweiherr), in the northern part of Israel, three years after moving to Israel from Belarus (Vitebsk). Beginning as a raw Black Metal project, Die Entweihung, already on the second album embarks on all sorts of experiments relating to all aspects of creativity. Having passed for almost 10 years through the different, both stylistic and sound changes, Die Entweihung  releases "Neverending Terrorism" in 2015, an album as far removed from Black Metal; now the style of the project can be identified as Blackened Heavy Metal, with the lyrics about the surrounding sad reality. The newest conceptual "Strict Regime Country" is continuing the way of  the three previous albums, presenting to the listener eclectic mixing such styles like Heavy Metal, Thrash Metal, Doom Metal, Prog Rock with rich vocal diversity (male growling/screaming, female growling/clean vocals) and lot of Middle-Eastern melodies.
The album is dedicated to Denis' native Belarus, and all the album titles and lyrics are based mostly on the events that happened in 2020-2021 in Belarus (False elections, largest protests in the country's history, lot of people were imprisoned or forced to run from Belarus).
Check out this video!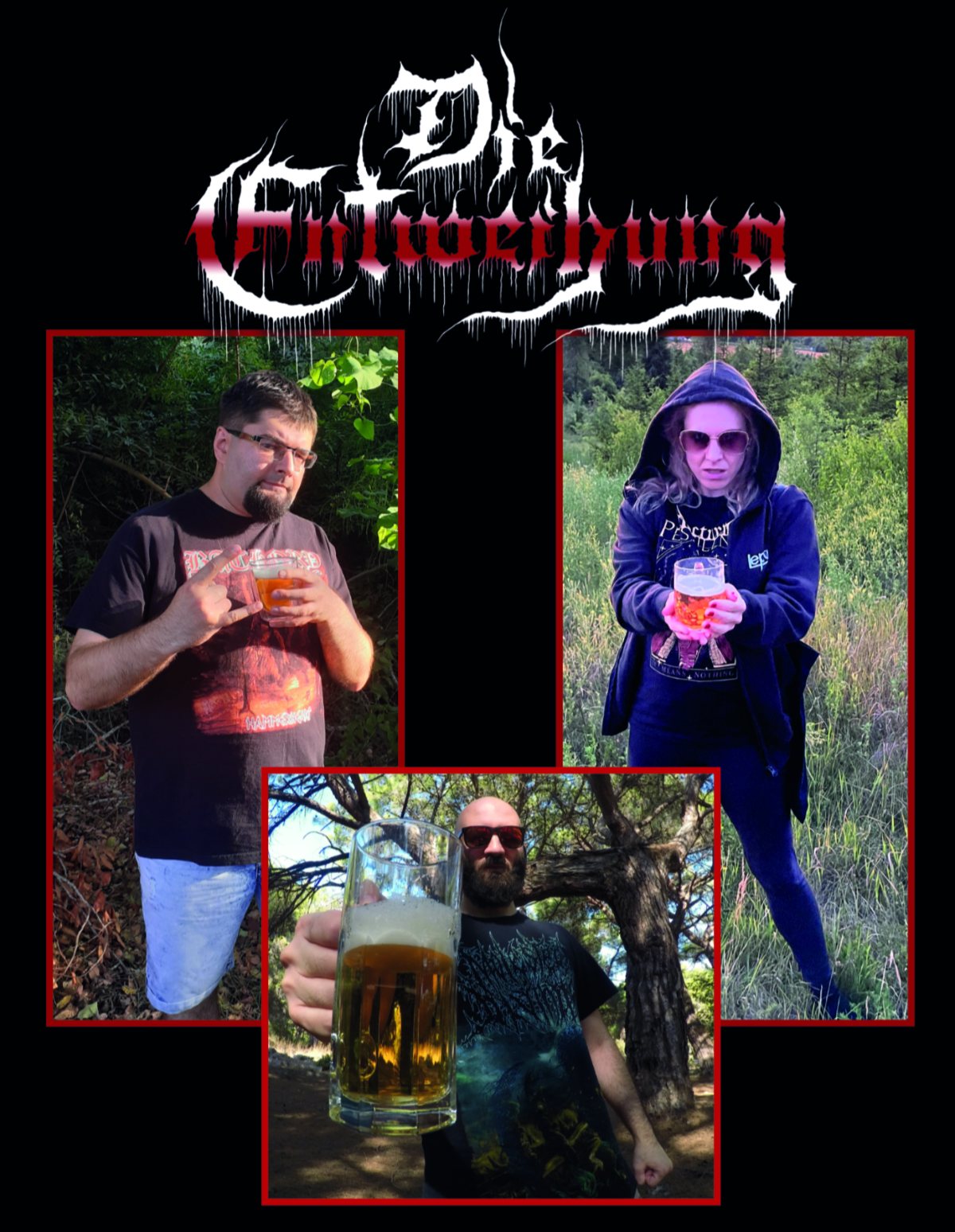 Follow the band and label at these links:
https://www.facebook.com/entweihung/
https://entweihung.bandcamp.com/
https://witchesbrewthrashes.bandcamp.com/album/strict-regime-country
https://www.facebook.com/ClanDestineRecords
https://clandestinerecords.bandcamp.com/album/strict-regime-country
https://www.facebook.com/witchesbrewthrashes/