Dyspläcer - Temple Heights - Reviewed By thoseonceloyal ! Check it out https://thoseonceloyal.wordpress.com/2023/08/28/review-dysplacer-temple-heights/
Review by Sandre the Giant
The debut record, 'Temple Heights', from Rochester New York's heavy metal heroes Dyspläcer gives away a fair amount of its influences in its cover art. I'm guessing martial arts, Japanese culture, the 80s and bears? It is out now through Bandcamp self released and is looking to be the Killchain's 2023 frontrunner for heavy metal killer album.
After a suitably stirring, Asian infused intro, the clean tones of 'Lightning Fury Fist' takes us on a galloping heavy metal journey. What you'll immediately notice is that the songs are all pretty long, the shortest still being over four and a half minutes. This runs the risk of everything feeling a little long, but Dyspläcer never falls foul of that. Their songwriting skills, hooks and riffs keeps you rooting for more, and crucially they all have a real 80s metal feeling, not just a faux attempt at 'retro'. The whole record is full of these kind of emotive, heavy metal blinders from the incredibly anthemic title track to the rocking thunder of 'Bloodsport'. You're almost always a mere second or two away from wishing you could be listening to the live versions, because it feels like a crowd pleaser. 'Forgotten Victories' gives me pure Angel Witch vibes, while 'Halls of Justice' is prime Hammerfall worship in its finest form. Dyspläcer have taken to that epic heavy metal feel that Maiden were doing in the mid 80s and given it a new sheen.
Every year, I try and find the one heavy metal record that really does it for me. Really ticks those old school, classic metal desires that bubble up in me every so often. 2021 was Ültra Raptör, 2022 was Darkthrone, and 2023 is going to be Dyspläcer. 'Temple Heights' is a record that, despite its run time, never slows down or falls short of simply sublime It's definitely one of the records I've revisited most this year. You'd have to be a miserable corpse painted prick to not have those horns in the air and your head banging. Thoroughly recommended. thoseonceloyal

Release Date: April 20th, 2023
FFO: Iron Maiden, Enforcer, Tokyo Blade
Location: Rochester, NY 
 Dyspläcer seeks to reinvent heavy metal with a new edge, high intensity performances and a unique sound that cuts like a katana. "Trained in the Kung Fu halls of Temple Heights, Dyspläcer brings their epic tales to the masses with their signature New Wave of Traditional Kung Fu with a Samurai Edge, with a hint of Ninja Slop, Saki Infused Rock n Roll, Heavy Metal sound."
Check out this video!
Follow them on Spotify and add them to your playlists!
Also available on Apple!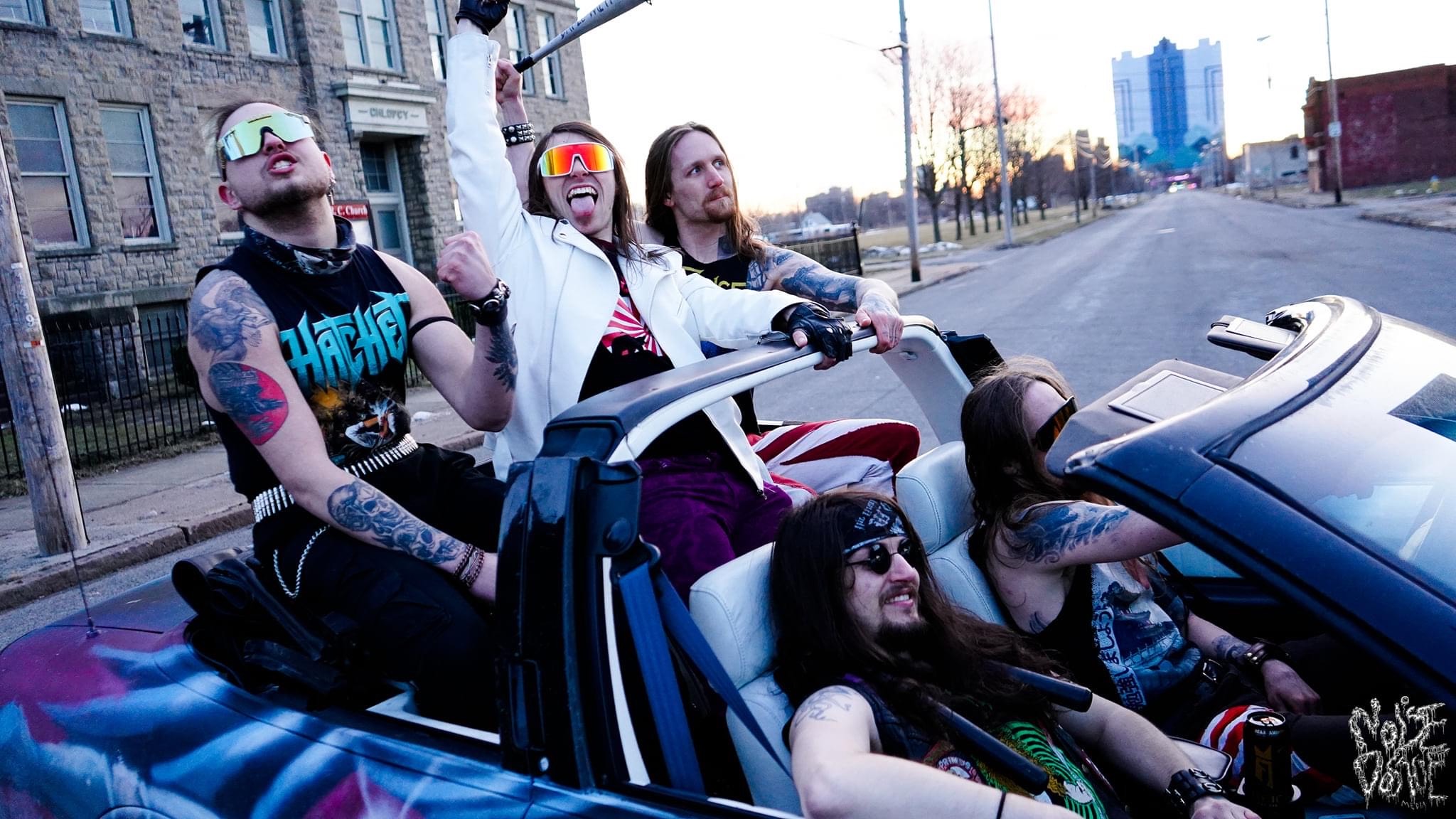 Follow the band at these links:
https://www.facebook.com/Dysplacer123/
https://www.instagram.com/dysplacer_official/
https://www.dysplacer.com/
https://open.spotify.com/track/7coIYI8UJuPVR7HUjuS9VX
https://music.apple.com/us/artist/dyspl%C3%A4cer/1637476376