Stormbreaker - Vengeance (EP) - reviewed By metal-digest ! check it out here https://metal-digest.com/2023/09/03/stormbreaker-vengeance-ep/
Initially a solo project of veteran artist Petri Tarvainen, Finland's Stormbreaker offers up its debut EP, 'Vengeance.' The band employs a host of familiar traits, including a dynamic male/female vocal approach, stunning musicianship, and classic arrangements. Honestly, it's nothing we haven't heard, but to my ear, the subtleties and nuances elevate 'Vengeance' just a little higher than the rest. 
The EP benefits from Tarvainen's many years in the business and wisely utilizes all band members' strengths. Of note, Anni Kokkonen's vocals are powerful and expressive, conjuring images of the magnificent Claudia Barsi (Souls of Diotima). A collaboration would be incredible, but that's just me. Equally laudable is the stellar guitar work of Tomi Virtanen and Jaakko Kauppinen. Their riffs and solos display a flash and fury not always seen in this genre. They even include a few threads of Blues that result in a most gratifying experience. There is no star here, but rather a collaboration of immensely talented individuals, resulting in songs that chug, challenge, and charge with resounding authority.
While technically a Tarvainen side project, there is no guarantee we will see more from this particular group. In the meantime, crank this one up and hope there's more waiting in the wings.
Release Date: 20th of Jan, 2023
FFO: Arch Enemy, Beast In Black, Nightwish
Location: Finland
  Stormbreaker is a six-member energetic melodic metal band from Eastern-Finland that was founded 2021. Itse was born from a solo project that Petri Tarvainen from Kolossus band had been working on. As the time went on the project took shape as a real band with a solid lineup. The members share an undeniable passion for playing metal music, and it has forged them together despite their 25-40 age range. The members have multiple bands from the past and the present that have gained them loads of experience over the years. The debut EP Vengeance will be released on the 20th of January 2023.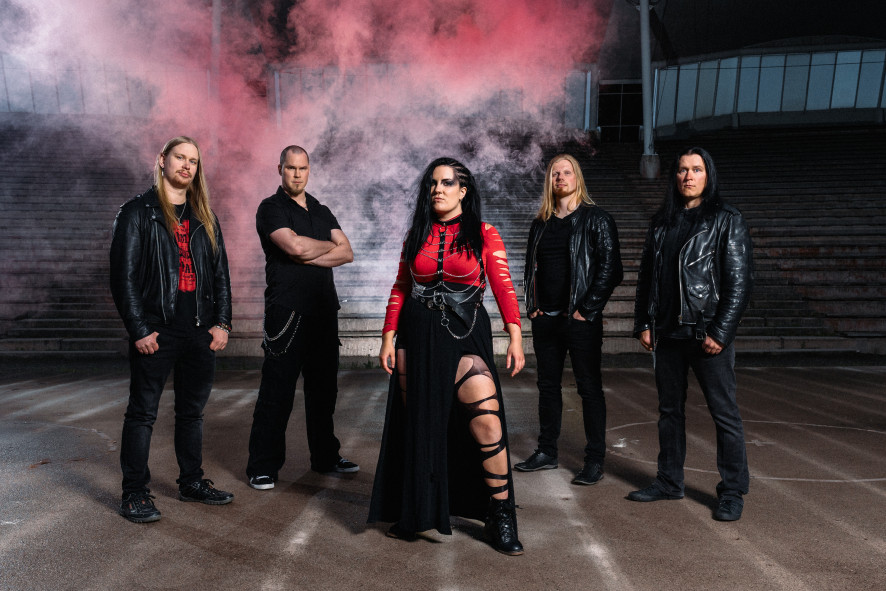 Follow the band at these links:
https://www.instagram.com/stormbreakerband/
https://www.facebook.com/profile.php?id=100085962752978
https://stormbreakerband.com/
https://www.youtube.com/channel/UCj2miTzOn5OcNFyuiM1HtyA
https://stormbreakermpls.bandcamp.com/