New Split: OFERMOD / BLACK ALTAR / ACHERONTAS – DRAKONIAN ELITISM - (Black metal) Odium Records
Release Date: December 2023
FFO: Ondskapt | Behexen | Mare | Watain
LABEL: ODIUM RECORDS
Three dark initiates stand upon the Path of the Dragon, the Path of the Nightside, prepared for transformation of body, mind and soul. They await the outstretched hand of Lucifer to guide them in their descent into the Void, where they will look upon the Dragon and transcend unto Godhood. They will touch his scales as he coils about the universe, their eyes will be opened to the secrets of Atlantis and the powers of the primordial gods – and the trappings of mundanity will fall from them, reduced to ashes in the presence of truth…
The number 3 is spoken of as the number of magic, wisdom and understanding, of time - birth, life and death - the numerical representation of perfection. Now three of black metal's most infamous subterranean powers have united to invoke their own infernal sorcery, to create a jewelled chalice wherein the powers of music and mystery will blend and burn together. The serpentine essences of Ofermod, Black Altar and Acherontas have entwined to summon from beyond the veil Drakonian Elitism; ten spells of black metal magnificence that hark back to the triumphant days of the genre's greatest victories, incinerate the false dilutions of its edicts that pollute these current days and blaze a path of rebellion reborn into future days unseen. Ofermod open the ceremonial proceedings in an intoxicating expulsion of ritualistic terror, before Black Altar grasp the burning brand and stride forward in a display of chilling, orthodox violence – finally handing the torch to Acherontas to cast their baleful light upon the last steps to revelation. More than just a magnificent display of the true musical might of black metal, Drakonian Elitism offers a glimpse beyond its dread portals into a hidden world of secret knowledge and ultimate transfiguration.
This very special work of elite black metal will be unveiled by Odium Records in the days of silent winter darkness, as one year dies and another prepares to be born. Clothed in the distinguished and imperious artwork of Daniele Valeriani (Celtic Frost, Mayhem, Behemoth etc) Drakonian Elitism will be available in Die Hard red vinyl, black vinyl, tape, CD digi-pak and digital formats, as well as a fabulous limited edition deluxe wooden box – the ultimate incarnation of this Dragon spawned masterpiece. Clear your mind, focus your thoughts and prepare for the arrival of this unmatched exposition of black metal might, this impious union of dark forces.
Check them out on YouTube and subscribe!
Grab a copy now on Bandcamp!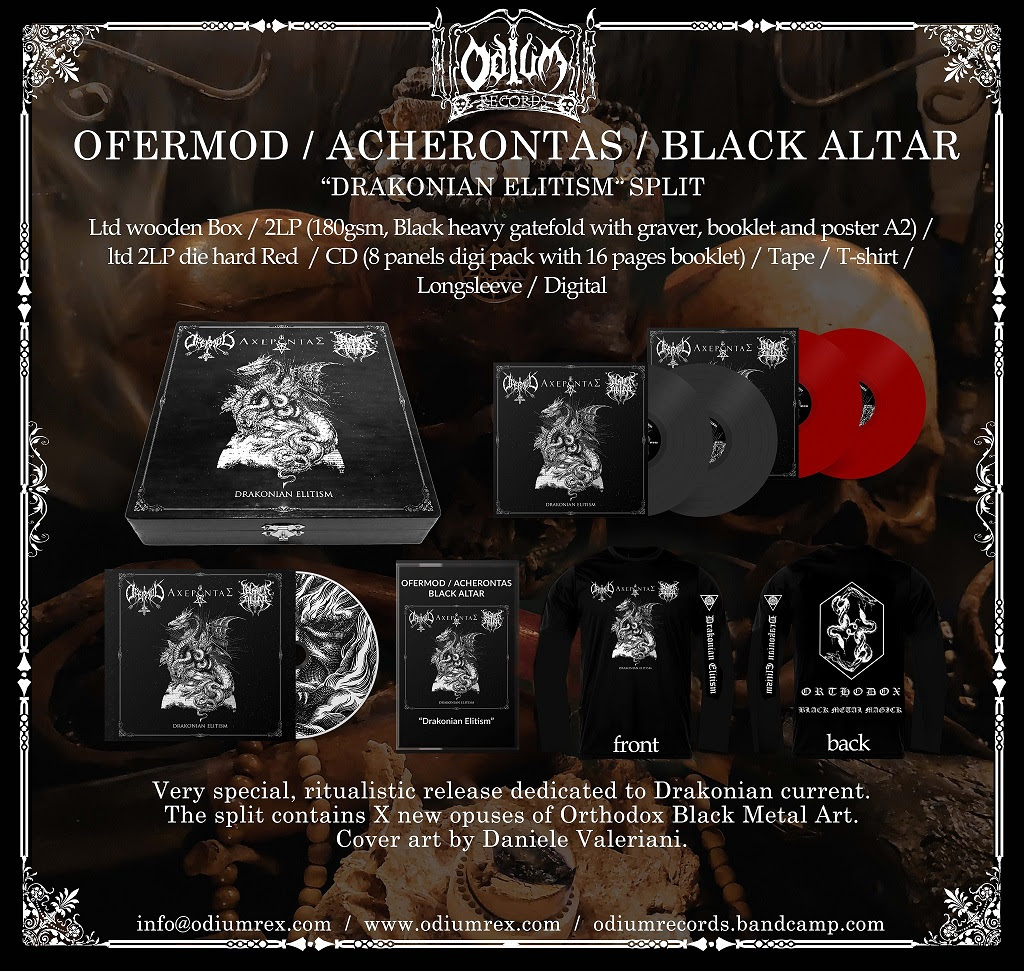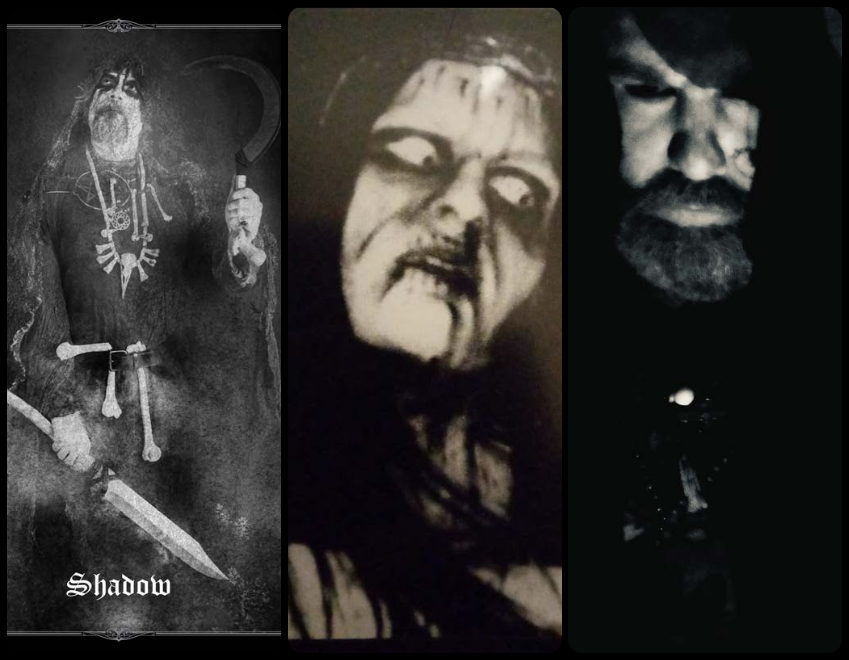 Line-up:
Ofermod
Belfagor – Vocals/Guitars
Devo Andersson - Bass
James Stewart – Drums
Shadow – Backing Vocals
Black Altar
Shadow – Vocals/Bass
Lars Broddesson – Clean Vocals
James Stewart – Drums
Necro – Guitars
Acherontas
V.P. Adept – Vocals/Bass
Saevus H. – Guitars
M. S. - Drums

Follow the bands and label here at these links: 
https://www.facebook.com/OfermodOfficial
https://www.black-altar-horde.com
https://www.instagram.com/acheroncovenofficial/
https://www.label.odiumrecords.com/