Virologist Sign Deal With New Standard Elite Records! Read more here at Metal Rules !
Metal Devastation PR is excited to announce that our clients, Virologist, have signed a record deal with New Standard Elite Records. The band's unique blend of death metal and technicality caught the attention of the label, who are thrilled to have them on board. This news has been covered by Metal Rules, a leading metal news website. Virologist's upcoming album promises to be an incredible addition to the metal scene, and we can't wait to see what the future holds for this talented band.
Stay tuned for more updates from Metal Devastation PR. Read the full story here: https://www.metal-rules.com/2023/11/15/young-brutal-death-metal-band-virologist-gets-signed/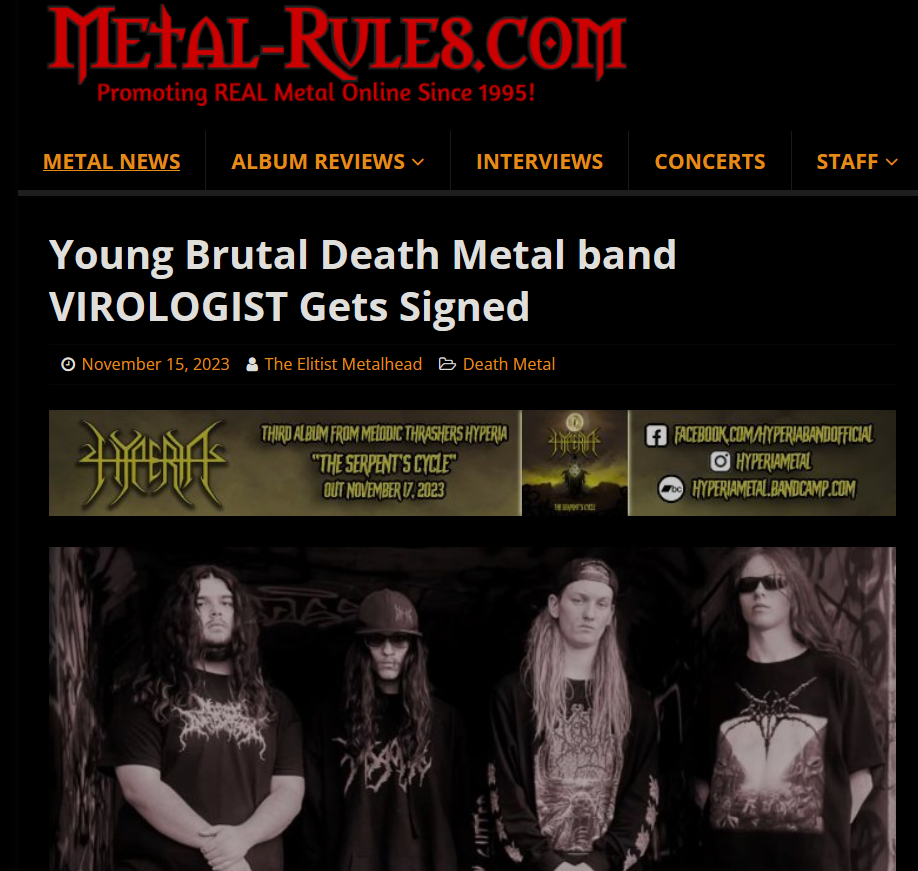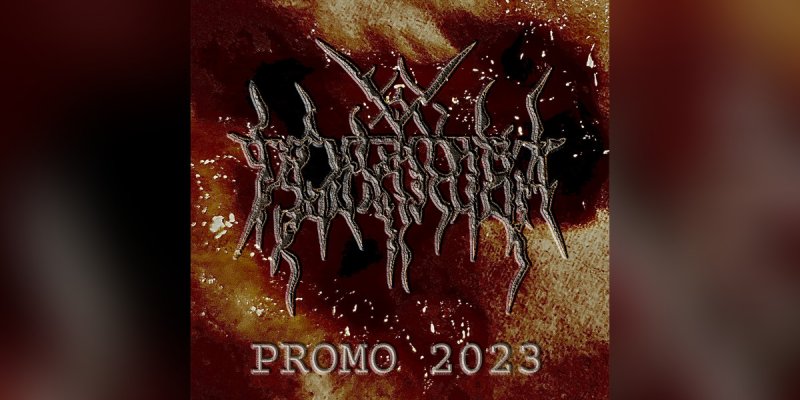 Release Date: 7/14/23
FFO: Deeds of Flesh, Septycal Gorge, Inherit Disease
Location: Ventura County, CA
Introducing Virologist: Virologist is a young brutal death metal band from Southern California. Founded in 2023, they are excited to announce the July 14 release of their debut EP, titled "Promo 2023." The three-song production will be available on all streaming platforms and a limited pressing of CD's.
Virologist is the brainchild of Emrys Mellinger , age 17, who performs all instruments and vocals, and did all composition, arrangement and recording. With this EP release, he hopes to summon like-minded musicians interested in joining the project.
The Promo 2023 EP was recorded, engineered and produced by Mellinger and mixed/mastered by Josh Welshman , vocalist for Defeated Sanity . The release will be used to garner record label interest with the goal of a full length album release.
Bio: Having played guitar for four years and performed vocals for one and a half, Emrys Mellinger is a relative newcomer to the death metal scene. He joined the progressive extreme metal band Black Moon Lilith on vocals and second guitar in 2022, recording two singles and playing over 20 live shows in Ventura and Los Angeles Counties.
Mellinger recently joined Brutal Mind Records artist Necrotic Infibulation as the second guitarist. He's also putting the finishing touches on an EP release for a D-beat hardcore/grind project called Emesis, which will feature the punishing beats of veteran metal drummer Chris Binns (Ghost Machine, Motograter , Intrinsic ).
Building Virologist: The music of Virologist defies pigeon-holing in the death metal genre. It contains technical, brutal and slamming elements, moving effortlessly among them and beyond. Inspired by death metal bands of the 90's and early 2000's, Emrys Mellinger crafts a unique sound that infuses old school style with a fresh perspective while staying true to his influences. He's seeking out other musicians who share a similar vision to complete Virologist's line-up and record a full-length album.
Defeated Sanity vocalist Josh Welshman , who mixed and mastered Promo 2023, summed it up by saying, "With Virologist, Emrys has displayed a fine ability to sculpt music that incorporates influences from across the entire Death Metal spectrum, while still delivering something fairly original.  As the sole musician behind this first offering, he shows extreme promise, and I do hope that this project can be outfitted with top tier musicians to bring it to life on the stage."
Check them out on YouTube!
Follow the band at these links:
contact: emrys@virologistband.com
www.virologistband.com
https://www.instagram.com/virologist.bdm
https://www.facebook.com/virologistband
https://www.youtube.com/@Virologistband
www.virologist.bandcamp.com