The Uneven - Flight Out of The Hollow - Reviewed By Rock Hard ! Check it out https://www.rockharditaly.com/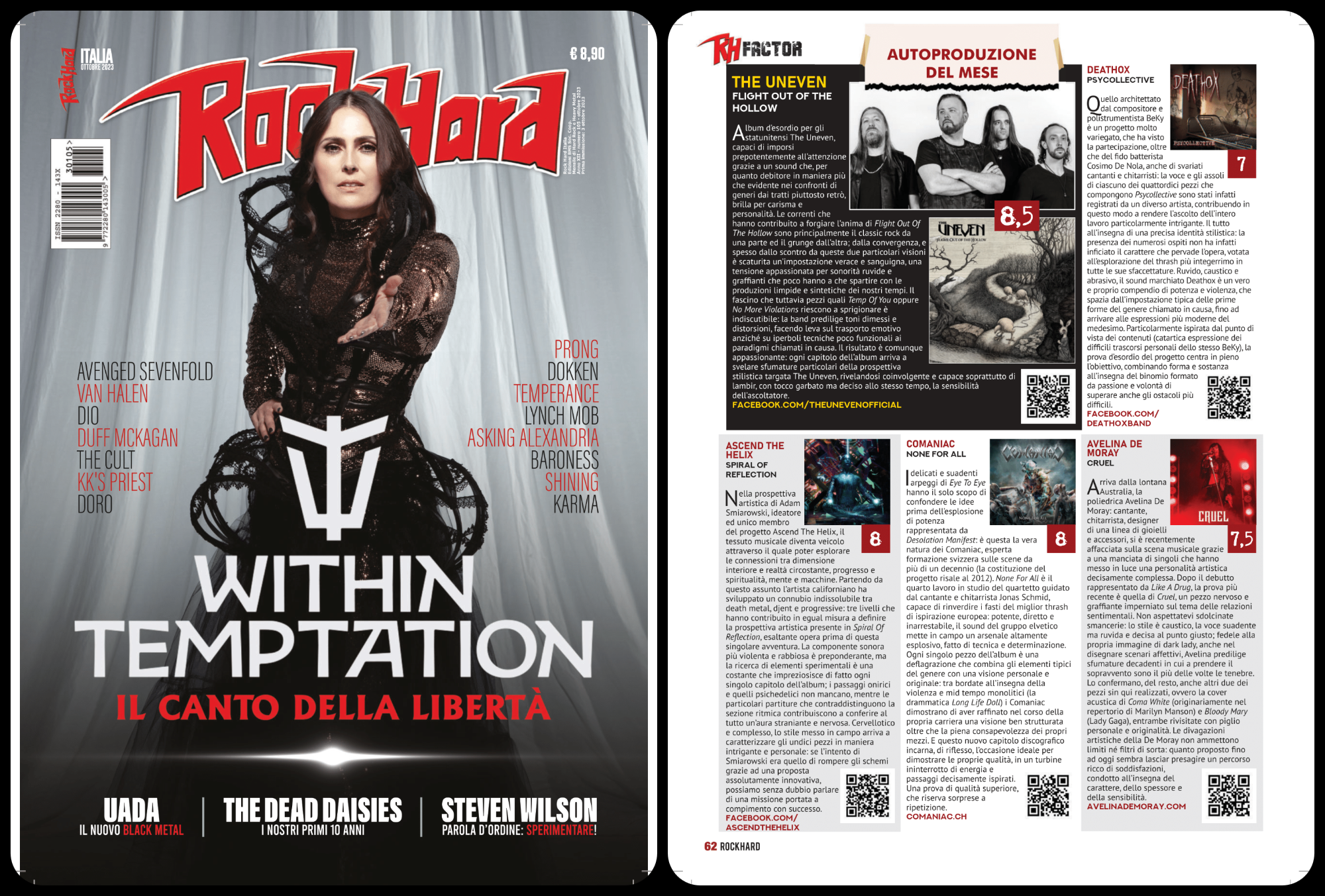 Release Date: October 6, 2023
 FFO: Queens of the Stone Age, Graveyard, Audioslave
Location: Nashville, TN
The Uneven is a rock band that aspires to bridge 70s blues rock and hard rock with the angst of 90s grunge and the fuzz of stoner rock from the early 2000s. Fans and music critics have called The Uneven, "Deep Purple meets Soundgarden", and "Black Sabbath meets Queens of the Stone Age." While music reviewer and critic, "Rock Queen Reviews" says, "This is for fans of The Doors, The Clash, and The Smiths." Critics and fans may all hear something different, but the one thing everyone agrees on, The Uneven is riff-driven rock n' roll that is heavily rooted in 70s proto-metal, 90s grunge and the blues.   
The Uneven released their debut single, "Punching Bag" on June 5, 2020. The band's first single received attention from multiple international blogs, and was premiered by UK blogger, "Outlaws of the Sun." "No More Violations" was the band's second single in 2020 and remains a fan favorite. 2021 saw the group release its 3rd single, "Loud," which led to review comparisons of Queens of the Stone Age. The Uneven made its live debut on March 14, 2023, at The Basement in Nashville, TN, and a few weeks later, the band was featured by its hometown publication, "Nashville Voyager" as an "Artist You Should Know."    
The Uneven's debut album, "Flight Out of The Hollow" features Andrew Hooker (lead vocals and guitar), Michael Meadows (bass guitar), and Simona Bressi (drums). "Flight Out of The Hollow" will be independently released by The Uneven on October 6, 2023. The band's debut is a 52-minute body of work that reveals the inner despair between oneself and how one relates to others. It's a story of inner conflict, finding the will to overcome what seems impossible, and the search for truth, while never losing hope.  We are all uniquely trying to climb our way out of something, but what matters most is that we never stop climbing. "Flight Out of The Hollow" features 10 songs that scream from the deepest pits of anger and despair, but also beg and cry for a better tomorrow.  Fuzzed out gritty guitars and brooding-soulful vocals collide with a thunderous and visceral rhythm section that delivers equal amounts of swagger and angst. The Uneven has managed to forge an album that recalls the proto-metal days of the 70s, and the heavier days of 90s Seattle rock giants, but continues to look forward in today's modern rock landscape.  
"Flight Out of The Hollow '' was recorded at The Cave Studios in Leiper's Fork, TN.  The album was co-produced by The Uneven and Patrick Thrasher, mixed by Patrick Thrasher (Rush, Metallica, Red Hot Chili Peppers), and mastered by Scott Hull at Masterdisk. 
Check them out on YouTube and subscribe!
Follow them on Spotify and add them to your playlists!
Support them on Bandcamp!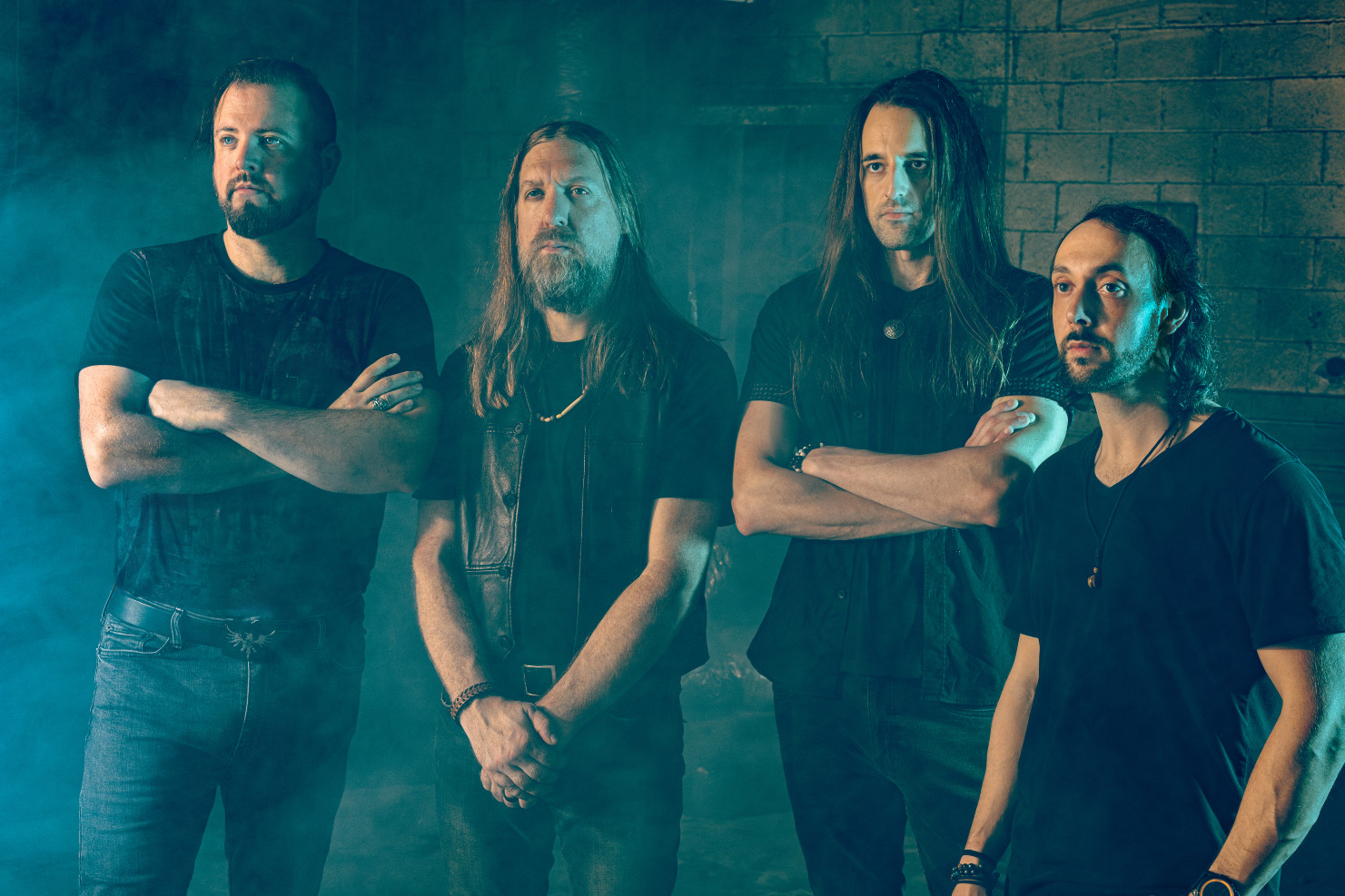 The Uneven's current line-up is:  
Andrew Hooker - lead vocals and guitar  
Robert Allen Parker - guitar  
Justin Tyler Smith - bass guitar  
Chris Potocik - drums  
 Follow the band at these links:
https://www.facebook.com/theunevenofficial
https://www.instagram.com/theuneven.band/
https://www.youtube.com/channel/UCm8QGrWpEZFnNSoGrilR1ww
https://theuneven.bandcamp.com/track/dont-blame-me-2
https://hypeddit.com/theuneven/dontblameme