Next Door To Heaven - Reviewed By Rock Hard ! Check it out here https://www.rockharditaly.com/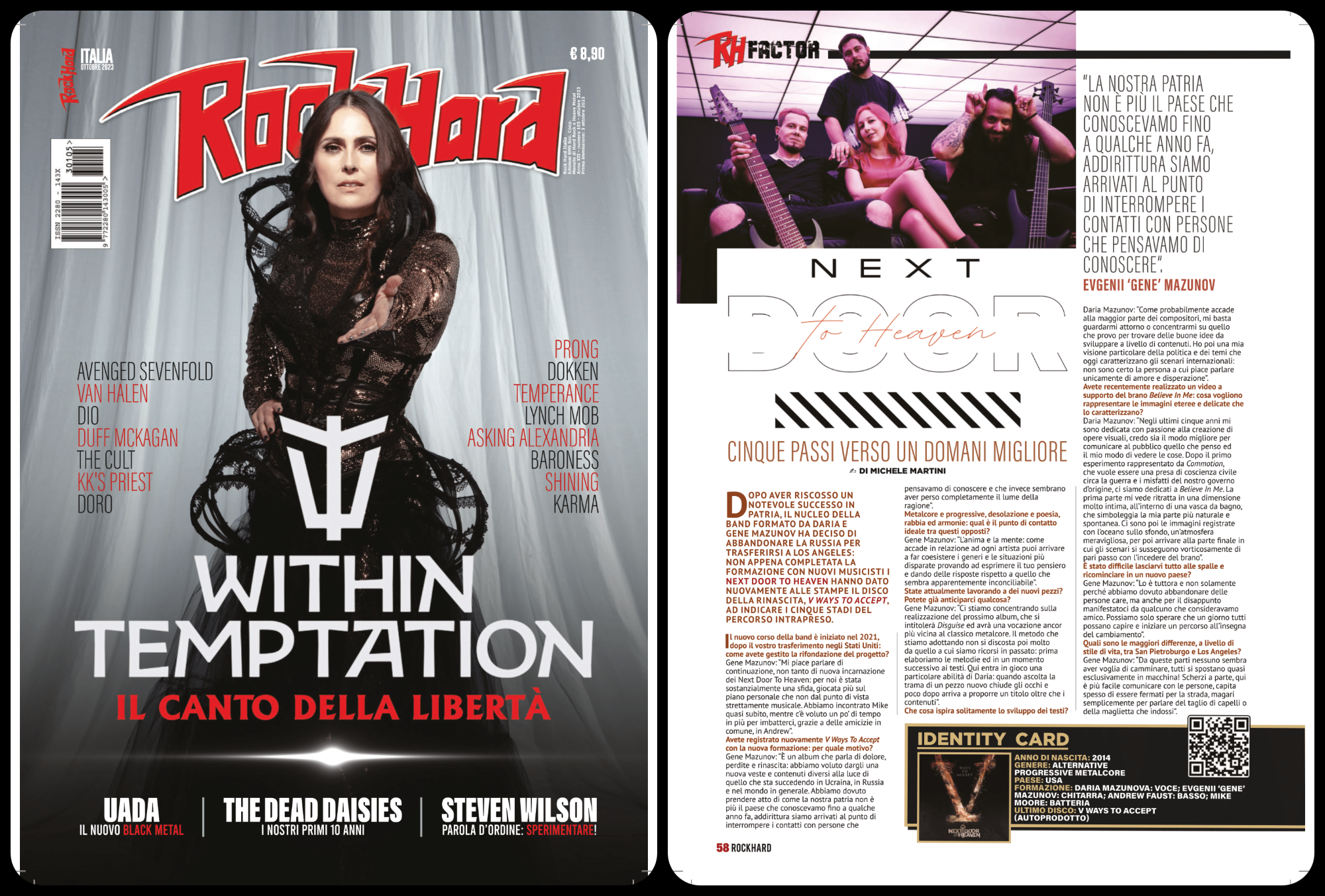 Release Date: May 28th 2023
FFO: Devin Townsend, Tesseract, Architects
Location: Los Angeles, CA
Short Bio: Next Door To Heaven is a progressive/alternative metalcore band currently based in Los Angeles. After successful releases of the albums like "Let's dream" , that made it to the top-20 of Google Play and "V ways to accept" that gave a band an opportunity to sign their first contract, Next Door To Heaven created a few more singles, an EP "Inside", relocated to Los Angeles and re-released its hit album "V ways to accept" in black edition adding an extra track to it. Now the band is recording a new album and  set to release a statement in a form of an animated music video on May 28th.
Check out the video!
Follow the band on Spotify and add them to your playlists!
Support them on Bandcamp!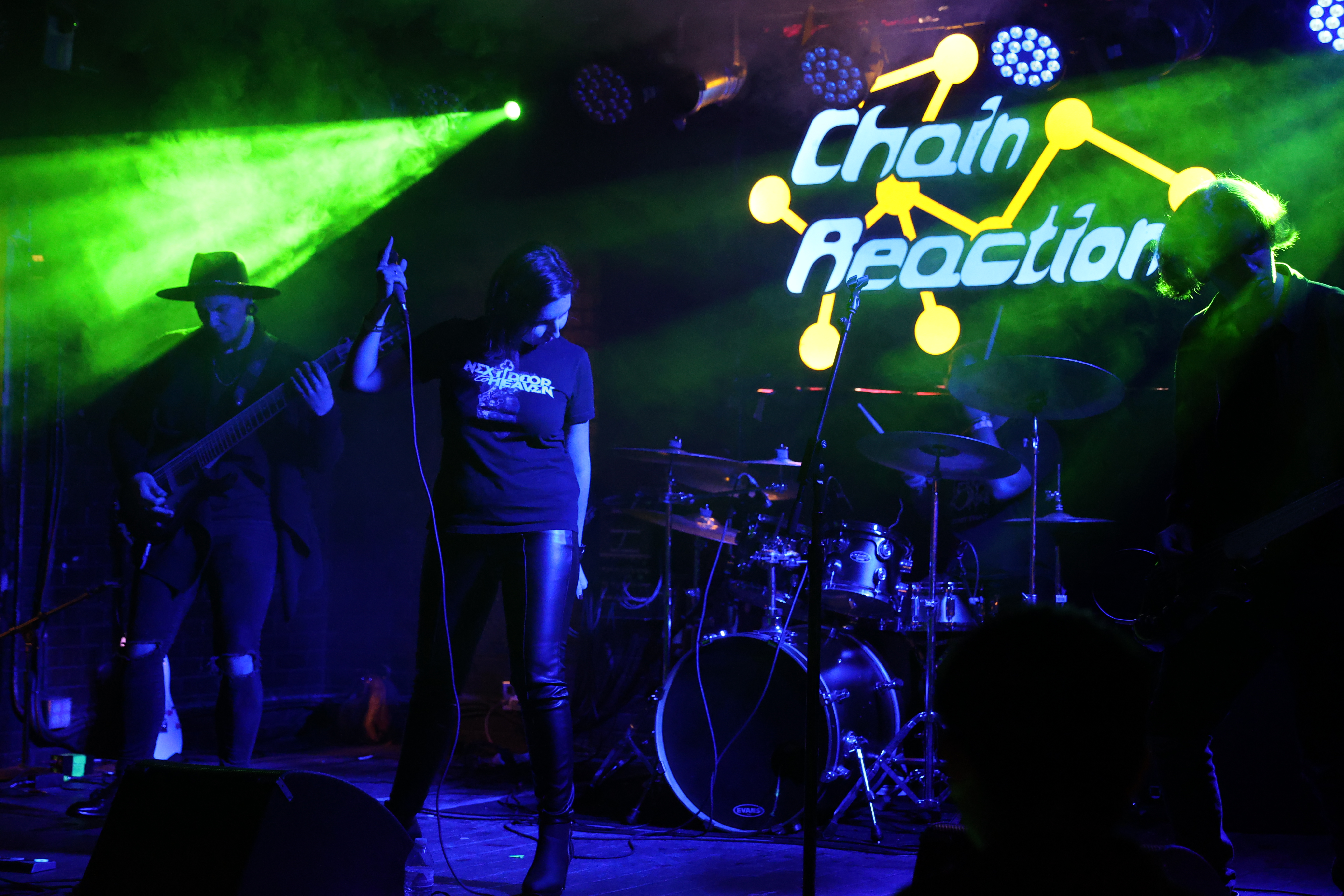 Follow the band here at these links:
https://linktr.ee/nextdoortoheavenband
https://www.facebook.com/nextdoortoheavenmetal
https://www.instagram.com/nextdoortoheavenofficial/
https://nextdoortoheavenband.com/