72 Legions (Feat. Former Nevermore/Annihilator Guitarist) - The 72-EP - Reviewed By Metal Digest!
 72 Legions (Feat. Former Nevermore/Annihilator Guitarist) - The 72-EP - Reviewed By Metal Digest ! Check it out here at this link: https://metal-digest.com/2023/09/22/72-legions-72-legions-ep/
72 Legions are a savage melodic death metal band that base their songs on the myth of Ars Goetia which is a triangle within a circle from which you can summon the 72 demons with. Featuring former Annihilator/Nevermore guitarist Curran Murphy, the band have released their self-titled debut EP.
As a band, 72 Legions are amazing, they deliver melodic death metal with chuggy, brutal breakdowns and rich full guitars. The vocals from Devon Wirick are amazing and go from guttural deep growls to high pitched gargled screams which occasionally remind me of Dani Filth. I like this group and didn't expect to, so it's a good surprise and the tracks that stand out are 'Muted Empathy' with its changing tempo and deep sounding breakdowns as well as 'Paradise' which is my favourite track because it is absolutely brutal. It is my kind of extreme metal and has its melodic breaks and vocals that remind me of Morbid Angel and Obituary. In fact, I fucking love this track for its guitar riffs, deep pounding drums and has definitely gone on to my personal playlist. The other tracks 'Procession' which starts with a screaming guitar before a steady rhythm and rumbling vocals kick in whilst 'Nuclear 'Bereavement' is a decent filler song that chugs along nicely. All in all, if you like melodic death them, then this debut EP from 72 Legions is hugely enjoyable. Metal Digest

Release Date: January 20th, 2023

FFO: Carcass, Arsis, Kataklysm 
Location: Cleveland Ohio 
Short Bio: A savage and visceral Death-Metal band from Cleveland Ohio, 72 Legions (based on the myth of Ars Goetia) bring brutal death, thrash and elements of black metal into a melodic yet violent mix of music. 
Formed in 2022 by Devon Wirick (vocals) and Curran Murphy (Nevermore / Annihilator) (guitar), the lineup is complete with Dan Gates (bass), Robert Quade (guitar) and Colton Zeitler (drums).  The 2023 song EP "72-EP" was self released in January. Plans for touring are now forming for 2023 followed by a 2nd full length album. Curran Murphy is looking to book an agent for tours, label signing, and management!
Check out this video!
Follow them on Spotify and add them to your playlists!
Support them on Bandcamp!
Also available on Apple!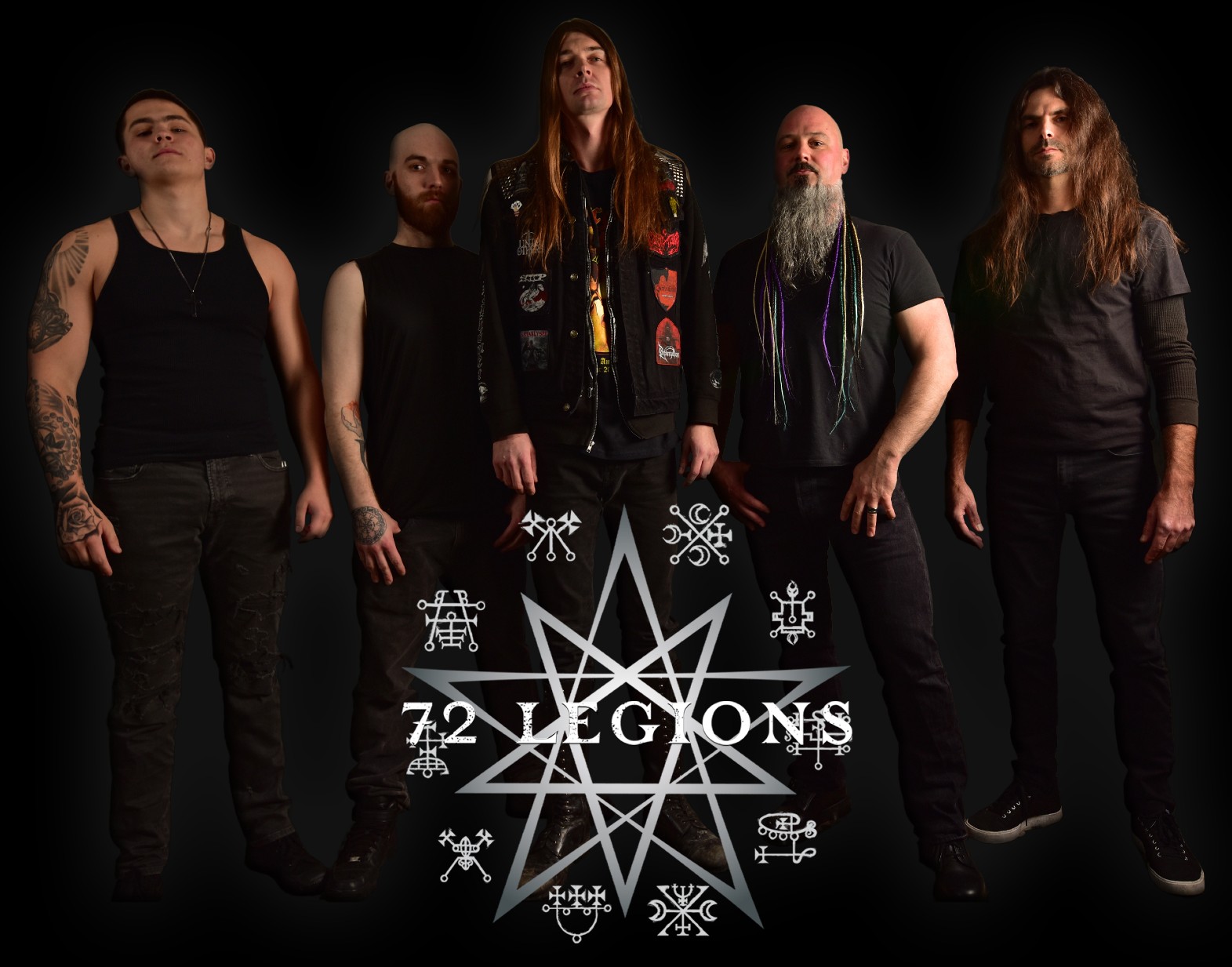 Follow the band at these links:
https://linktr.ee/72legionsband 
https://open.spotify.com/artist/4TlavEuQFHlPiB4ElR8V5d
https://music.apple.com/us/artist/72-legions/1669580353
https://www.youtube.com/@72legions
https://www.instagram.com/72legionsband/
https://www.facebook.com/72Legions/