Gravethorn - Underground Rituals of Those Unseen - Featured In Decibel Magazine ! Check it out here at this link: https://store.decibelmagazine.com/collections/back-issues/products/november-2023-229
Release Date: June 20, 2023
FFO: Amon Amarth, Behemoth, Belphegor
Location: Las Vegas, NV
The long awaited debut release from Gravethorn is here! Blackened Death Metal one-man Band from Las Vegas, NV, with guest appearances from various lead guitarists nationwide as indicated. Lyrical themes include Occult, Necromancy, Paganism, Rebellion, Uprising, Magick, Nature, War, Battle, etc. 
Gravethorn are a 3-piece American Blackened Death Metal band from Las Vegas, NV, USA. The band formed in 2021 as a solo project of Krystof before evolving into a 3 piece.  The band currently consists of Krystof on Vocals, Bob Hill on Drums, and Robert Emerson on guitar, who met on a quest to play extreme music in a multi-dimensional setting for beings both living and dead.  Their sound has been compared to Behemoth,, Belphegor, Amon Amarth, Immortal, and others. . Their unique brand of entertainment fuses Drums mistaken for the wrath of angry Gods and Soul scraping guitar work with Ferocious vocals that call upon past ancestral spirits and send their audience on a Spiritual journey beyond their minds comprehension only to return with Berserker-like traits that will make one want to conquer all foes and adversaries. 
Now hailed as An emerging force in the realm of Blackened Death Metal, Gravethorn has nearly sold out of its first batch of cds in less than a month and have had an explosive response especially in the UK, Germany, Sweden and Chile.
Check them out on YouTube and subscribe!
Follow the band on Spotify and add them to your playlists!
Support direct on Bandcamp!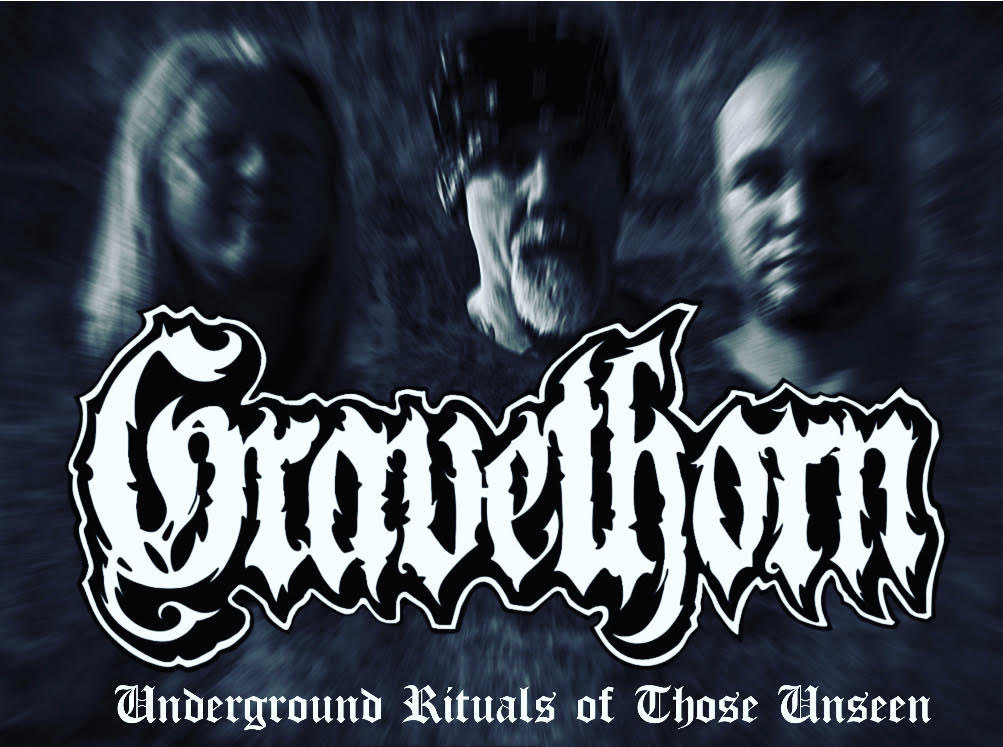 Follow the band at these links:
https://www.instagram.com/gravethorn_official/
https://www.facebook.com/profile.php?id=100078908172384&mibextid=LQQJ4d
https://gravethorn.bandcamp.com/album/underground-rituals-of-those-unseen
https://open.spotify.com/album/70Ob7GvfJ72ssqx2PDIeHC
https://www.pandora.com/artist/gravethorn/ARln2fffXbqhl3V
https://www.youtube.com/channel/UCEbLCU0tzV5Udlj4TMdm2Kw