DEAD POLLYS - Truth of Tomorrow - reviewed By fullmetalmayhem ! Check it out here at this link: https://fullmetalmayhem.org/2023/07/25/dead-pollys-mit-truth-of-tomorrow/
Band name and album title: Dead Pollys with Truth of Tomorrow
Genre: Punk
Release date and label: The album was released on June 23, 2023 via Too Loud Records.
Other releases by the band: It's probably their third album. There are also three singles.
How I got to know the band: I don't know how punk found its way to Metal Devastation Radio, but if it gets to me then it will be discussed.
What do I think of the record: Here you get everything you (i.e. I) expect from punk, a thumping bass, simple, driving drums, simple but effective guitars and dirty vocals. The Swedes are definitely old-school, but they don't sound dusty at all. They managed to polish up the typical punk sound a bit, or rather sandblast it, because nothing is polished here, but it sounds really strong.
GIMME GOOD NEWS sounds really strong. Something dark, nice and heavy and angry, but also resigned. What else can I say except that the track is now rotating in my list too.
MY NAME IS WORRY takes everything you'd expect from old punk and puts it together into a really good song. Here the Swedes sound really pissed off and yet it puts you in a good mood like only punk can.
Conclusion: If you want to take a trip into punk, you can use the Dead Pollys as your travel guide. The album is really good, so just give it a listen: fullmetalmayhem  

Release Date: 23 June 2023
FFO: 999, Kottgrottorna, Troublemakers
Location: Sweden
Dead Pollys is a swedish act of vintage punk by vintage punkers. It started in 2011 in Stockholm Sweden by Nizze (formerly Sighstens Grannar & Mansic) who is the singer (maker of noise). After a few years Juba (formerly Sir Reg) jumped in on bass. During 2022 Martin (De Lyckliga Kompisarna, formerly Sighstens Grannar) started beating the drums and Clabbe (formerly Mansic) was taking over the lead guitar.
Dead Pollys toured with Down By Law in the US 2015 and The Vibrators in Sweden 2019. In 2022 they opened for 999 in London and for 2023 they made a Swedish tour together.
The album is already out and it's considered "One of the best records this year!"
Check them out on YouTube!
Follow them on Spotify and add them to your playlists!
Support the band on Bandcamp!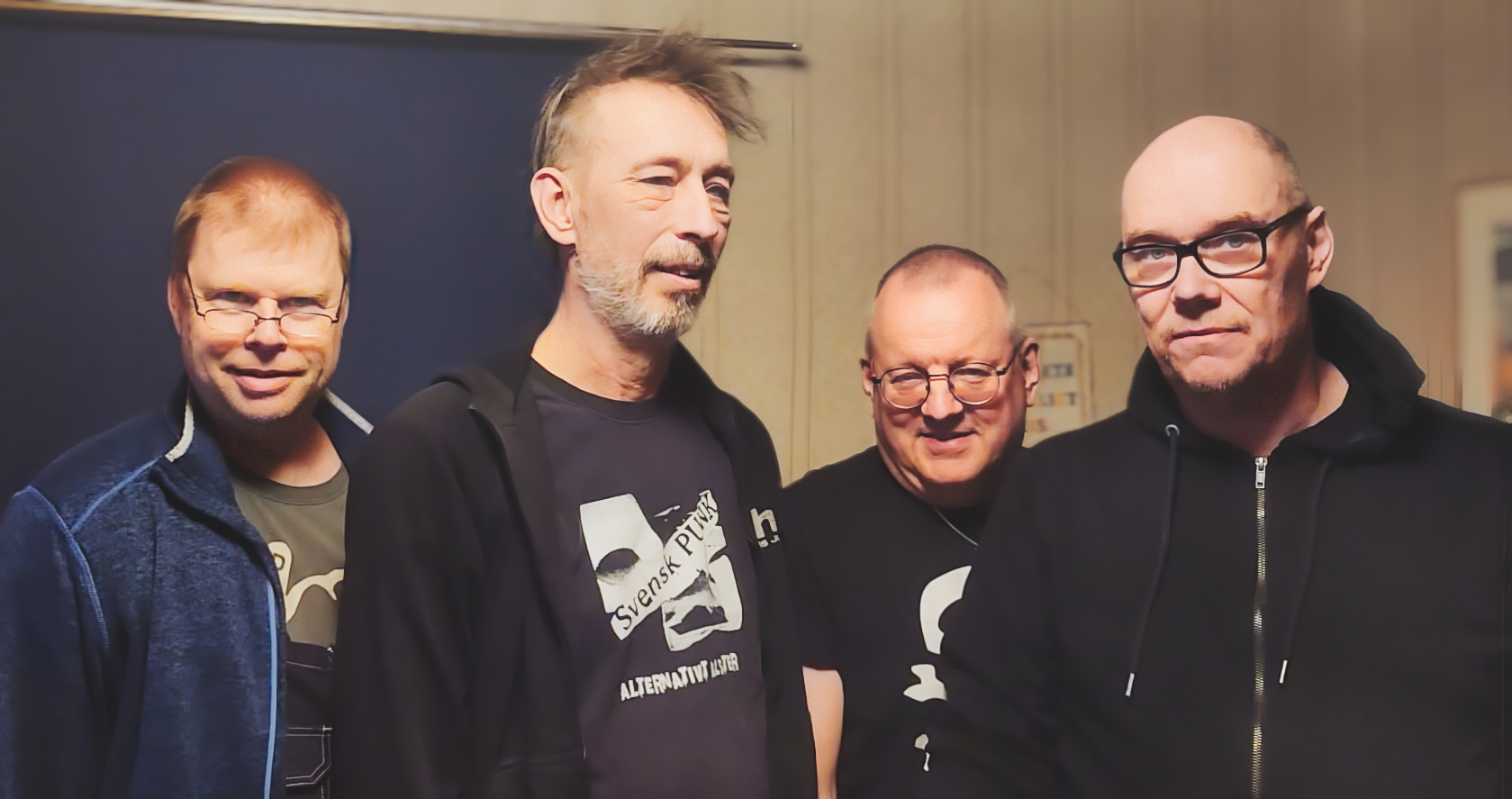 Follow the band at these links:
https://www.facebook.com/deadpollys
https://www.youtube.com/@DeadPollys
https://tooloudrecords.bandcamp.com/album/truth-of-tomorrow
https://music.tooloudrecords.com/truthoftomorrow
https://www.deadpollys.com/