Press Release: The Rogue Bunnies and Kryptochik (Crypto Magazine) To Auction The First Extreme Metal Music Video NFT To "Stop kids from dying of cancer and stuff…":
American Metal Hellion Marshall Beck has agreed to have his first NFT minted and auctioned for charity at The Rogue Bunnies FIRST massive upcoming celebration on September, 14 th 2023 at The Westgate casino in Las Vegas.   The Marshall Beck & The Totally Tough Guys "Do You Even Lift, Bro?" NFT will be the first NFT the artist and band has ever produced in the Web 3/Blockchain space which makes him and the band the first world re-known Underground and Extreme Metal artist to have their artwork, music, and clips from their music video turned into an NFT and sold to such an otherwise Mainstream and Pop-culture related audience.  
Marshall Beck was approached by an allied friend of the Rogue Bunnies, Kryptochik (Crypto Magazine), and asked if he would be willing to contribute to the cause of The Giving Block for this event.  For this Rogue Bunnies event and NFT Auction, The Giving Block is focusing their efforts and charitable donations towards children with cancer.  Marshall Beck agreed to donate the band's image, music, and clips from the "Do You Even Lift, Bro?" music video to "assist in stopping some kids from dying of cancer or something…"- according to his Instagram post on the matter.
  About The Rogue Bunnies: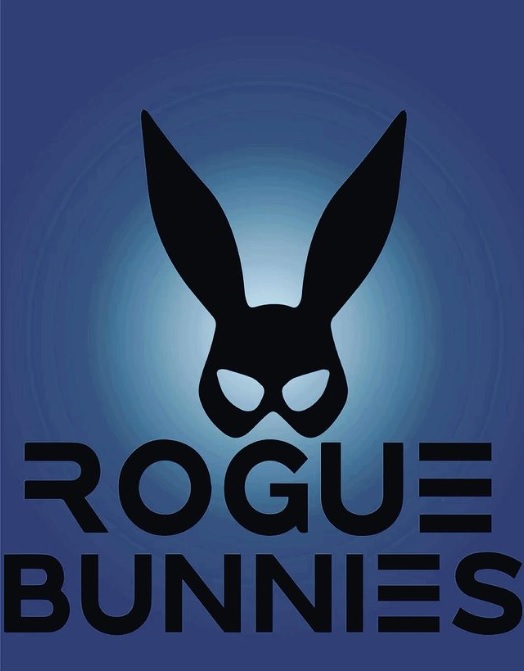 The Rogue Bunnies, is a women-led web3 project from over 100 former Playboy Playmates that have gone "rogue". Artist, founder and playmate, Victoria Fuller, Miss January 1996, launched The Rogue Bunnies in 2021 to reunite the exclusive sorority of Playboy Playmates and to build a new community of loyal fans, collectors, and web3 enthusiasts with a new level of access to the former Playmates without nudity or adult content. 
"The Rogue Bunnies have the most beautiful women on the blockchain and while all the women in the project have obviously posed nude as a Playmate, we wanted to create something different that celebrated these gorgeous women as entrepreneurs, business professionals, authors and moms to make genuine connections with the community without the….."
-Victoria Fuller
Statement from Marshall Beck:
"I was approached by my Telegram pen pal Kryptochik (Crypto Magazine) with this opportunity not originally knowing the details of the party, The Rogue Bunnies, or how massive this was overall… However, after finding out the full details of the opportunity, I'm very much looking forward to working with her and The Rogue Bunnies while also assisting to possibly expand the lifespan of some kids… I'd be an absolute retard to have turned this down for multiple reasons.  I am nobody's White Knight and I might be renowned as a mean, ruthless, calloused, unapologetic, and black-hearted asshole by countless Americans and worldwide… But, I have a massive soft spot for protecting, defending, and helping kids.  They ARE The Future and they ALL deserve a full, happy, and healthy life to do with as they please… someday.
Also, to further quote Victoria from our conversation about it all "Playmates and Heavy Metal/Hard Rockers belong TOGETHER…!".  Personally, I could not agree more… We Shall See what comes of this all."
-Marshall Beck.
Final Thoughts: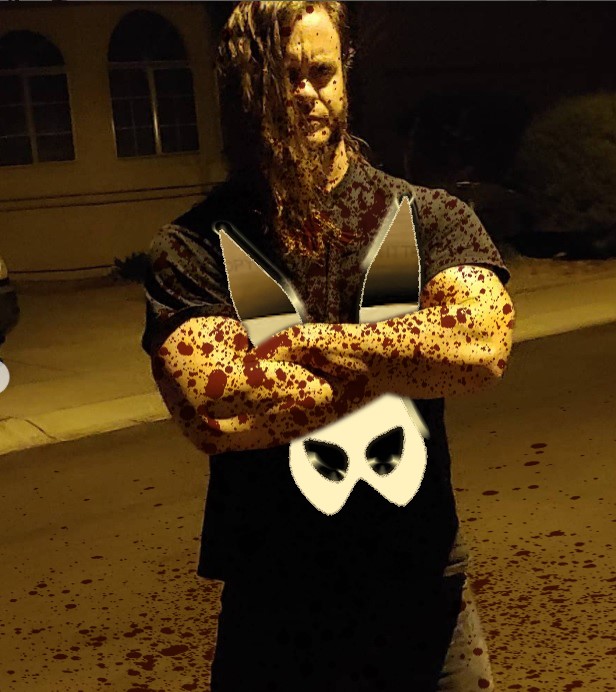 It is interesting that The Rogue Bunnies are working so closely with Marshall Beck.  Re-posts of his have even been streaming steadily from the companies Instagram stories for over the past week.  It's no secret that Beck oddly and mysteriously has a profound amount of influence on practically dozens of the most powerful political and pop-culture princesses of America as their passive aggressive tissy-fits towards him rage frequently all over their Instagrams.  Most notably is the odd positive and negative influence he has had on many of America's most powerful Political millennial women.  Maybe Beck and The Rogue Bunnies have formed some sort of secret alliance they've yet to publicize?  
Regardless, it is hilarious to see this modern-day Charles Manson looking figure working directly with Hugh Hefner's lineage of beautiful, ambitious, courageous, and controversial women.  To paraphrase Beck "We Shall See" what the future holds for this Rogue Bunnies/Playmate and Marshall Beck alliance.  It's just difficult to picture or understand the Playmates working so closely with a man that looks like he might smell exactly like the Crypt Keeper.  But, given the world in general the past several years, is there really anything shocking anymore…? Honestly. 
More info here at this link: