NIGHTWÖLFF - Riding The Night - Reviewed By Metal Digest ! Check it out here at this link: https://metal-digest.com/2023/03/02/nightwolff-riding-the-night/
       The trad metal which is pouring out of North America at the moment is arguably heavy metal's best kept secret. This is proper heavy metal delivered in a way where no one has told the bands that it has gone beyond 1984. One such band are Nightwölff, yes, an umlaut and two f's, don't argue, just accept that its metal as fuck, have released their debut album 'Riding the Night'.
                What the listener gets here with 'Riding the Night' is Nightwölff reaching back into the past with an album which would easily dupe the listening into believing that this was released in the early 80's with its vintage sound and production. This means that those already accustomed to that trad metal sound won't get any surprises here, but Nightwölff know how to craft a song and this means that through tracks such as 'Hell Train', 'On the Hunt' and 'Run With the Pack' show a band with all the prowess of early W.A.S.P., Armored Saint and Metal Church and whilst 'Lonesome Roads' may wander into glam metal territory, it still wouldn't be out of place if played after 'Forever Free' by W.A.S.P.. Furthermore, the cover of 'Night Wolf' by Krokus is pretty fucking good.

If you are the sort of person who cannot get enough of this sound, then 'Riding the Night' will tick all the boxes. It may not be fantastic quality, but it is authentic and when played loud, you know that Nightwölff have delivered a great debut album. Metal Digest
Release Date: 24 February 2023
FFO: WASP, KROKUS, ACCEPT
Location: Oregon, USA
Short Bio: Nightwölff comes from the ashes of an 80's heavy metal tribute act "SnowDragon" that went their separate ways in 2018. All members had some things in common: Traditional Heavy Metal from past and present and whiskey. In 2019 4 members of SnowDragon regrouped and started writing "riffs" in the traditional metal "vain" as a way to keep expressing their musical needs. Two members (Ryan Scott and Graham Bellerby) were mid-twenties and loved all things metal, including the greatest era/style ever, the eighties. The other two bandmates (Edward Weir and Jeff (JD) Scott) were members of various metal bands in the eighties and had longed to recover those glory days. The mix of two different generations of musicians writing straightforward, heavy riff driven metal gave birth to the sound  that is Nightwölff. All band members reside in Oregon and truly enjoy the new traditional metal scene. 
Support the band on Bandcamp!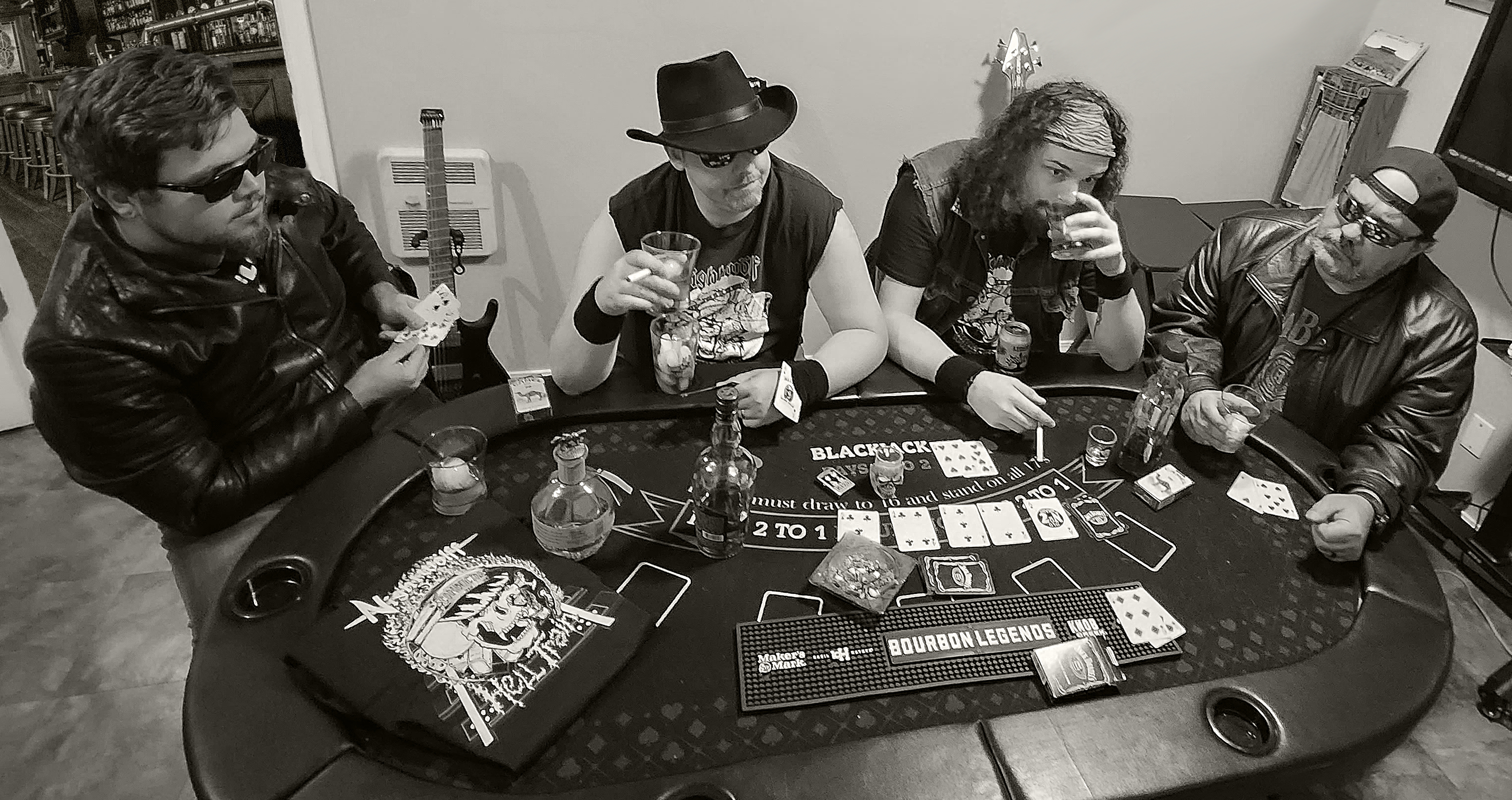 Follow the band here at these links:
Facebook: https://www.facebook.com/witchesbrewthrashes
Instagram: witchesbrewthrashes
Facebook: https://www.facebook.com/nightwolffrocks
Instagram: nightwolff_rocks
Bandcamp: https://witchesbrewthrashes.bandcamp.com/music
Bandcamp: https://nightwolffpnw.bandcamp.com/music