New Promo: Cadaverette - We Are Everything But​.​.​.​not anything - (Shoegazy/Noise Hardcore) Barely Alive Records
Release Date: November 28, 2022
FFO: Converge, The Dreaming Era Kate Bush, Deftones
Location: Portland, Maine
Hailed as an "unspeakably heavy quartet (SPACE GALLERY)" Maine band Cadaverette has built a reputation based on the sheer power of their live sets throughout New England since 2016. Cadaverette's sound is blend of technical, controlled chaos and tension with atmospheric melodic groove. Guitarist Logan Abbey's punishing, heavy mixture of punk,noise,and even jazz influenced guitar provides the base from which singer August West springs a medley of ethereal vocals and demonic roars. Recent additions and veteran Maine musicians Ian Riley (bass) and Dan Capaldi (drums) form a tight undergirding rhythm section. Their third full length release, "We are Everything but… Not Anything", produced by drummer Dan Capaldi, mixed by Kurt Ballou of GodCity Studios, and mastered at Gateway Studios is set to be released in fall of 2022. 
Check out this video!
Follow them on Spotify and add them to your playlists!
Support them on Bandcamp!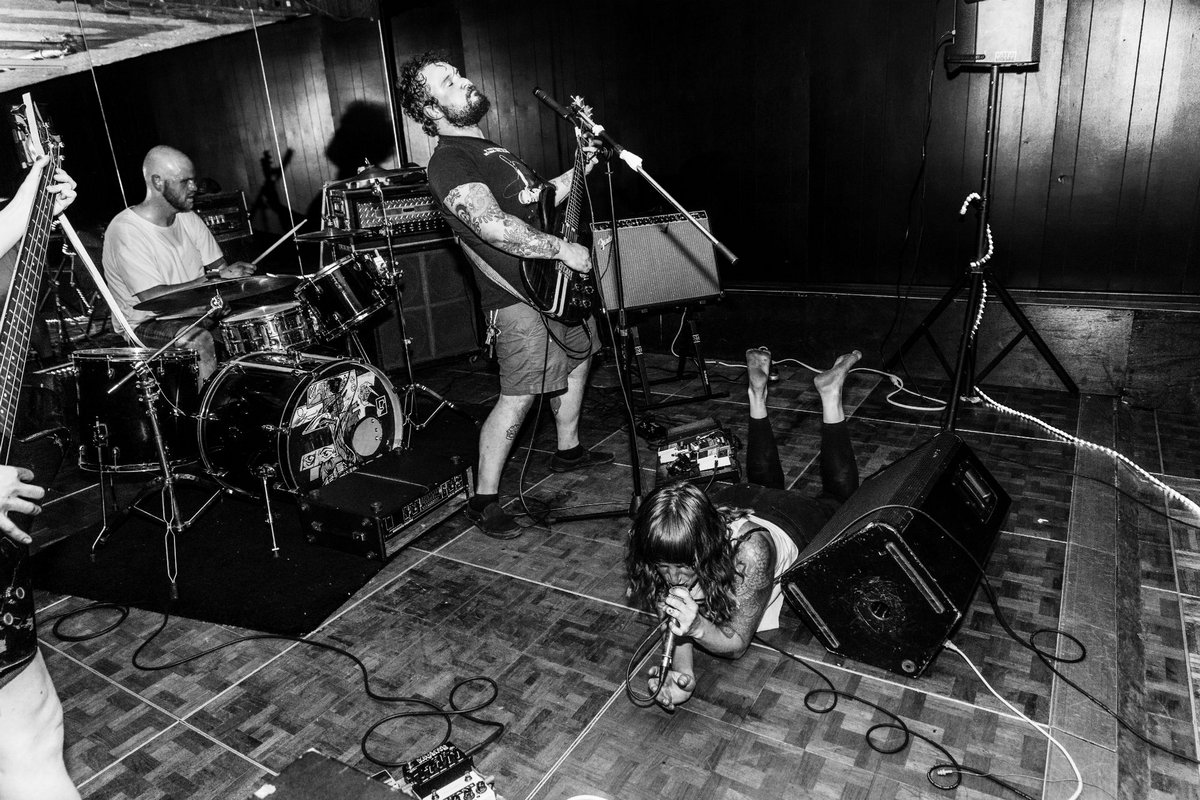 Follow the band at these links:
https://linktr.ee/cadaverette
https://cadaverette.bandcamp.com/album/we-are-everything-but-not-anything
https://barelyaliverecords.com/