We have another band announcement!! We are beyond excited to have Tombstone Blue play the Tennessee Metal Devastation Music Fest !!! Tombstone Blue hails from Georgia, and they will be bringing southern groove metal to Jackson, TN in October!! They have opened for bands such as Baroness, Drowning Pool, Kataklysm, INCITE_Heavymetal, Soulfly, Exhorder, and Exodus . In 2023, they are working on their third full-length album, and we know you all are going to love them!!! Check out their music videos below, as well as a link to our fest Spotify playlist, which they have been added to!! Also, don't forget to get your tickets asap so you don't miss out on the early bird sale price!!
Get tickets here at this link: https://www.eventbrite.com/e/tennessee-metal-devastation-music-fest-2023-tickets-542779246337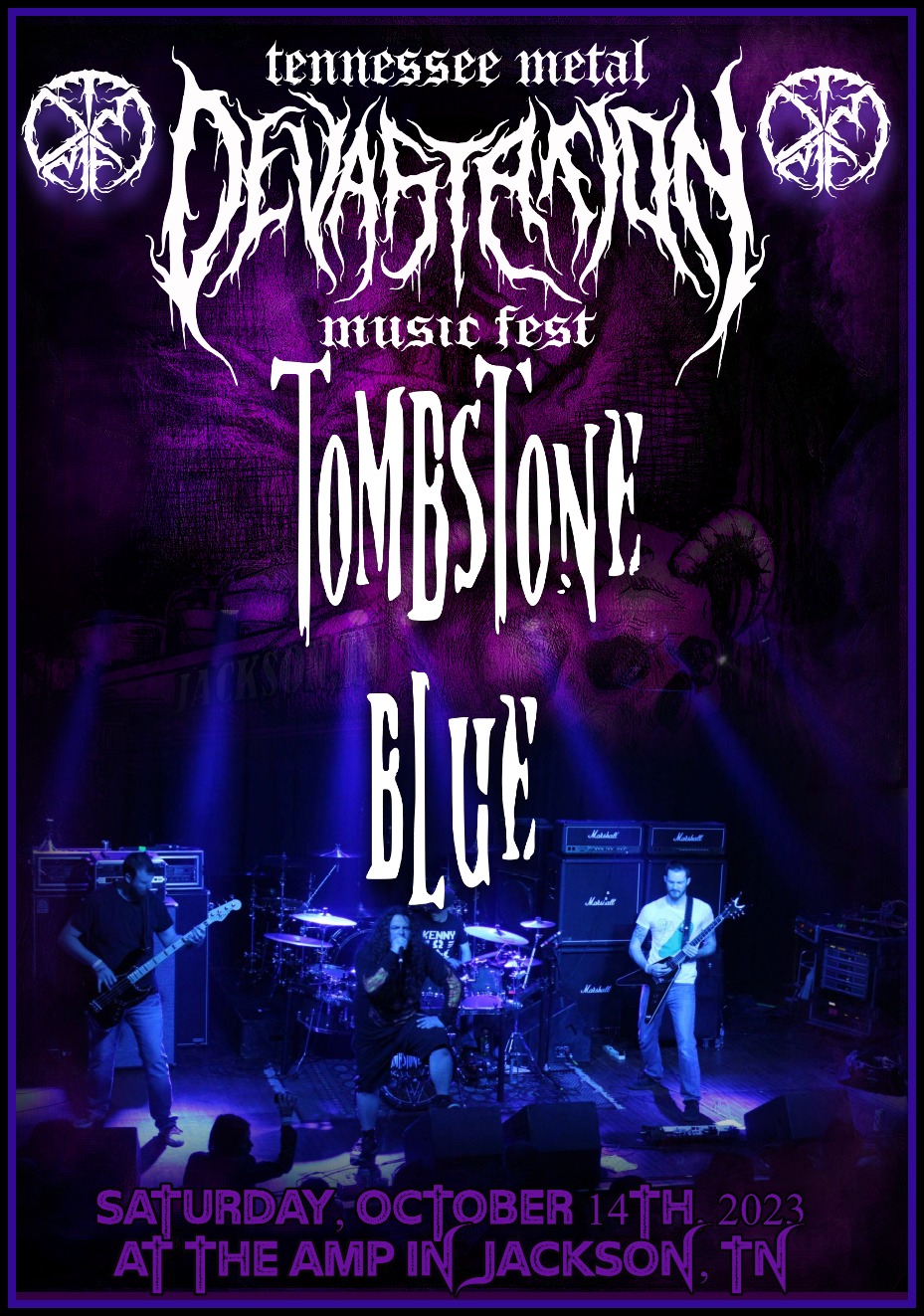 Check out this video!
Follow the band at these links:
https://www.facebook.com/tombstoneblue/
https://tombstoneblue.bandcamp.com/album/something-more-2