Forever Broken Interviewed By Metal Hammer Italy ! Check it out here at this link: http://www.metalhammer.it/interviste/2023/03/25/forever-broken-clash-with-reality/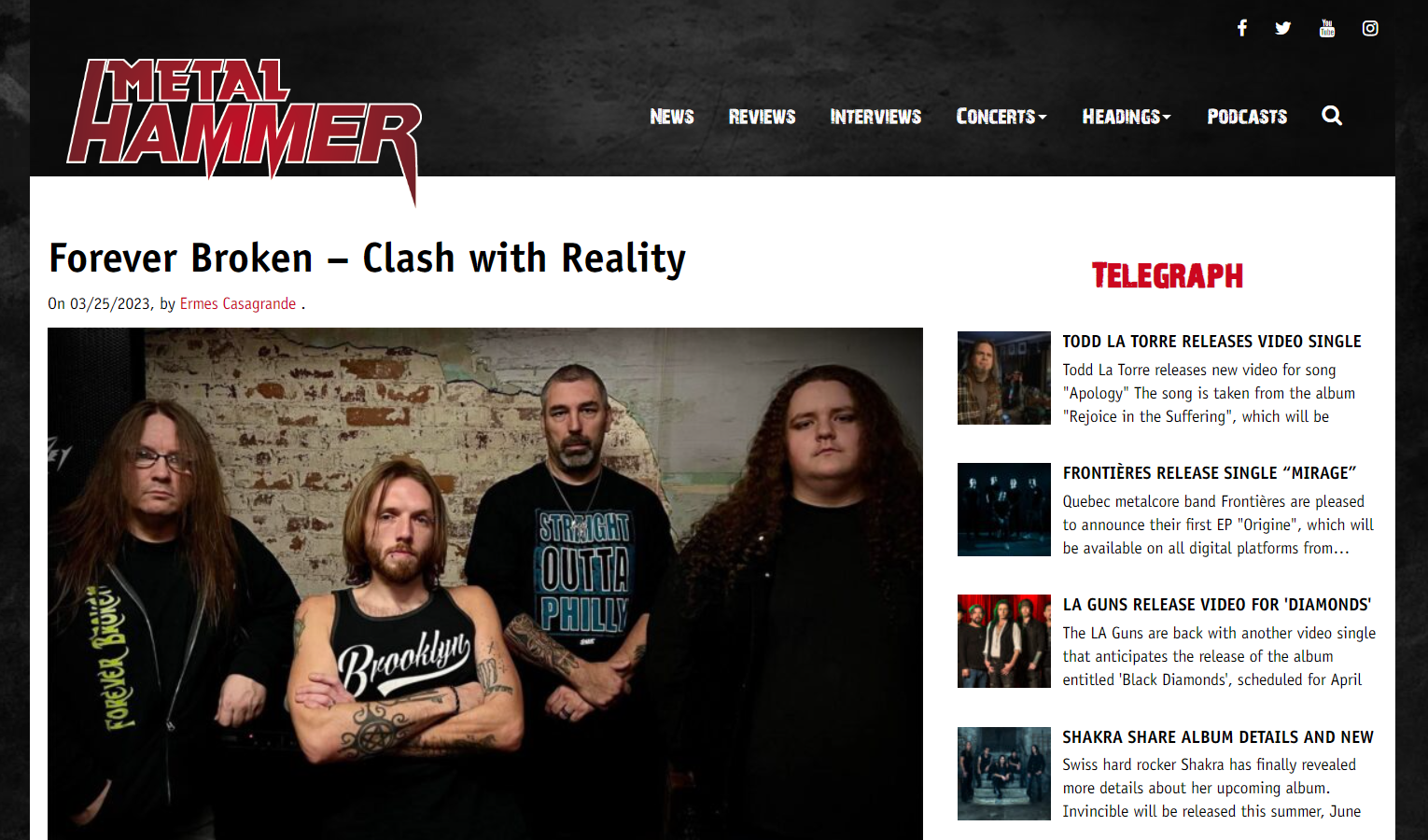 Forever Broken are an interesting emerging band from Gadsden, Alabama, dedicated to an interesting sound mix that has its roots in the most classic metal, the one that, to be clear, starts from Black Sabbath up to Pantera. The band consists of vocalist Brennon Miller, guitarist Michael Miller, bassist Scott Wright and drummer Craig Owen. The band recently made its debut on the record market with an EP of the same name, a good opportunity to have a chat with guitarist Michael Miller. Can you tell us how Forever Broken was born?
"(Michael Miller) Forever Broken was born out of a bunch of kids tired of the usual covers scene. We wanted to play and write music that we liked. Music that you could feel, that you could move and that still had the balls."
You had to present your music to those who don't know you yet, what terms would you use?
"We just feel metal. We have so many different influences that it's hard to pin down just one. From doom, to groove, to thrash, to NWOBHM, to black metal, we like it all. We try to add a little bit of each of them, because that's what we like to hear and play".

What were your main influences, musically but not only, that you think marked the birth of Forever Broken?
"We are very influenced, as a collective, by music with power and feeling. We really like Pantera, Corrosion of Conformity, Black Sabbath and bands like that because of the swagger and power that the music has. That said, we love the melodic content of bands like Judas Priest, Iron Maiden, Crimson Glory, Metal Church and other bands in the same genre. If we also include Iced Earth and Nevermore, we only have some of our influences. We wanted to unite all these influences and their feelings without becoming a caricature of any of them".

What are the emotions behind the music of Forever Broken?
"There is no particular emotion that fuels the whole project. Music is played and written as an extreme of every emotion we feel. Whatever mood the music brings out is what we pour into lyrics and performance. Extreme passion in every aspect is what drives our music".

What were the goals you set yourself when you started working on the new album?
"Technically it's a huge step forward, away from the old stoner groove and more towards the thrash metal groove. The album has moments of bluesy bravado mixed with killer riffage. We add a few melodic lines here and there with a diverse range of vocal styles and this is where we fall short. The goals, I think we can all agree, are to bring in new crowds and new places to play. This, together with the possible interest of a record label, would allow us to be heard by as many people as possible".

How long did it take to write and record the album?
"It didn't take long to write the original songs for the EP. The riffs came in bunches from Scott, then were passed on to the rest of the band to build on. I honestly don't know how long it took. Even putting it all together, until the EP was as it is, was not a long process. We took it all, made it our own (individually) and that was it. The part that cost us the most time was building a lineup that was trustworthy and willing to put the time into it and move forward. The final product far exceeded our expectations, to be honest. Hearing the songs we've been working on grow, from their infancy to the finished product, has been very rewarding. It was worth the time and effort"

How was 'Forever Broken' received by the metal community? 
"It's been great so far. Slowly, but big time. We are building our fan base one person at a time. That said, our fan base is very loyal. They come to shows, buy music, share it. Is fantastic. We appreciate every single person and everything they do for us. So far, to our ears and eyes, nothing but good has been said. Very very good".

Is there any of your songs that you are particularly attached to and why?
"'A Flame Still Burns' is our favorite both musically and lyrically. The blending of Scott's riffs and Brennon's lyrics and vocals struck us as we've always lived and breathed metal. It's honestly all we know. Another favorite song is 'Six Feet Down'. This is a dig at someone who is not so near and dear to our hearts."
What is the most valuable thing you learned while writing, recording and releasing the album?
"Honestly, don't try to be one thing or another. Let it flow and be what it is. If you try to be what you are not, it sounds forced and it's not worth it. You won't be able to please everyone, so please yourself. Others will perceive this reality and become attached to it."

Do you think that the pandemic has somehow affected your way of making and experiencing music?
"The pandemic has damaged the live scene with the lack of support for live music. Apart from the severe lack of shows for a while, not much has changed for us. It gave everything that underground vibe like when Metallica was starting out. Quality music with a gritty naughty vibe to enjoy it in. As for everything else, it made us miss live music and made us want to play more and attend more shows."

Speaking of shows, can you tell us about your experience at the Tennessee Metal Devastation Music Festival?
"It was the best moment of our career so far! Everything was great! The bands, the fans, the event staff, the vendors… everything was amazing. It was all amazing. There were great vibes throughout the event and after. There hasn't been a bad person in the group. Hopefully the festival will grow to the size of some of the European festivals. At least up to size or better at ProgPower in Atlanta. We really need more music outlets like this."

Do you think there is a future for old school underground metal bands in the present?
"We really hope so! That's where we like it. It was great to witness the 80's metal underground. It's something that's always exciting and should always be there. We prefer this to how commercial everything has become. Metal belongs to the underground and thrives in the underground. Is there really a way to eliminate the metal underground? We don't believe it's possible."

What do you think of the metal scene in your area?
"Frankly, there's not much to talk about. A handful of good hard working bands, very few venues and a handful of hardcore fans. Not much, but let's hope that changes. This does not detract from the above! We appreciate every single person featured in our micro-scene"
Release Date: September 5, 2022 
FFO: Black Sabbath, Pantera, Judas Priest
Location: Gadsden, Alabama
Forever Broken is an eclectic mix of musicians currently from the Gadsden Alabama area. The Band is comprised of Brennon Miller's screaming vocals, Michael Miller's shredding guitar work, Scott Wright's thunderous bass and Craig Owen's pounding drums. Forever Broken recently ripped it apart on stage at the Tennessee Metal Devastation Music Festival 2022, proving themselves a major force to be reckoned with!
Check out this video!
Follow them on Spotify!
Add them to your collection on Bandcamp!
Also available on Apple!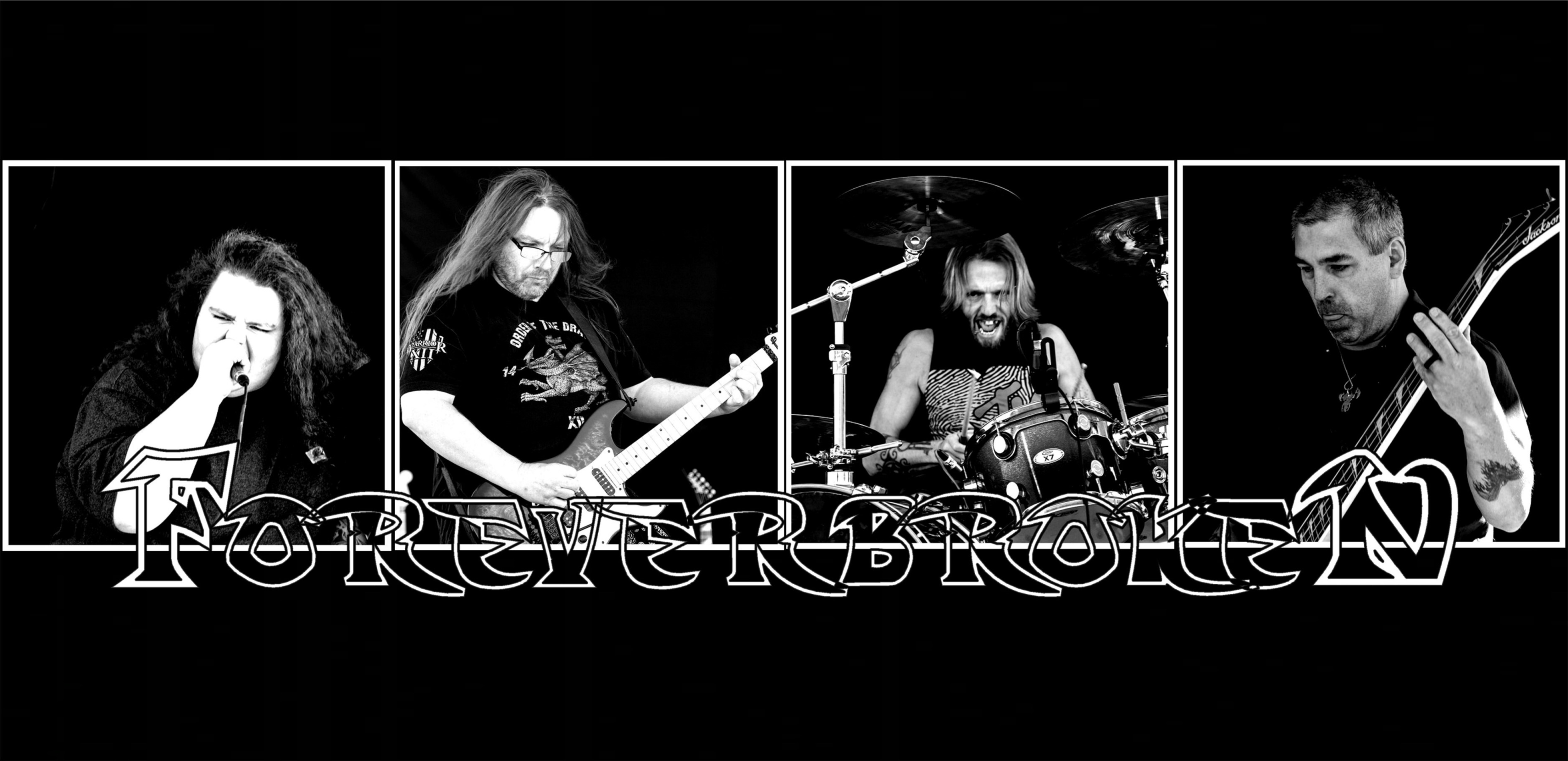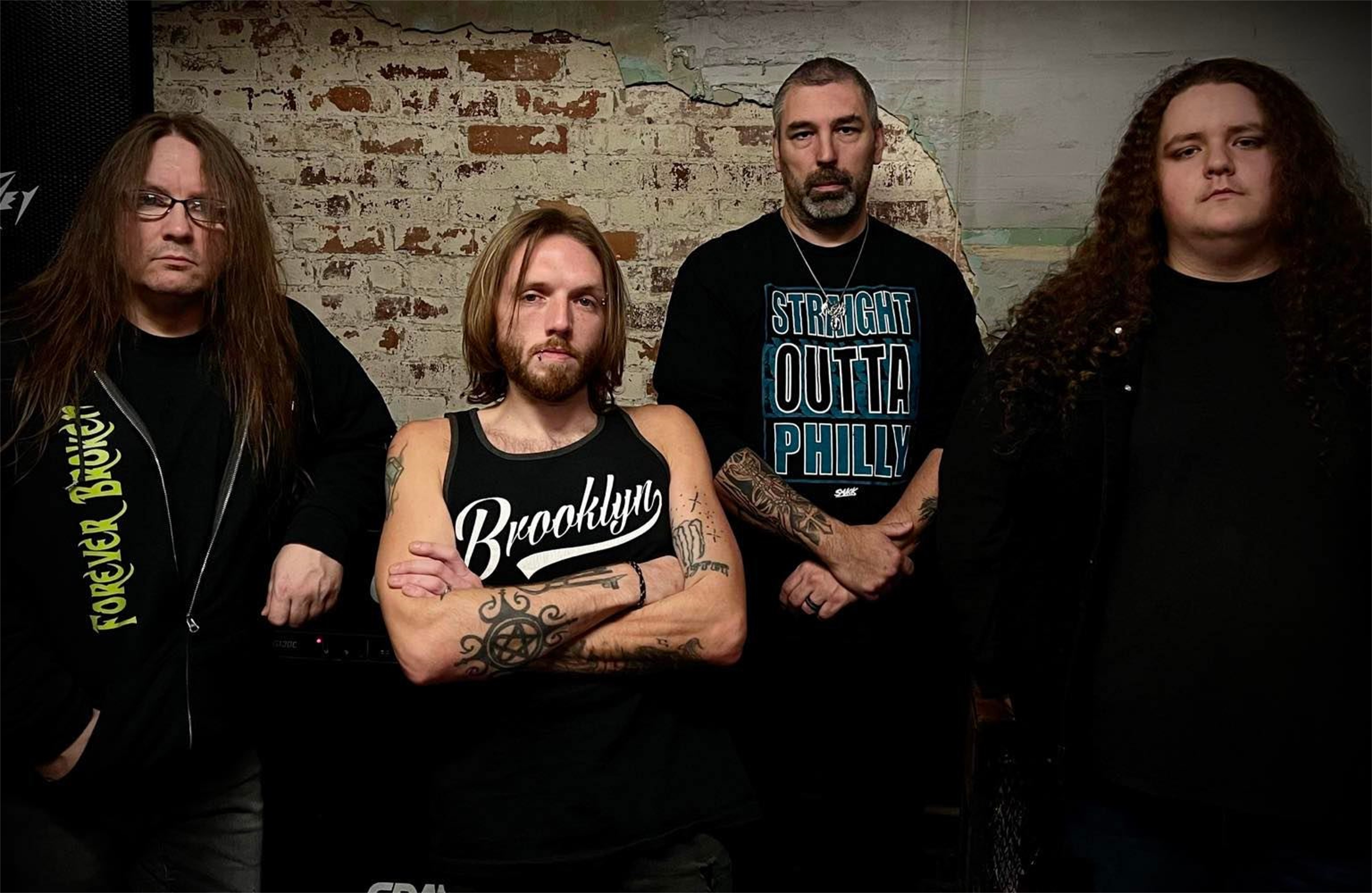 Follow the band at these links:
https://www.facebook.com/ForeverBroken2016/
https://foreverbroken1.bandcamp.com/album/forever-broken-2
https://music.apple.com/us/album/forever-broken-ep/1643186527
https://www.reverbnation.com/foreverbroken2
https://open.spotify.com/album/0FHTCMfXeZJ8MuU073CIJE
https://epkbuilder.com/epks/foreverbroken