Primaterra - Devolution - Reviewed By Powerplay Rock & Metal Magazine ! Check it out here at this link: https://powerplaymagazine.co.uk/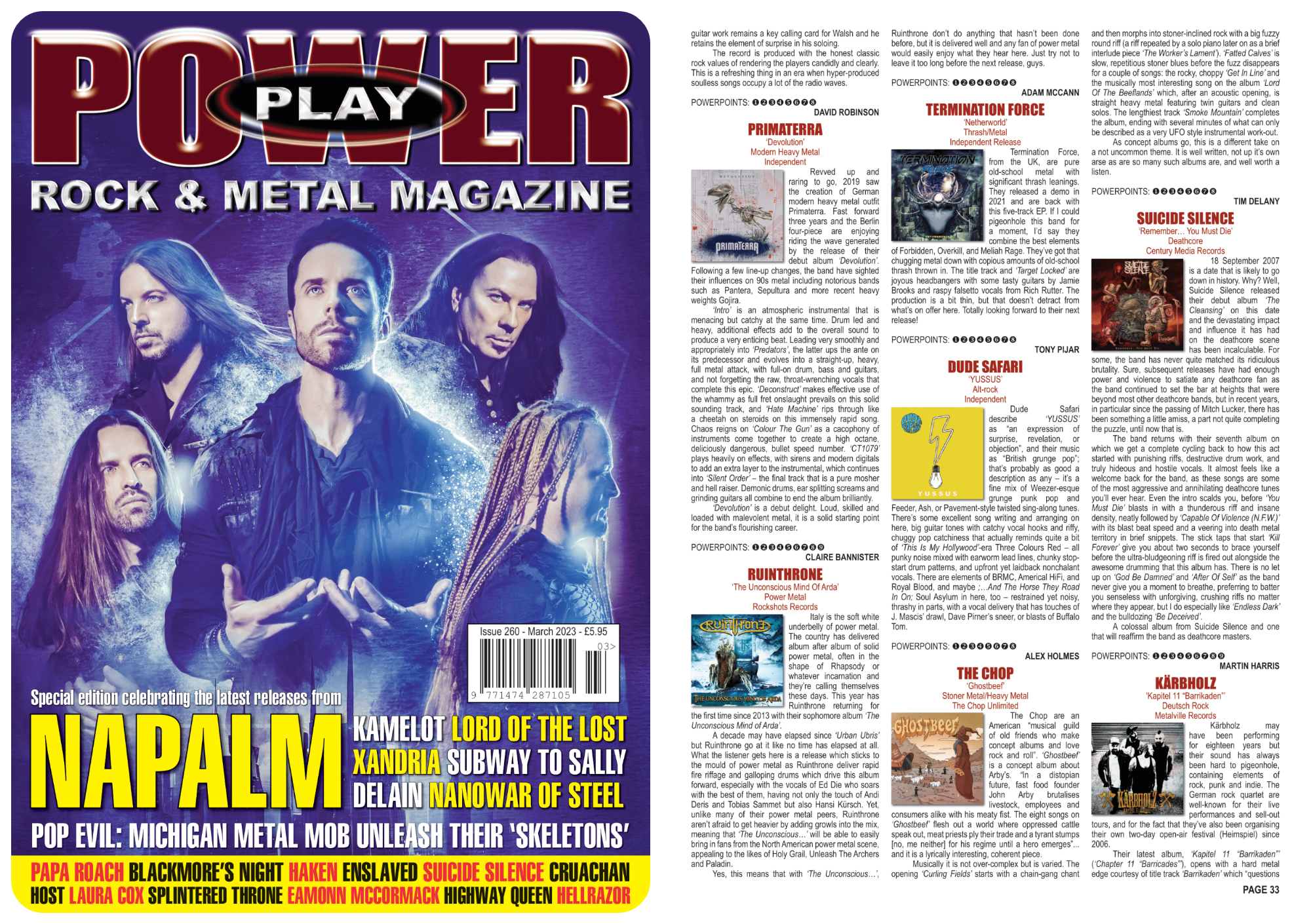 Release Date: September 7th, 2022 

FFO: Pantera, Sepultura, Gojira, Devin Townsend
Location: Berlin, Germany 
Short Bio: Primaterra is a metal band, based in Berlin, Germany whose roots are heavily embedded in 90s metal with modern twists. Started in 2019, after a few lineup changes the band went to record its debut album Devolution. Mixed by Chris Edrich (The Ocean, Leprous) the album is due to be released in 2022.
Check out this video!
Follow on Spotify!
Also available on Apple!
Support on Bandcamp!
Follow the band at these links:
https://linktr.ee/primaterra
https://primaterra.bandcamp.com/album/devolution
https://www.facebook.com/PrimaterraBand
https://www.instagram.com/primaterra.band/