Marks of Gray - Make Your Mark - Featured In Decibel Magazine Spot! Check it out here at this link: https://store.decibelmagazine.com/collections/back-issues/products/april-2023-222
<img src="https://metaldevastationradio.com/upimg/image/upimg_file/6252/original" alt="Decibel #222.png" title="Decibel #222.png" style="width: 100%; margin: 0px;" border="0">
Release Date: June 10th, 2022
FFO: Pantera, Slipknot, Killswitch Engage
Location: Rockford, IL
Short Bio: Hailing from Rockford IL, we are a modern metal band who brings together our experience and influences to deliver a unique style. Bringing 100% passion and drive to every performance whether live or in the studio.  
Check out these videos!
Follow the band on Spotify and add to your playlists!
Support the band on Bandcamp!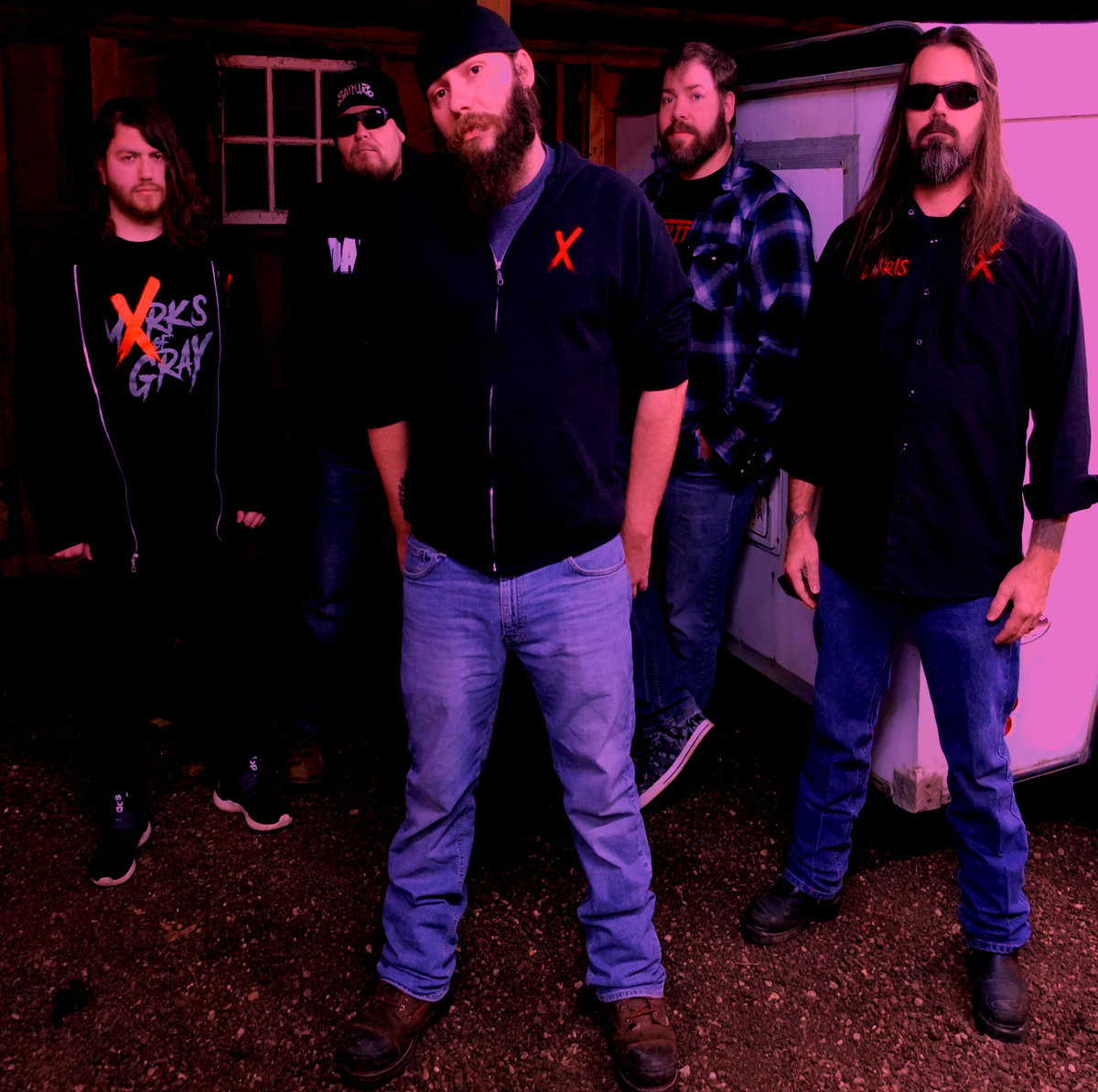 Marks of Gray is:
Kevin James- Vocals
Chris Finifrock- Drums
Johnny Bell- Guitar
Breck Tschosik- Bass Guitar
Joe Beatty- Guitar
Follow the band at these links:
https://www.facebook.com/MarksofGray
https://www.instagram.com/marks_of_gray/
https://marksofgray.hearnow.com/make-your-mark
http://www.youtube.com/channel/UCOSKSahA74osqcOuxUVTi5g
https://marksofgray.hearnow.com/make-your-mark
https://open.spotify.com/artist/405XOMNYfeqMh4Uu9z7and
https://music.apple.com/us/artist/marks-of-gray/1440436069
https://music.amazon.com/artists/B07K3W686L/marks-of-gray
https://pandora.app.link/8apxSIIYgwb
https://deezer.page.link/oe2aF7PnHLZhx8xy8
https://marksofgray.bandcamp.com/releases