A La Carte - Soup Dejour - Reviewed BY vampster ! Check it out here at this link: https://vampster.com/cd-reviews/a-la-carte-soup-dejour-eigenproduktion/
The soup of the day is ready... But what A LA CARTE deliver on their debut album is not that commonplace. The American band from Ohio may be moving along musical paths that seem quite familiar (the MACABRE stew is seasoned with a pinch of CARCASS and ARCHSPIRE ), but it's the subject matter that exudes a certain freshness. Because A LA CARTEIt's not called that for nothing - and their album "Soup Dejour" lives up to the name to a certain extent. Finally, the band dedicates itself to the culinary arts, whereby the term is flexible, as some macabre and morbid preparation methods have also been admitted to the goregrind / death metal menu. And even if you're not 16 years old anymore, you'll catch yourself pulling up the corners of your mouth mischievously at the (juvenile) lyrics.
You should treat yourself to a spoonful of the "Soup Dejour".
From a technical point of view, a lot is offered in places. Above all, the drumming is impressive ("Molten Melted Face Cake," "Aborted Eggs Benedict"), while the guitar playing is striking because of the deliberately progressive-dissonant style of playing. There is also growling and here the nagging tempo sometimes reminds of ARCHSPIRE . In addition, there are a number of samples, successful bass scales and now and then also undistorted guitar passages ("Soup Dejour"), which strengthen the close relationship to MACABRE . So all in all an interesting release, which - despite the big reference names - doesn't get under your skin musically (there are a few laxer tracks ("Hymen Drizzled Hotcakes", "Rancid Risotto")), but at least thematically it tastes good. A taste is always worthwhile. - vampster

Release Date - 11/25/22
FFO: Immolation, Impaled, Macabre
Location - Lima, Ohio
A La Carte is a morbid culinary death metal band. Musically composed of death and tech death, with elements of many other genres including thrash/slam/grind/. Lyrics and song titles centered around actual food preparations and dishes, sometimes cooking methods, but ingredients and utensils are whimsically over the top grotesque and disgusting. Their live shows are performed with the same characters displayed thematically and dress in chef and maitre d' outfits. A four-track demo debuted in April of 2020 titled "Tasteless Tastings". Their first full length album "Soup Dejour" releases November 25th, 2022.
Follow them on Spotify!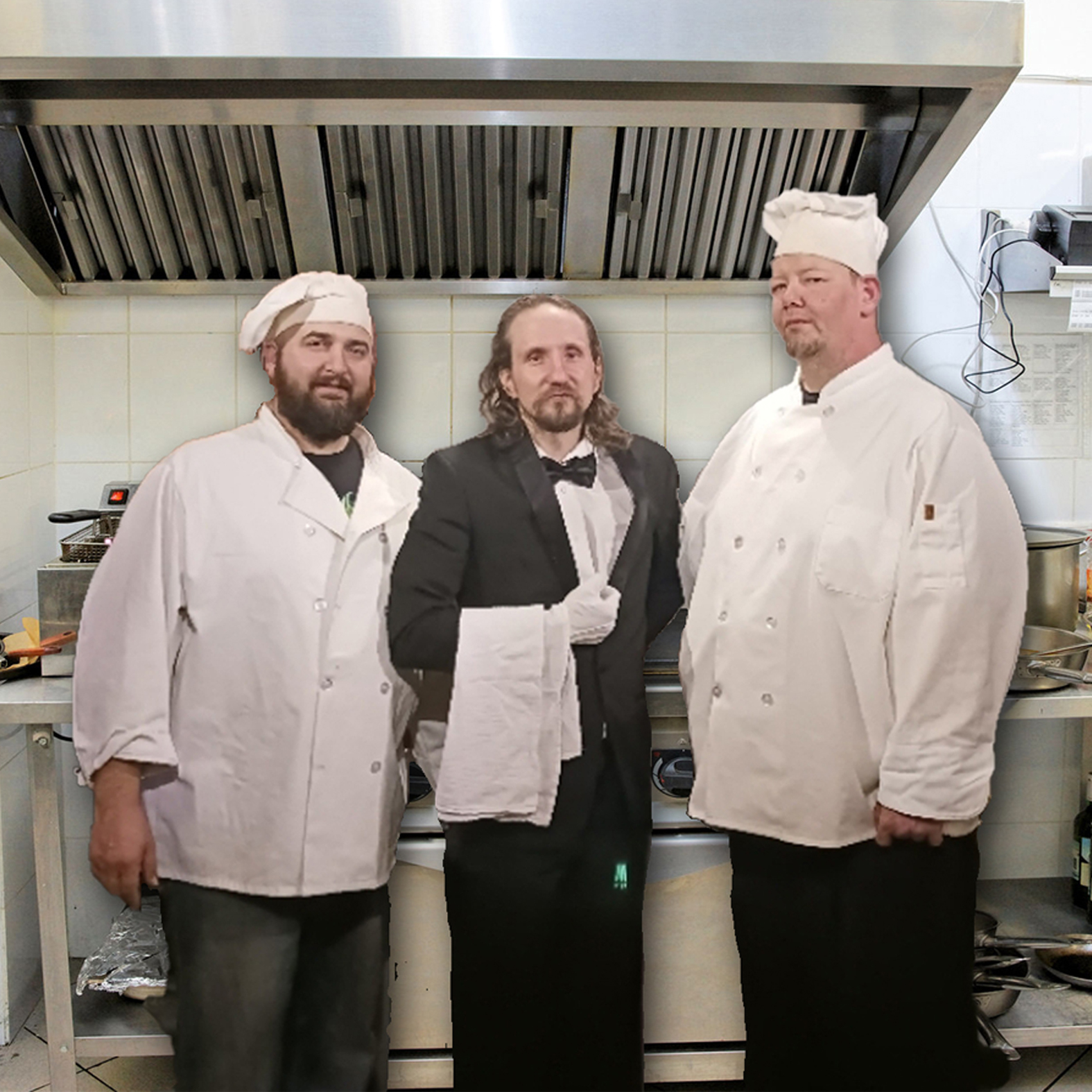 Follow the band at these links:
https://www.instagram.com/music_alacarte/
https://.twitter.com/music_alacarte
https://www.facebook.com/CulinaryMetal
https://youtube.com/channel/UChVfaewsUzuXGmCBEh6JD3w
https://alacarte.bandcamp.com/album/soup-dejour
https://music.apple.com/us/artist/a-la-carte/1534928335