Kharon - Shores Of Acheron - Reviewed By Metal Digest ! Check it out here at this link: https://metal-digest.com/2022/12/22/kharon-shores-of-acheron/
  Some bands exist for a very long, moving and shifting like changelings under different names and monikers until eventually they settle on a name and sound. Although they have been Padox, Potency and Immortal Enemy, before eventually in the early 90's settling on Kharon, the Norwegian black/death metal band have been sporadic in their releases, but this year finally has Kharon releasing their debut album 'Shores of Acheron'.
                Black and death metal combined can be a formidable force when done right, but Kharon have had many years to hone this craft and they certainly are not ready to pay the ferryman just yet. What the listener gets with 'Shores of Acheron' is some grizzly black metal riffage where tremolo picking and blastbeats are traded with the d-beats and devilish vocals which swing between death growls and black metal shrieks when needed to creative a monochrome palette of different shades of greys from to black to white. This means that with these dynamics in their belt, tracks such as 'The War of Dominion', 'The Plagues Returns to the Northlands' and 'Through the Wind' have all the appeal of Dissection and Necrophobic as well as early At the Gates, but also they aren't afraid to touch on the likes of Fjøsnisse, Gravespawn and even Perdition Temple to get their sound across.
                For a debut album, it might fall a little short of the expectation weighing heavy on a band with this much experience under their belt. However, what it does do, it does well and those with a disposition towards black/death metal will enjoy what 'Shores of Acheron' offers. - Metal Digest

Release Date: March 11, 2022
FFO: Necrophobic, Dissection, At The Gates
Location: Norway
Short Bio: Kharon was born in the early nineties Norwegian metal scene in Sarpsborg, playing local gigs and releasing a demo and an EP, before they lay it all to rest and the dust settled… 20 years later Kharon was awakened by the plague and joined forces with Hellstain Productions to lift the old material from the shadows of the past, and lit the flame of new material.
Album is available from www.hellstain.com on digipack CD and gold vinyl in gatefold including the 2021 EP "The Fullmoon Curse" as bonus on red vinyl. Shores of Acheron is an opus of technical and melodic black metal - a product of experienced musicians with roots in the Norwegian 90s scene and representation from artists of Mork, Dauden and Ragnarok. The album constitutes Kharon's journey through more than 20 years of Norwegian metal music history.
Check them out on Spotify and add them to your playlists!
Support the band on Bandcamp!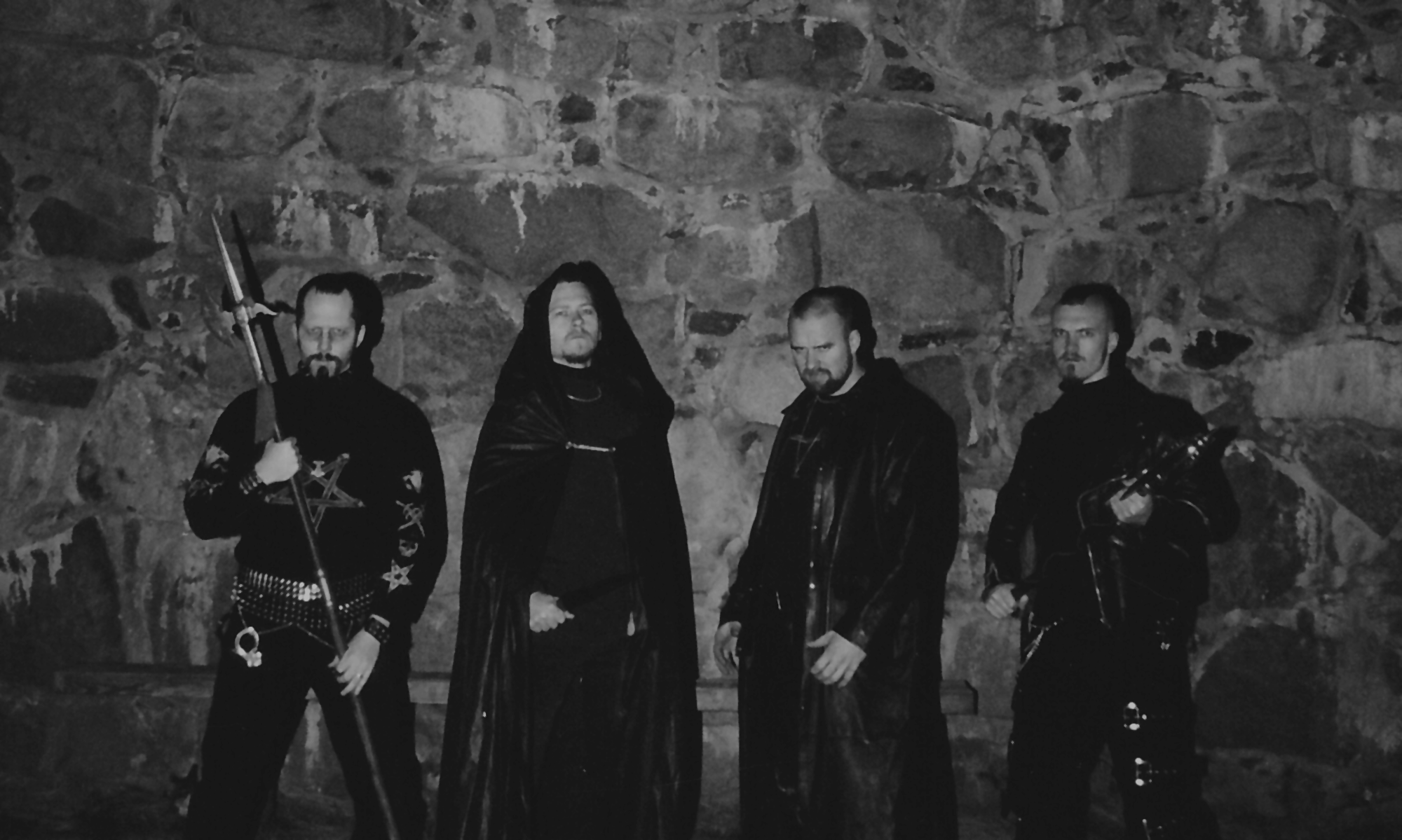 Follow the band at these links:
https://www.facebook.com/Kharonofficial
https://www.instagram.com/kharon_official/
www.kharon.no
https://kharon-norway.bandcamp.com/
https://open.spotify.com/artist/5kSUPnD0E6WQDPSfV1UzC6
Follow the label at these links:
https://hellstainproductions.no/
https://hellstain.com/
https://www.youtube.com/channel/UC9uGQT3VAbjZi5Z38sPDUPg
https://hellstain.bandcamp.com/
https://www.facebook.com/HellstainProductions
https://www.instagram.com/hellstain_productions/