THE RED MOUNTAIN - ALPHA - Featured & Interviewed By Aftershocks TV ! Check it out here at this link:
https://www.cmspn.com/podcast/astv-the-red-mountain-vocalist-dave-frost-drummer-adam-smith/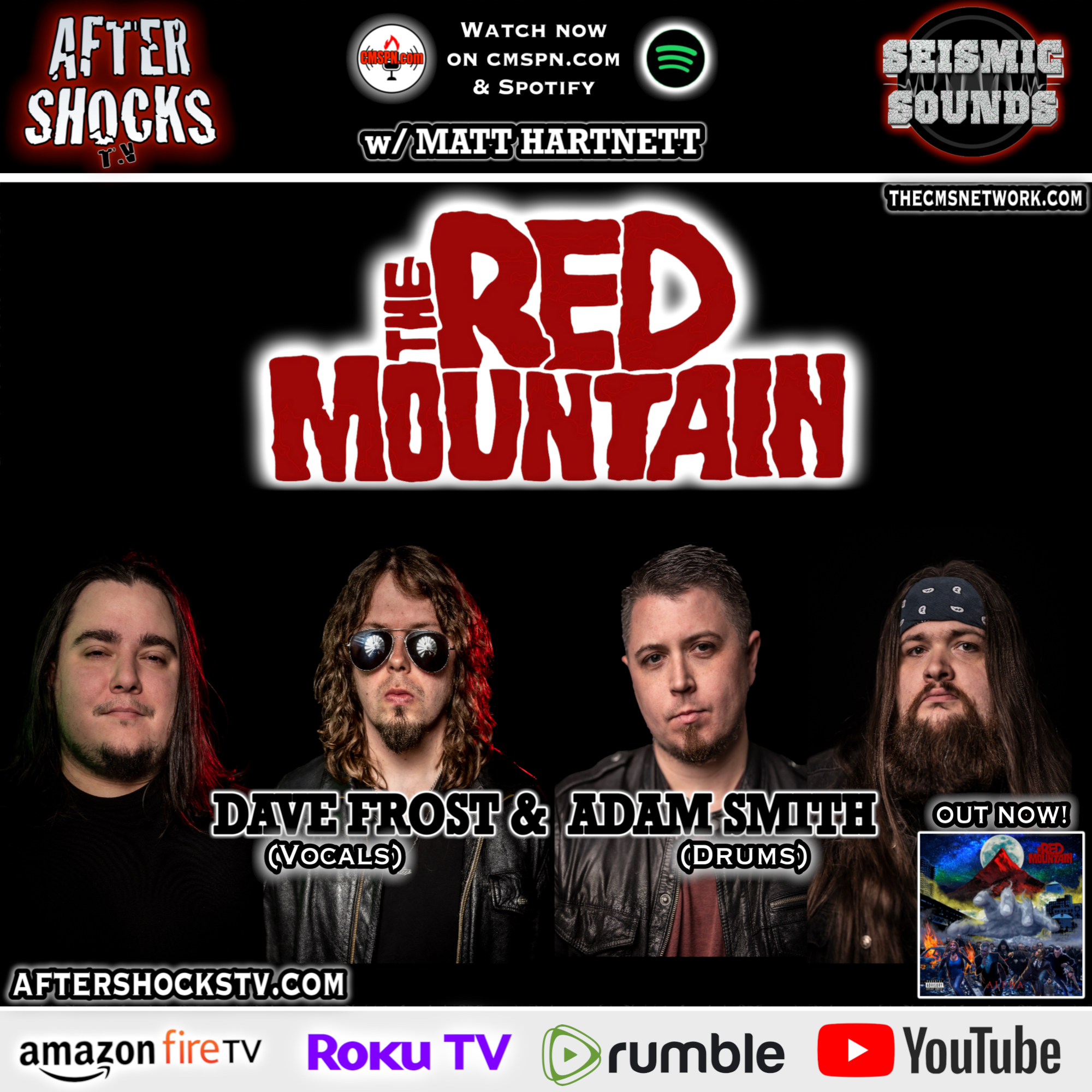 Release Date: 5-28-22
FFO: Pantera, Tool, Acid Bath
Location: Corinth, MS
Short Bio: Formed in a friend's basement in 2015, THE RED MOUNTAIN is a visceral mix of heavy metal, hard rock, and live performance pieces out of northeast Mississippi (Corinth). The band is comprised of Jody "Goph" Holland on guitar, Cody Cromeans on bass, Adam Smith on drums, and Dave Frost on vocals.
Check out this video!
Follow them on Spotify and add to your playlists!
Also available on Apple!

Follow the band at these links:
Social Media Links:
Facebook: https://www.facebook.com/theredmountain
Twitter: https://twitter.com/THEREDMOUNTAIN1
Instagram: https://www.instagram.com/theredmtnxroads/
Reverbnation: https://www.reverbnation.com/theredmountain
Youtube: https://www.youtube.com/channel/UC0TtihbYn-EeoS7TsDiZWgA
Streaming Site Links:
https://open.spotify.com/artist/0Ysu9txzEYJiHcWqcjbmqf
https://music.apple.com/us/album/alpha/1625477814
https://music.amazon.com/artists/B07WDRKL3Y/the-red-mountain
"Alpha" hyperfollow: https://distrokid.com/hyperfollow/theredmountain/alpha