Humaniac - Until The Light Fakes Us - Reviewed in Metallerium ! Check it out here at this link: https://www.metallerium.com/humaniac-until-the-light-fake-us-2022
Metal reaches all corners of the world, Russia is no exception, they are protagonists and antagonists of history, but we do not get stuck in political-social and war issues that hang by a thread these days, and where the music of Humaniac could certainly be a soundtrack. 
On the other hand, in times of globalization, I think we should know more Russian metal bands, Slaughter To Prevail , Arkona and Kalevala come to mind . 
Personally I don't know much about the history of Russian metal, but Humaniac is a great representative, Until The Light Fake Us , it's their third album, these Soviets formed in 2010 are: Kirill Chumachek on drums, Vadim Kotov on bass , effects and programming, Andrey Rybakov on guitar, Artyom Zurnadzhiev , on vocals and Alexey Kotov , on Guitar, Second Voice, Effects and Programming. 
What does Humaniac give us ? total devastation, accompanied by nostalgia that we can hear in the programming of their synthesizers and the melancholy of the piano, the drums are going to disarm in the way that Kirill pummels them , the game of voices, both guttural one more acute than the other , is spot on and the piano midway through the opener Owl, Moloch And Redwood trees , followed by light orchestration that connects with a guitar solo and a crazy ending. Wow this album is going to be amazing! 
Zuckerbrit Firewall , continues to spread madness and crushing riffs left and right, but the instrumental themes like Daath and Randolph Carter , give sound to current post-apocalyptic scenes, we don't need to go to science fiction novels for this pair of themes not to be linked with brutal realities , ...of 42, Childhood and Recursive Survival and its 7 minutes are an oasis that refreshes in the middle of a sea of ​​nothing, and Vulture , does not let us go for a moment, until you almost reach the end, only to squeeze you more with a short melodic line 
The virtuosity in the guitars is not heavy, nor is it pretentious, it will catch you in a good way, you will enjoy the roller coaster hehe of The Semblant Dicotomy , it is impossible not to think of bands like Cynic or Meshuggah and their influence on Humaniac , I like that they do not have Afraid to mix genres, these Russians aren't discovering anything new, but they are a breath of fresh air. 
The last theme is The Fountain And The light it Scorches , the fury and brutality resounds mercilessly, and it ends dryly, it does not leave a shred of hope, not even of an uncertain future, what is more, there is no future. - Metallerium

Release Date: 08/26/2022
FFO: The Faceless, Fleshgod Apocalypse, Shadow of Intent
Location: Moscow, Russia
Press Release about the record:
Humaniac always tried to take the brightest ideas from different metal subgenres and express them through complex structures, progressive harmonies and ultra-fast and precise instrument parts. This album isn't an exception. Moreover, it shows, that Humaniac is not just an interesting postmodern experiment, as many thought before, but an act with unique holistic musical philosophy, solid and evolving at the same time. New release is black metal oriented, but surely contains "spots of light", both musically and lyrically, the band doesn't shy away major scales and life-affirming themes. Also, we are proud to mention, that all instruments (even solos and blast beats 260+ bpm 16-th notes) are recorded live.
Check out this video!
Follow them on Spotify!
Support them on Bandcamp!
Also available on Apple!
Short Bio: 
Humaniac is not a typical metal band not only in terms of music but in terms of its history as well. It is still not clear what to count a founding year, which style it refers to and if there are going to be regular shows in the nearest future as members of the band live not only in different cities but in different continents.
Since 2012 Humaniac has released 3 full-length albums and several singles and EP's. The band did some tours in Russia and played shows with artists like Hate and Vader, but preferred to spend last 2 years on preparing new material that is both very different from what you could hear on previous albums and still is very Humaniac: complex structures, technical riffs, ultra fast solos, symphonic arrangements and all other staff that you can expect but now in a more mature and sometimes more innovative manner. Latest album called Until the Light Fakes Us was released in August 2022.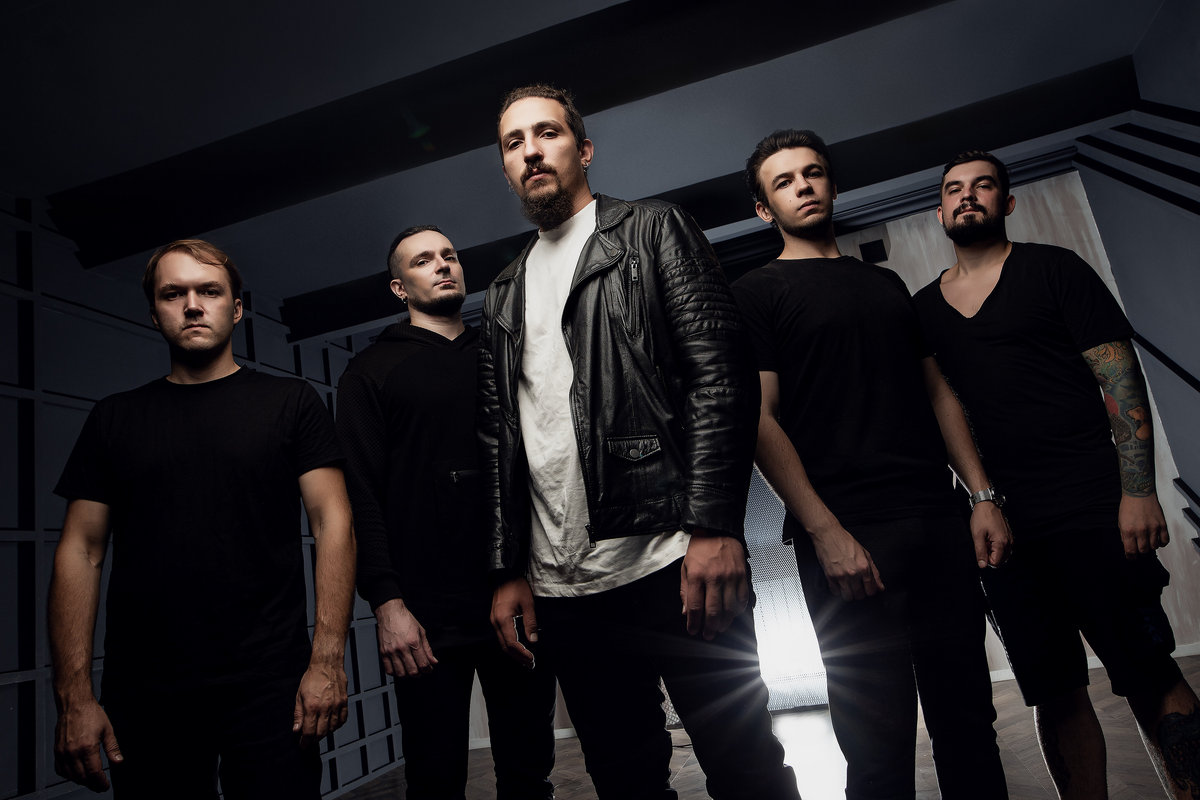 Follow the band at these links:
https://linktr.ee/Humaniac
https://www.youtube.com/channel/UCkzga-KWMlgclXUPlY4iXIQ
https://open.spotify.com/artist/4XB5IeUsMgHqkIgu5yDTqE
https://humaniac.bandcamp.com/
https://www.facebook.com/humaniac.band
https://www.instagram.com/humaniac.band/
https://music.apple.com/ru/artist/humaniac/1169594646
https://soundcloud.com/humaniac-band/sets/until-the-light-fakes-us-2022
Dmitriy Churilov