As Sahar / Warkvlt - Split - Le666ion Of Nusantara - Reviewed By Metal Digest ! Check it out here at this link: https://metal-digest.com/2022/11/07/as-sahar-warkvlt-le666ion-of-nusantara-split/
The act of bringing forth an idea, to extract it from the womb of creativity from which it dwells, and onto to it bestow a physical form for it to inhabit, in my opinion, is alchemic sensation for it is like holding the dust of the earth and from it fashioning an obelisk , but at the same time if one's conscious is not honest to where the ichor flows, then the act is that of just moving dirt, nothing more. But how can art be expressed where it is forged by two souls? Two streams of different consciousness converging into one singular entity, where the energies fuse together  in order to give life to a piece organic yet potent in its aura.
"Le666ion of Nusantara" , a split by As Sahar and Warkvlt can be likened to where the spirit of Black Metal is honed, and from its obsidian soil, the hands of each band shapes the clay to to a cohesive image, for the art that is manifested feels naught as though it was mindlessly constructed. The beauty in which this split offers can be discovered within its attramental properties, for the very motion in which these sounds adopt never feels stagnant, in other words, there is a certain fluidity to the bleeding of these atmospheres,like that of a ceremonial offering, where the chants escapes the lips of he who speaks such archaic words, where each verse holds a certain power, and like a symphony, a rhapsodical element is bred from these melodies where it cloaks the listener in an ecstatic aura.
Tracks such as "Rawarontek" by As Sahar and "Hellstorm Comradership" by Warkvlt demonstrates the architecture of this musical ritualistic beast, for the composition employed by As Sahar adopts a spell like energy to its playing, where the unification of the strings and percussions, within their candor releases a erratic aura as though an invocation is being spin from a blackened tongue. However, if As Sahar represented the chaos that fuels the flames to lick the pyre and from its incendienry entrails giving form to an unnamed serpentine entity, then Warkvlt would become that which is formed from the eternal flame. In other words, the cacophony of notes that are dispelled feels feral and ravenous in its execution as though it is but a medium to communicate forth this visceral sensation of that which wishes to become unbound and free.
A split shouldn't just become the canvas in which to showcase the prowess of the minds, instead it should be a symbiosis of two entities, where the motions  that are expelled from the sounds weave into each creating tapestry of dissonance so that the listener can trace each subtly distinction, it should become a medium that can be ingested and from its essence absorb you into its atmosphere."Le666ion of Nusantara" can be viewed as the forging of the stygian weapon through verses spoken in different tongues. - Metal Digest

Release Date: February 28, 2022
FFO: Carpathian Forest, Mayhem, Bathory
Location: Indonesia & Malaysia/Singapore
As Sahar started out as a thrash metal band during the golden era of 80's. to be exact, 3 souls – Barchiel, Hanael & Uriel initiated the move for the band in December 1987 as they were moved by the intense & aggressive music. Early jam sessions were mostly covers of Venom, Metallica etc. End of 1993 recorded 1st ever promo & demo tape "Promo 93" & the "Primitively Eastern Winds" demo. Both releases were spread thru snail mail to fanzine & bands, receiving overwhelming & positive response motivated As Sahar to go further. 1995 "Santau" demo was recorded, creating our own identity – Eastern Black Metal, melodically & atmospheric combined with eastern mysticism & magical cult practices. This release caught the interest of Malaysian label Nebiula Production & release it on an EP tape format "Meditation Embun Pagi". 
Warkvlt is a Black metal band, from Bandung Indonesia. The band was started on June, 2013 The name Warkvlt is taken from the Latin words "warocculti" which means secret war. Originally Warkvlt consisted of Abaddon: Vox, Bathory: Bass, Desecrator: Guitar, D'von: guitar and Blastphemy: drums and due to internal matters since 2017, Warkvlt changed the members to work on newmaterials. The concept of Warkvlt's music is heavily influenced by Marduk, Mayhem, DarkFuneral, Infernal War, Nordjevel and Impiety. Lyrical concept inspired by the dark side of life, darkness and evil in warfare.
Check out this video!
Support the band on Bandcamp!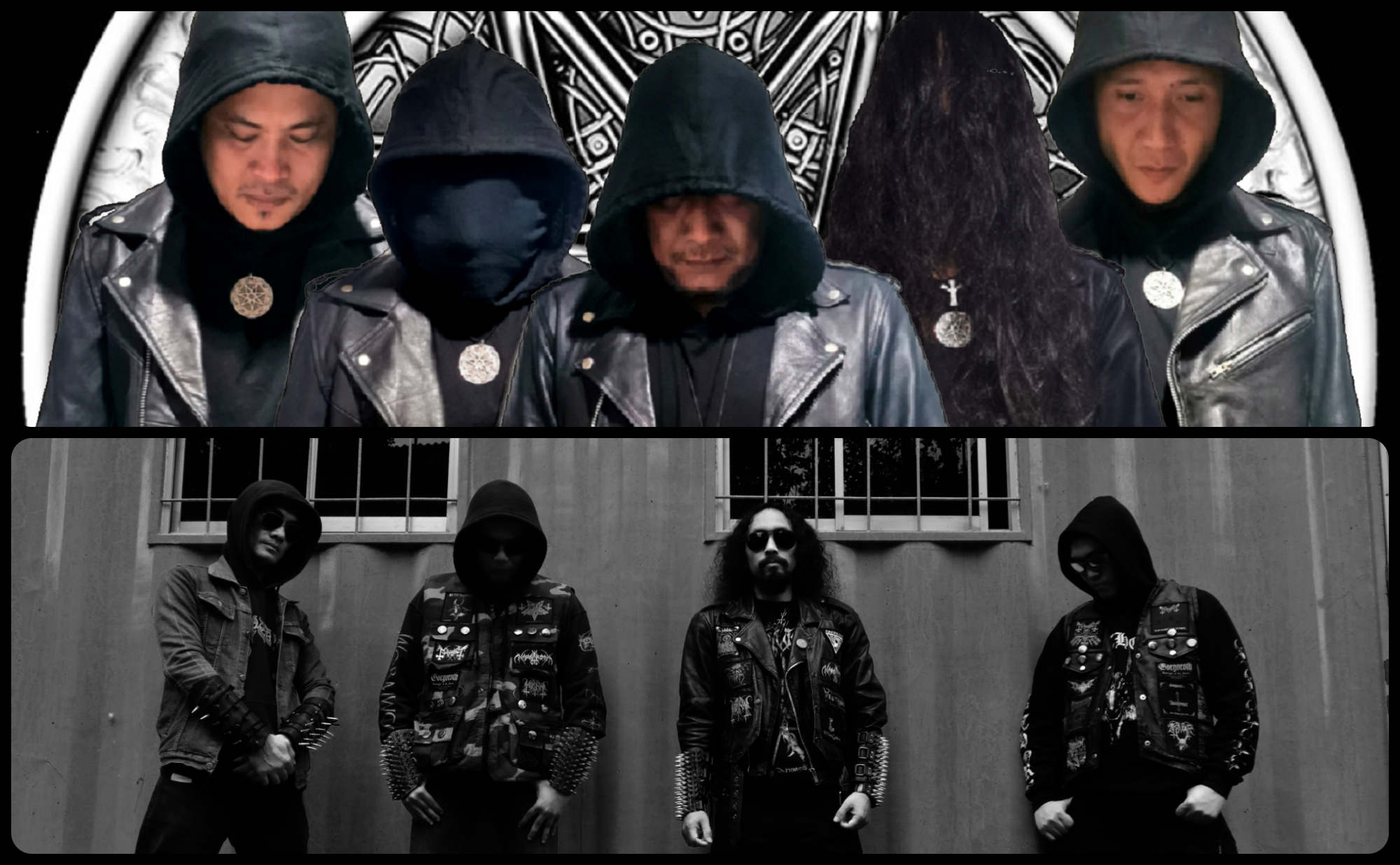 Follow the bands at these links:
https://www.facebook.com/AS.SAHAR.OFFICIAL
https://nuclearwarnowproductions.bandcamp.com/album/primitively-eastern-winds-93
https://www.metal-archives.com/bands/As_Sahar/3441
https://www.facebook.com/WarkvltLegion
https://www.instagram.com/thetrvewarkvlt/
https://www.youtube.com/warkvltlegion