Splintered Throne – The Greater Good Of Man - Reviewed By heavymusichq ! Check it out here at this link: https://heavymusichq.com/heavy-music-hq-album-reviews-week-of-august-19-2022/
Much like my other review in this week's offerings, Splintered Throne welcome a new vocalist here. Replacing a band's founding member is no easy task, but Lisa Mann (White Crone) is more than up to the task. This Portland, Oregon outfit bathe in the galloping, anthemic metal of yesteryear, and they do it to near perfection.
Sure, there are the prerequisite slower numbers, and Mann brings a bit of her blues background to bear at times (both good things), but the key ingredient here in the band's third album is pure straight-up killer heavy metal, loaded with majestic vocals and some truly outstanding guitar solos. The Greater Good Of Man is one of the most enjoyable (and enthusiastic) heavy metal albums of the year. heavymusichq

Release Date: Aug 19, 2022
FFO: Judas Priest, Kobra & The Lotus, Dio
Location: Portland, Oregon
Traditional Heavy Metal Band Splintered Throne 's high energy performances have captivated audiences on the US West Coast for over a decade. When original vocalist Brian Garrison left in 2019, Lisa Mann ( White Crone ) stepped forward to transform the band into a female fronted juggernaut.  Bassist Brian Bailey is the longest running member of the band, followed by guitarist/songwriter Jason Moser and drummer Kris Holboke, and blistering new guitarist Matt Dorado ( Earth To Ashes ). The band has supported some of the very best including Primal Fear, Metal Church, P.O.D. Lita Ford, Armored Saint, Tony MacAlpine, Gary Hoey, Points North, Sanctuary , and many more.
Their new album, " The Greater Good of Man " (releasing Aug 19th) marks the post-pandemic return of this Pacific Northwest Metal favorite. Eight melodic and burning songs were hammered out over the course of the pandemic, as well as a re-recorded version of their Bic-flicking power ballad "Immortal," written in memory of Lemmy Kilmister . Packed with memorable melodies, heavy riffage, and high-energy performances, this album reflects myriad influences ranging from Power Metal, Melodic Hard Rock , and Bay Area Thrash . This is an album for headbangers and horn raisers!
Check them out on YouTube!
Support the band on Bandcamp!
Follow them on Spotify!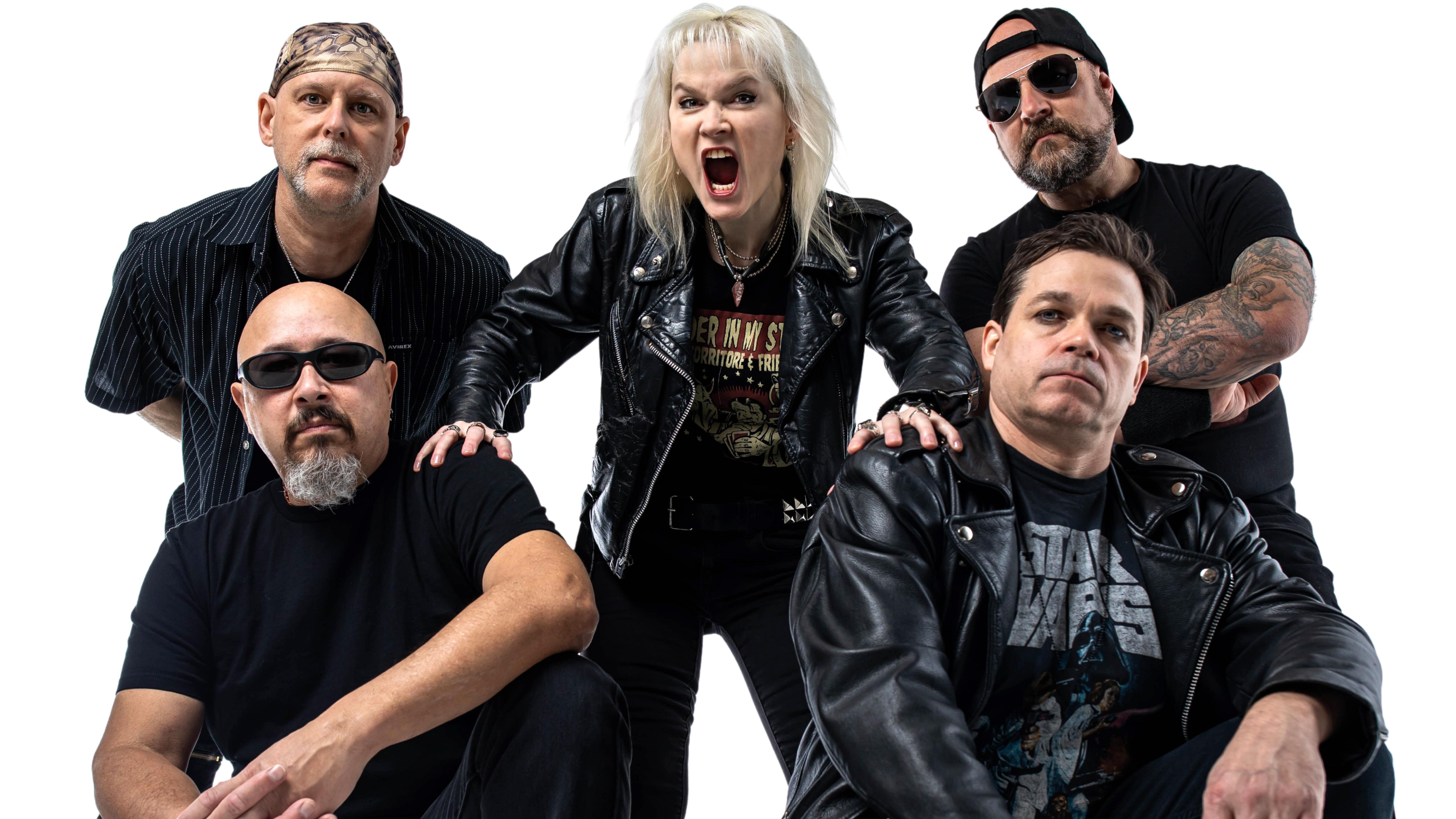 Follow the band at these links:
https://splinteredthrone.bandcamp.com/
https://open.spotify.com/artist/1eQEPNgQBTeRgsHMwxyQAa
https://music.apple.com/us/artist/splintered-throne/449059354
https://music.amazon.com/artists/B005BW0PNE/splintered-throne
https://app.napster.com/artist/splintered-throne