Today, Nadir Music sets May 5th as the international release date for Alchimia's genre-bending debut album, Musa.
Alchimia, a solo project of Emanuele Tito, was born during the summer of 2015 in Vico Equense (Naples). Its meeting point between metal (specifically gothic metal) and Neapolitan folk music becomes apparent after the very first listen to Musa. Enriched by several blues-inspired clean and acoustic sections, but aggressive and fast parts closer to death metal are also present, all in a constant melancholic atmosphere with moving yet romantic and enraged moods - a sort of recurring dualism, if you will.

"This album represents for me a meeting point between metal and Mediterranean music, particularly Neapolitan music," says Tito. "Its roots are folk-ish. The title is Musa because there has been a sort of inspiring muse, the same one for each song. A mix of melancholic, fierce, moving, and romantic atmospheres, there is a kind of recurring duality track after track."

Alchimia's aim is to create a musical texture in its own right, separate from every other standard, but at the same time follow a precise journey. As such, Musa witnesses the participation of session musicians David Folchitto (Stormlord, Novembre) on drums and Fabio Fraschini (Novembre, Arctic Plateau) on bass. Ghost guitars were played by Gianluca Divirgilio (Arctic Plateau).

Emanuele Tito was born in Vico Equense (Naples) in 1993. He began his live experience with cover bands in the area of Sorrento (Naples). A few years later, he begins to write his first songs, founding his solo project Shape in 2012 and then the parallel project Alchimia in 2015.
First track premiere to be revealed shortly. Cover and tracklisting are as follows: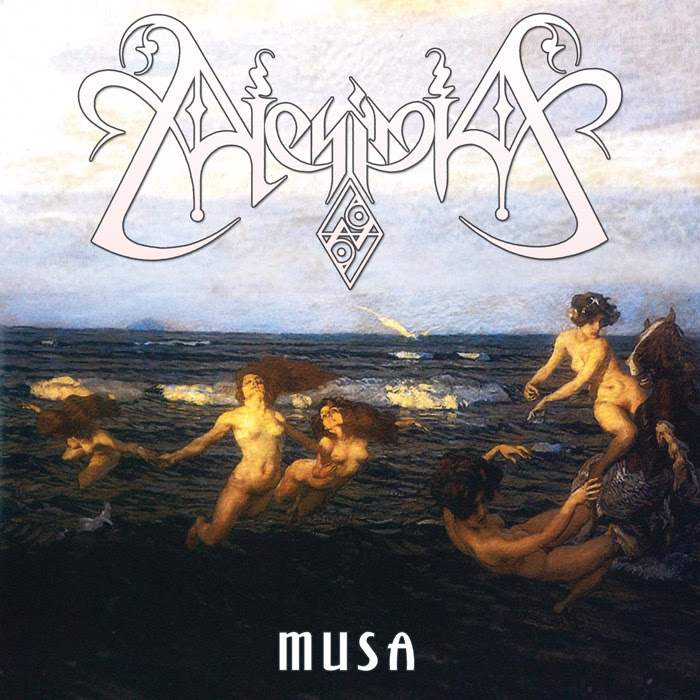 Tracklisting for Alchimia's Musa
1. Orizzonte
2. Lost
3. Exsurge Et Vive (Alchemical Door)
4. My Own Sea (Fading)
5. Whisper of the Land
6. Waltz of the Sea
7. Leaves
8. Oceano: Tempesta
9. The Fallen One
10. Memory (Assenza)
MORE INFO:
www.facebook.com/alchimia0
www.facebook.com/nadirmusic