Splintered Throne (Feat. Lisa Mann From White Crone) - The Greater Good Of Man - Reviewed By Dr. Rainer Kerber!
Splintered Throne (Feat. Lisa Mann From White Crone) - The Greater Good Of Man - Reviewed By Dr. Rainer Kerber ! Check it out here at this link: https://keep-on-rocking.com/2022/09/27/splintered-throne-the-greater-good-of-man/
When exactly the band was founded, I could not determine. What is certain, however, is that the debut album "The Octagon" was released in 2014. Three years later, the follow-up "Redline" was released and in 2019 the live album "Live At Billy Blues". Then Corona came along and also had the band paused. Since 2020, Splintered Throne are a female fronted band. Singer Lisa Mann (White Crone) took over the job at the microphone. Now the third album "The Greater Good Of Man" is finished.
Splintered Throne - Press photo 1"The Reaper Is Calling" offers a brisk introduction. Fast played classic metal. And with Lisa Mann you can hear a rock tube in front of the Lord. Also impressive are the classical guitar runs and ingenious solos (Jason Moser, Matt Dorado). And everything is driven by drummer Kris Holboke. Brian Bailey lets in one or the other bass line. "The Crossing" is no less fast. A real neck breaker. The power ballad "Morning Star Rising" then offers a short breather. Pure goose bumps. And it remains varied. The title song "The Greater Good Of Man" really goes off again. Classic hard rock with epic passages. The anthemic "Let It Rain" offers catchy melody arcs and is refined by a large guitar solo. "Underdogs" is another power ballad. On "Night Of The Heathens" Splintered Throne try to set speed records. "Time Stands Still" is then again classic hard rock. The ballad "Immortal" comes from the 2017 album "Redline" and was re-sung by Lisa Mann when she joined in 2020.
"The Greater Good Of Man" is a well-rounded thing. Splintered Throne play classic hard rock at a high level. With this album the musicians should actually succeed in conquering the hearts of metal and hard rock fans. And maybe a record label will also become aware of the band from Portland (Oregon). - Dr. Rainer Kerber
Release Date: Aug 19, 2022
FFO: Judas Priest, Kobra & The Lotus, Dio
Location: Portland, Oregon
Traditional Heavy Metal Band Splintered Throne 's high energy performances have captivated audiences on the US West Coast for over a decade. When original vocalist Brian Garrison left in 2019, Lisa Mann ( White Crone ) stepped forward to transform the band into a female fronted juggernaut.  Bassist Brian Bailey is the longest running member of the band, followed by guitarist/songwriter Jason Moser and drummer Kris Holboke, and blistering new guitarist Matt Dorado ( Earth To Ashes ). The band has supported some of the very best including Primal Fear, Metal Church, P.O.D. Lita Ford, Armored Saint, Tony MacAlpine, Gary Hoey, Points North, Sanctuary , and many more.
Their new album, " The Greater Good of Man " (releasing Aug 19th) marks the post-pandemic return of this Pacific Northwest Metal favorite. Eight melodic and burning songs were hammered out over the course of the pandemic, as well as a re-recorded version of their Bic-flicking power ballad "Immortal," written in memory of Lemmy Kilmister . Packed with memorable melodies, heavy riffage, and high-energy performances, this album reflects myriad influences ranging from Power Metal, Melodic Hard Rock , and Bay Area Thrash . This is an album for headbangers and horn raisers!
Check them out on YouTube!
Support the band on Bandcamp!
Follow them on Spotify!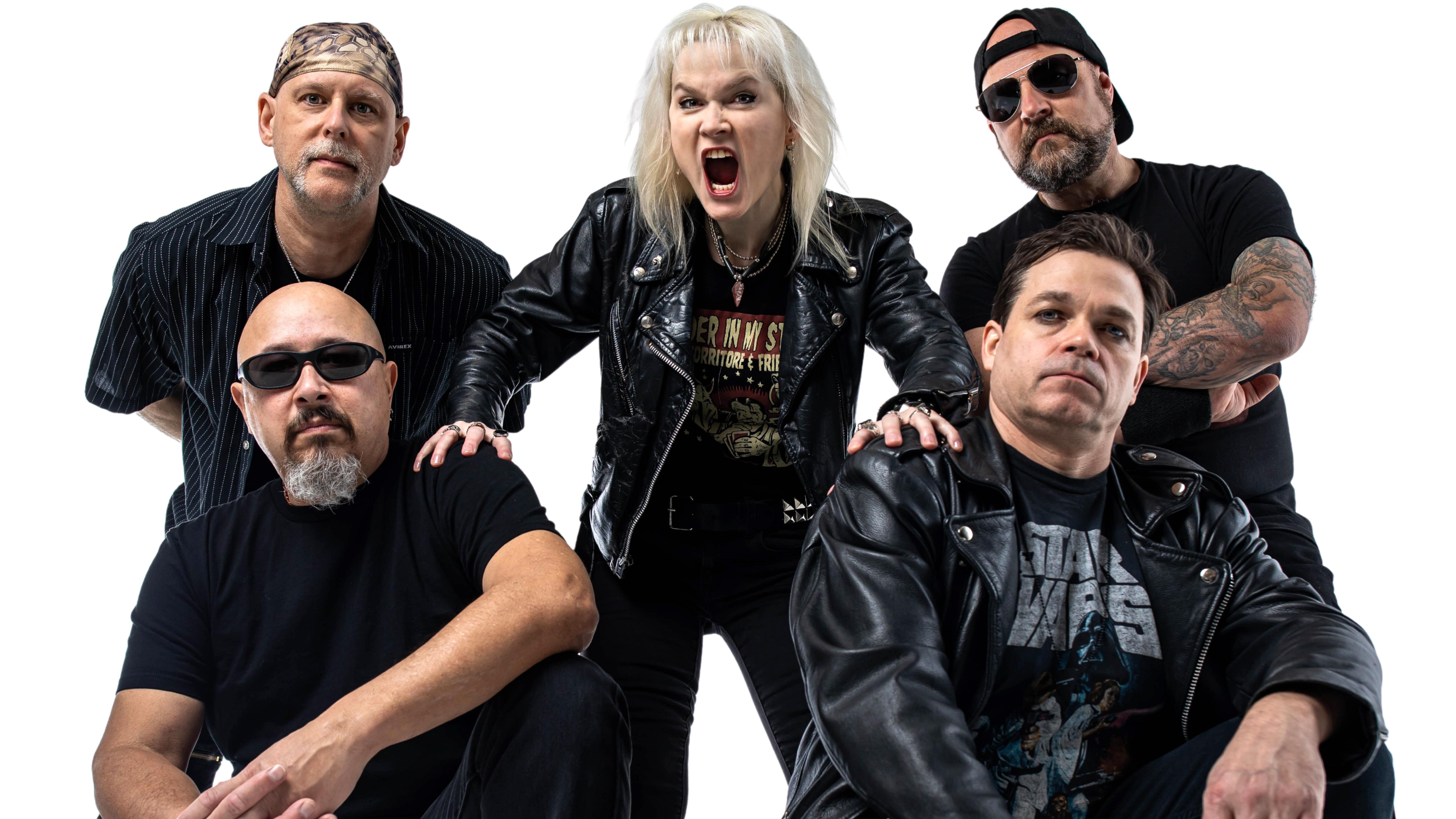 Follow the band at these links:
https://splinteredthrone.bandcamp.com/
https://open.spotify.com/artist/1eQEPNgQBTeRgsHMwxyQAa
https://music.apple.com/us/artist/splintered-throne/449059354
https://music.amazon.com/artists/B005BW0PNE/splintered-throne
https://app.napster.com/artist/splintered-throne