StrengthBeyondYou (USA) - Rebirth And Redemption - Reviewed By Metal Digest ! Check it out here at this link: https://metal-digest.com/2022/07/29/strengthbeyondyou-rebirth-redemption-ep/
   Let's face it, name changes happen, it has become part and parcel of a band and usually occurs following a break which turned out to be longer than expected. One such band are StrengthBeyondYou who evolved from S.B.U. and now, the Detroit band are back with their brand-new EP 'Rebirth & Redemption'.
                As an EP, 'Rebirth & Redemption' shows that when it comes to making music, StrengthBeyondYou take no prisoners because this EP is 26 minutes of raw heavy metal with the emphasis very much placed on raw. This is the sound of a band in the garage, cranking out their own tunes and loving every minute of it. 'Rebirth & Redemption' is not an EP full of pretentious guitar solos or extended parts and time signatures, it is balls to the wall metal as tracks such as 'Lit the Spark', 'I Survived' and 'End of Control' having all the low-down drive of Pantera, Stone Sour and Corey Taylor. Yet, there is the mantra here of 'fuck it all and fucking no regrets', the sort of sound which runs through Metallica's 'St. Anger' as raw tones batter their way forward with therapeutic and cathartic lyrics delivered by a band which has been there and seen it all and there's not a Lars Ulrich snare in sight.  Furthermore, 'Come Out Swinging' is full of the Detroit bad boy swagger and shows that aren't afraid to get their hands dirty.

                As an EP, this is a good way for StrengthBeyondYou to dip their toes back in the pool. There is nothing that hasn't been done here before and it has a very raw production to it. However, this adds to its charm, and it will be interesting to see how these Detroit metallers approach their next release. - Metal Digest
Release Date: 02-22-2022
FFO: Pantera, Lamb Of God, Stone Sour
Location: Detroit, Michigan
Short Bio: After a short hiatus, StrengthBeyondYou (Formerly S.B.U.) has returned with a blistering, Soul-searching six song EP release called "Rebirth And Redemption". From the crowd pleaser "Ready To Rise", to the anthemic "Lit The Spark", StrengthBeyondYou has returned with a renewed energy and focus to take on the world, Detroit style.
Check out this video!
Follow them on Spotify and add them to your playlists!
Support them on Bandcamp!
Also available on Apple!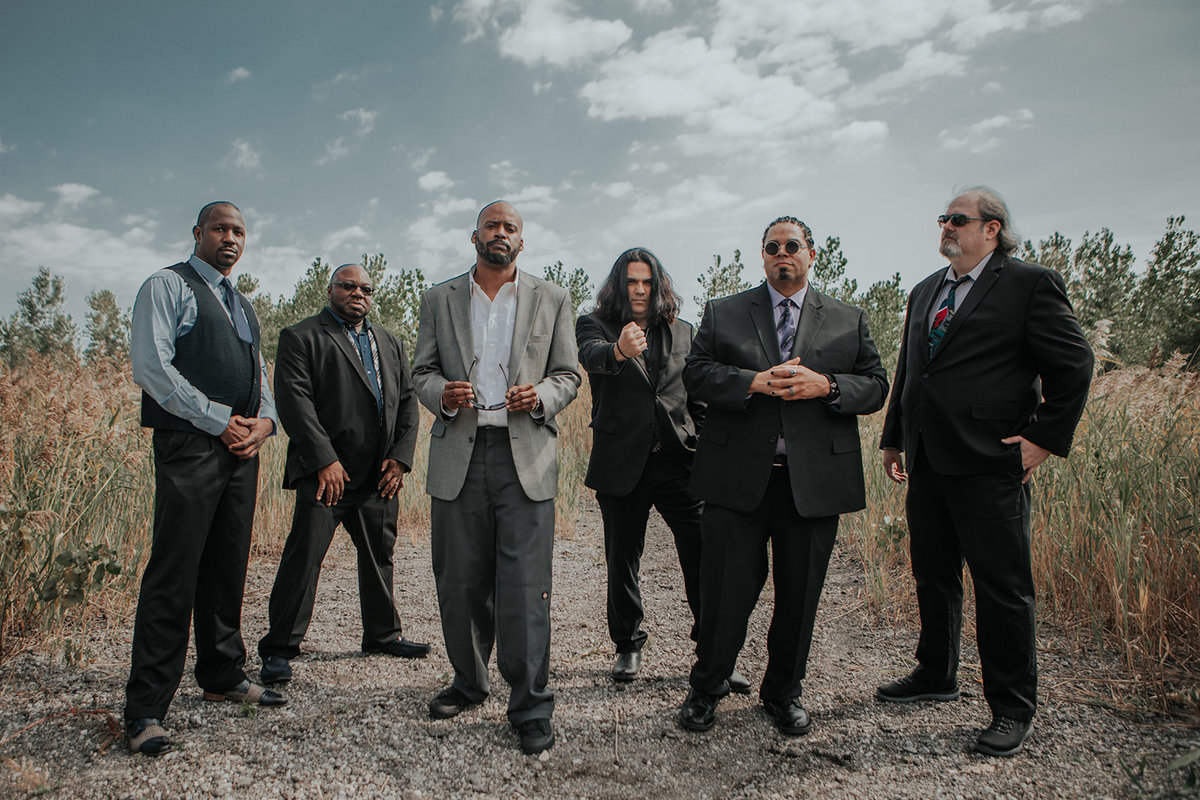 Follow then at these links:
https://www.facebook.com/Strengthbeyondyou/
https://twitter.com/STRENGTHBEYONDU
https://strengthbeyondyou.bandcamp.com/
https://music.apple.com/us/album/rebirth-redemption-ep/1611612361
https://open.spotify.com/artist/2TS6i1M6TmJhq6ys7LWTz3
https://www.soundthoughtrecordings.com/strengthbeyondyou/