The Reconciled - Skin & Bones - Reviewed by Metal Digest ! Check it out here at this link: https://metal-digest.com/2022/04/21/the-reconciled-skin-bones/
The Devil may have all the best tunes, but sometimes Jesus throws a curveball. The Christian world was excited when Todd Stevens of XL & DBD and Dale Thompson of Bride joined forces with The Reconciled, their new venture of hard rock/heavy metal. It may have a taken a few years to get properly going but now, The Reconciled have delivered their debut album 'Skin & Bones'.        
                For a band, 'Skin & Bones' is a great way to start; of course it is though, these are two individuals which know exactly how to write and record, they've been doing it for years with XL & DBD/Bride. 'Skin & Bones' may not exactly be the best when it comes to production, but the band let the music do the talking. However, the main issue here is there many of the tracks here sound like other bands, there are moments here which sound a lot like old-school Skid Row, from the pure riffage right through to vocals which you would swear blind that it was Sebastian Bach. This is juxtaposed against a sound which wouldn't be out of place on any of the early Stone Temple Pilots albums, with DeLeo style guitaring to Scott Weiland's Bowie-esque vocal delivery. Yes, it shows that The Reconciled are versatile and very good musicians, capable of working at the highest level, it just might be difficult to see exactly who The Reconciled are at the moment.
                All this being said, there are some decent tracks here and 'Skin & Bones' provides well… some decent bones for the band to expand from and flesh out as their career continues to grow and grow. - Metal Digest
Release Date: April 15, 2022
FFO: Bride, XL & DBD, Stryper
Location: United States
Label: RoxxRecords
The Reconciled are preparing to bring you their debut release featuring the legendary Christian rock duo of Todd Stevens (XL & DBD) and the one and only Dale Thompson (Bride) While we wait the band wants to give the world a little taste of what they are in store for as they unveil their debut single "Skin & Bones". The new single is now being serviced to radio and the brand new lyric video has just been unveiled for all to see! Check it out now, and be sure to request the new single wherever you hear your music! 
Check out this video!
Want to hear exactly how this project came to be? Let's ask Todd himself…. "I had asked Dale in April of 2020 if he wanted to do a project. First thing I did was send him a song from the XL and DBD release 'Beginning of Closure' to see what he thought about it. He was very impressed with the musicianship and agreed to be a part of a new project with me when time permitted in our schedules." "Long story short, at that point in 2020 everything hit me like a ton of bricks. My equipment started fouling up on me and I just had to sit things out. It wasn't until October 2021 that I knew I would be in a position to record again. When I knew that was gonna happen, I immediately asked Dale if he was ready and still interested in recording an album, to which he said yes. That was it, and it was off to the races for me from there, writing material and recording songs for him to sing on. We are both very excited about this project, and I personally am very happy to be working with an icon in the Christian metal scene, one I have looked up to since I was a teenager." Are you ready for this?  The Reconciled are eager to present you 'Skin & Bones' their debut album coming your way April 15, 2022, featuring 12 rocking new tunes from this dynamic duo. 
Check out this recent Interview: https://heavensmetalmagazine.com/index.php/2022/01/17/the-reconciled-qa-with-dale-and-xl/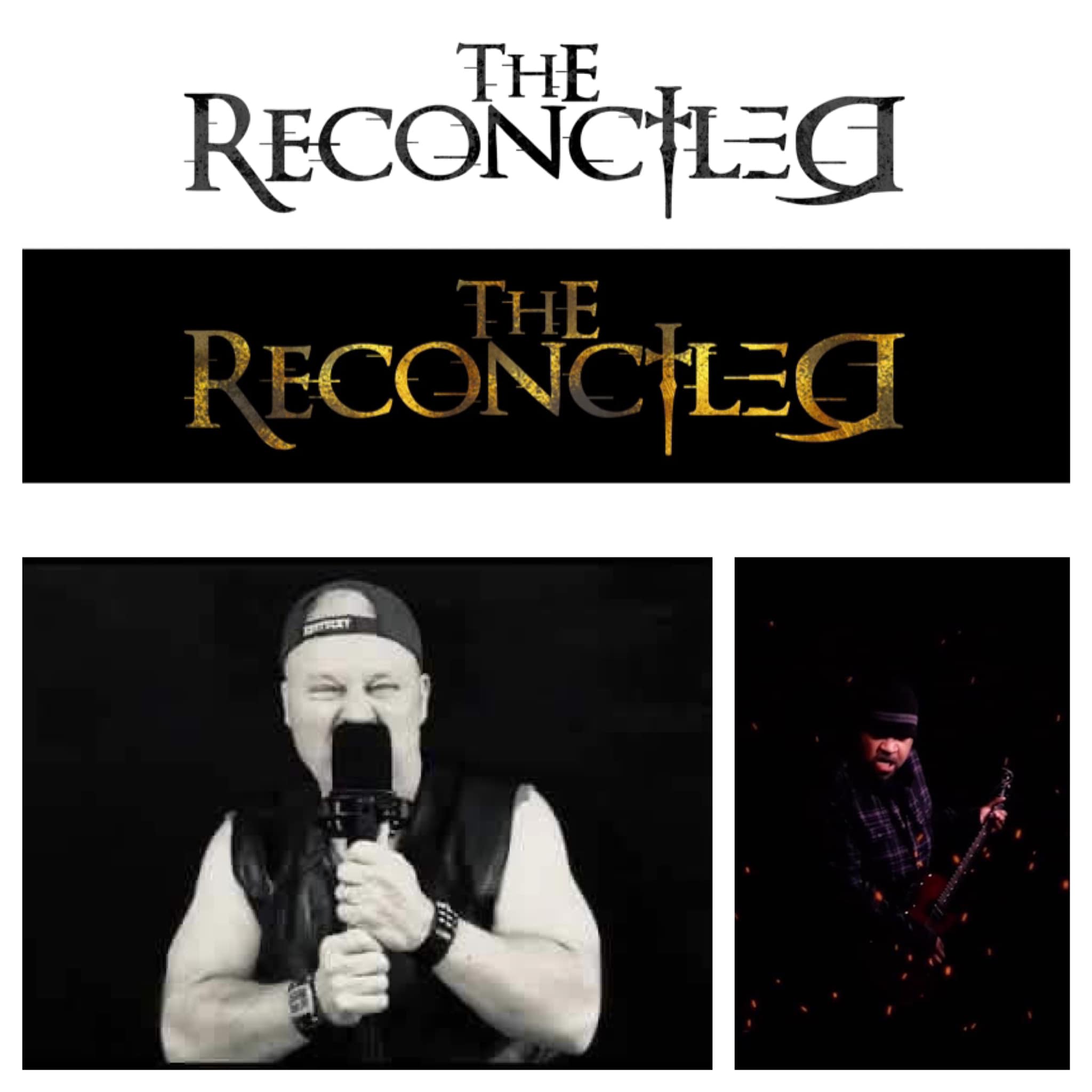 Follow the band at these links:
https://www.facebook.com/RoxxRecords777
https://www.youtube.com/channel/UCAPT54vVGUcUsv_g-czULvA