HELIOS - Touch The Sun - Reviewed By Metal Digest ! Check it out here at this link: https://metal-digest.com/2022/05/24/helios-touch-the-sun/
     Those with their fingers on the underground heavy metal scene from east coast America will remember the name Storm Dragon. In 2020, this band changed their name to Helios and although it's been a couple of years since that change, Helios are now ready to release their long-awaited debut album 'Touch the Sun'.
                Does that voice sound familiar? So, it should do because Helios' vocalist is Tim Aymar who was best known for his work with Control Denied. Therefore, heavy metal fans know exactly what they're getting with 'Touch the Sun' and that is a decent heavy metal album. This is the sound of proper metal done in the style of Judas Priest and Iced Earth with the Aymar delivering a superb vocal performance in the style of Tim 'Ripper' Owens that can be seen through tracks such as 'Hellbender', 'Like a Gun' and 'Fire from the Sky' are powerful examples of what this band can achieve. Furthermore, there are even tongue in cheek moments seen during 'That's What You Get' which show that Helios have a real fun side to them too.

                What Helios deliver here is a solid album of classic heavy metal, 'Touch the Sun' might not have the best production, but this album is delivered with such panache and integrity that it makes 'Touch the Sun' very endearing and allows for endless hours of playing. - Metal Digest
Release Date: May 13, 2022
FFO: Judas Priest, Dio, Iron Maiden
Location: Pittsburgh, PA, USA
Short Bio: Tim Aymar (singer from Control Denied and Pharoah ) has a new band! HELIOS is a NWOBHM -inspired heavy metal band who appeal to fans of Judas Priest, Iron Maiden, Dio, Yngwie Malmsteen , etc. They released a self-produced 4-song demo EP in 2020 and have released their debut full-length album, "Touch The Sun", on May 13, 2022. HELIOS has grown a fanbase of several thousand metalheads from their own self-promotion, social media, and word-of-mouth, and their fans in USA, Germany, Poland, France, Finland, Japan, and elsewhere around the world are anxiously awaiting the physical album copies and are ready to buy! Many have paid exorbitant shipping fees just to get their hands on the demo CD (which has sold out).
Check out this video!
Follow them on Spotify!
Support them on Bandcamp!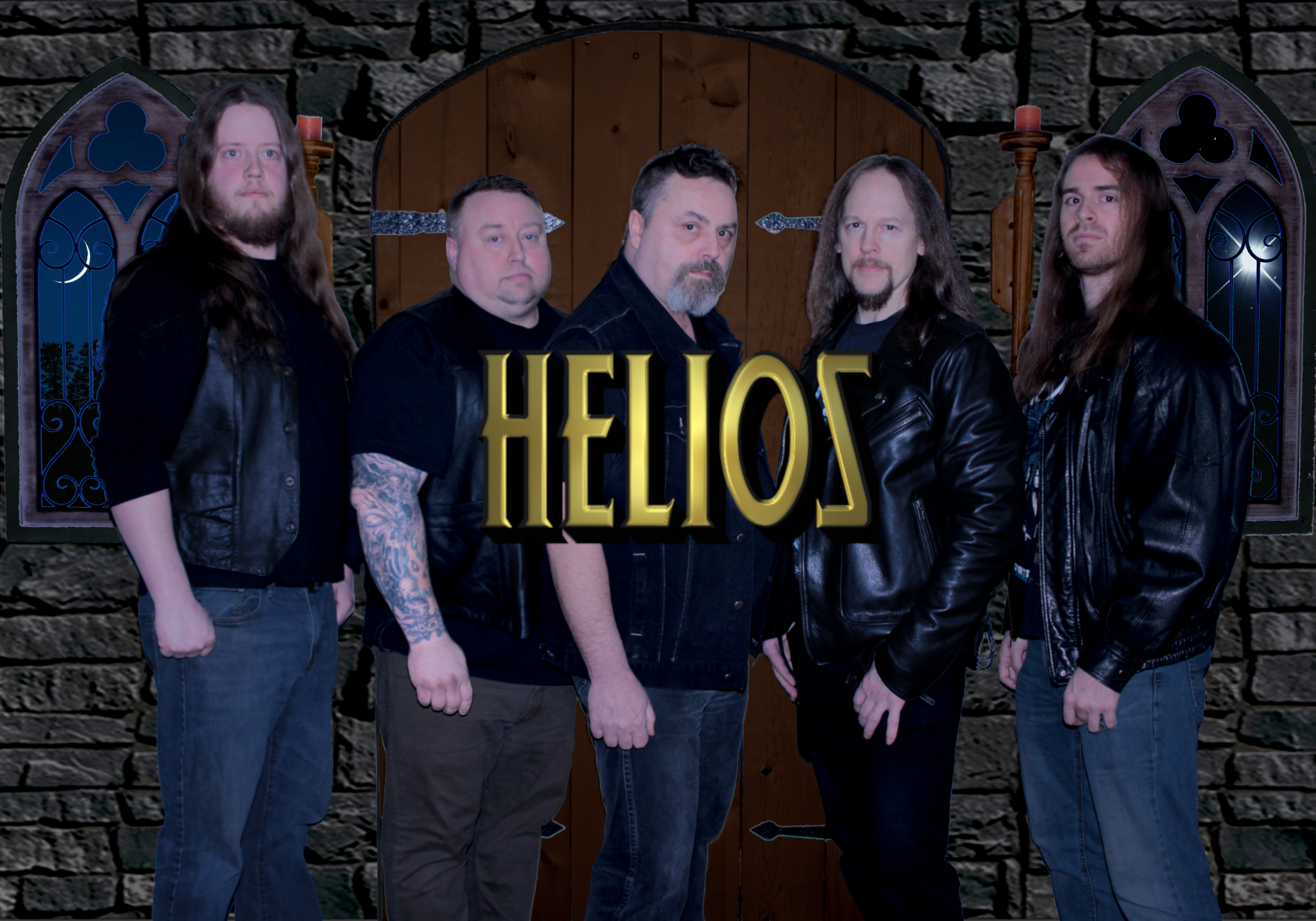 Follow the band at these links:
https://www.facebook.com/HeliosUSMetal
https://twitter.com/heliosusmetal
https://www.instagram.com/heliosusmetal/
https://www.youtube.com/channel/UCgm4ukh2VCdhc-wp_hvZXYg
https://www.reverbnation.com/HeliosUSMetal
https://distrokid.com/hyperfollow/helios4/touch-the-sun-2
https://heliosusmetal.bandcamp.com/
https://music.amazon.com/albums/B09YPTB4VZ
https://open.spotify.com/album/133NOteyzZ5ybIhbE0DYp3