pMad - I in Power - Featured & Interviewed By Rock Hard Magazine ! Check it out here at this link: https://www.rockharditaly.com/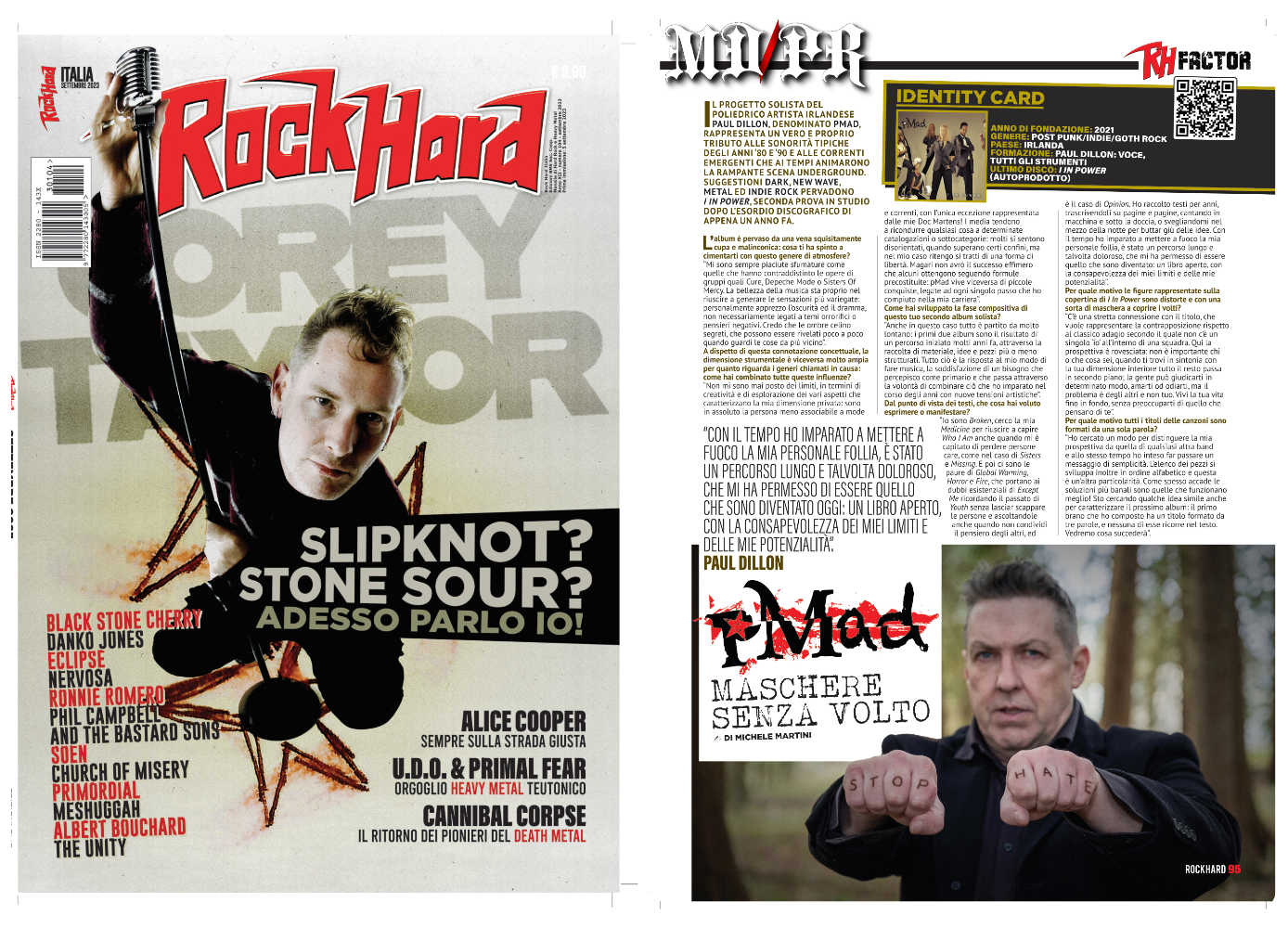 Release Date: 1st May 2023
FFO: The Sisters of Mercy, Rammstein, Joy Division
Location: Portumna, Co. Galway, Ireland
Short Bio: Hailing from Portumna, Co. Galway, Ireland, pMad is a talented solo artist producing an eclectic mix of goth, post-punk, and indie rock music. Paul in bands The Suicidal Dufflecoats to The Greeting & now to pMad, records  his music in the middle of a pandemic in collaboration with Ireland (Zedakube Recording - himself), Germany (Dominik - Protonaut Studio) & Mexico (Pepe -Elith Mastering Labs) without ever being in the same room together. 'I in Power' is pMad's 2nd album and the follow on from the amazingly successful 'Who Why Where What'.
Check out this video!
Follow the band on Spotify and add them to your playlists!
Support them on Bandcamp!
Also available on Apple!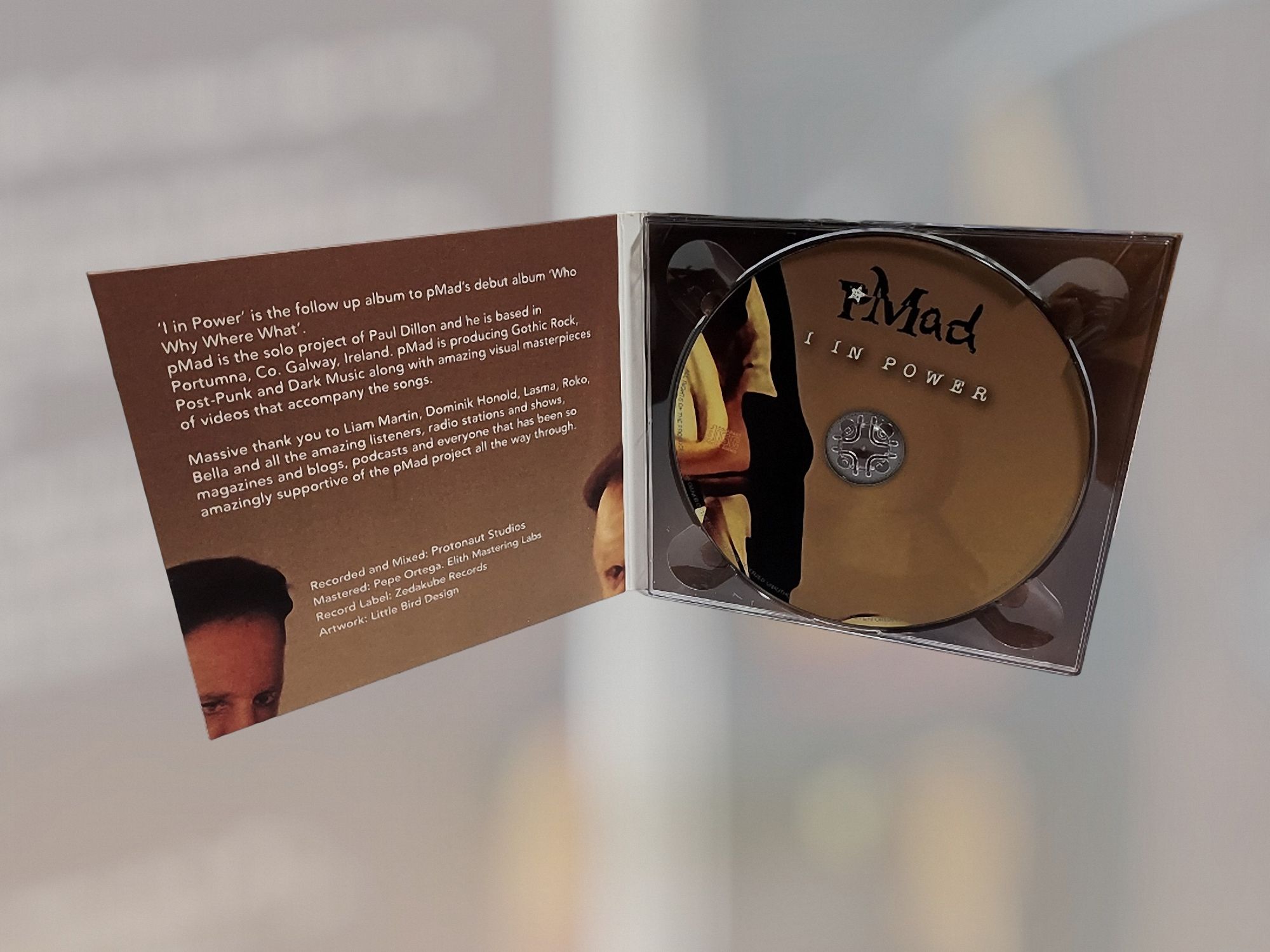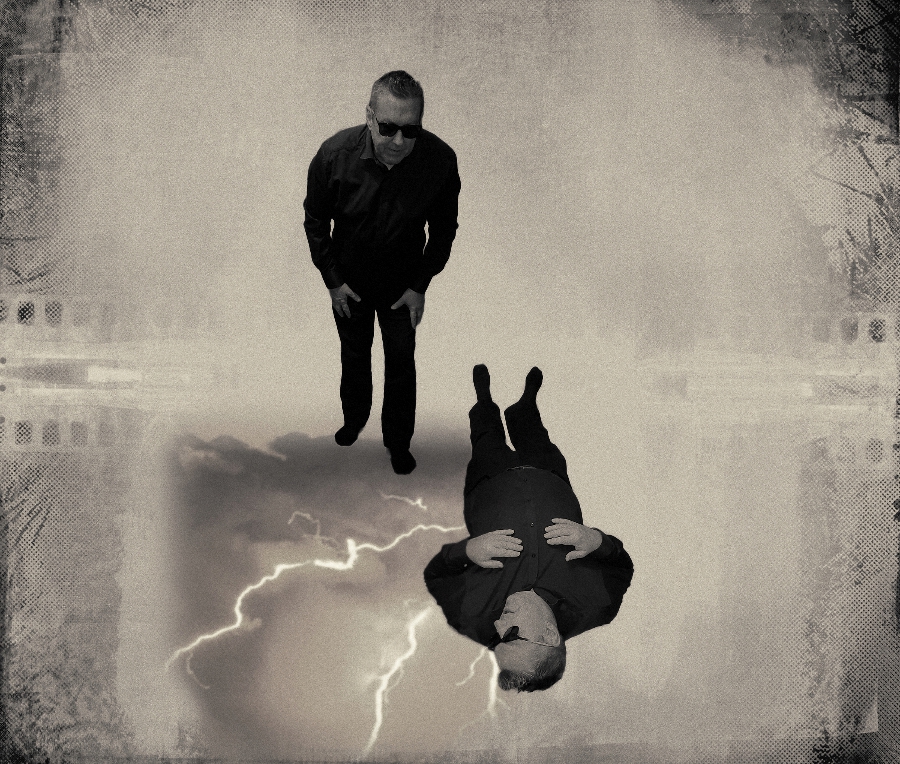 Follow the band at these links: 
https://www.youtube.com/c/pmadtheband
https://www.facebook.com/pMadtheband/
https://twitter.com/pmadtheband
https://www.instagram.com/pmadtheband/
https://pmad.bandcamp.com
https://open.spotify.com/artist/3Aa4yRuvDQBCj7o0uip3fW
https://music.apple.com/us/artist/pmad/1590110235
https://www.deezer.com/us/artist/148316592
https://distrokid.com/hyperfollow/pmad/fire