Vice (UK) - Vultures - Reviewed by Obliveon ! Check it out here at this link: https://obliveon.de/review/vice-for-the-fallen/
There is a lot to find out about the British "A new breed of metal" trio, consisting of singer and guitarist Tom Atkinson, bassist Aiden Lord and drummer Connor Summers and their debut longplayer "For The Fallen", but the sound of the band from Manchester is all the more interesting and worth listening to.
Somewhere I picked up the style name Melodic or Metallic Thrash. And indeed, the eight new tracks are very melodic, very modern thrash on the border of metalcore.
Tracks like the grandiose 'Rise ́ with its choral and call/response shouts or the only video single 'Vultures ́ have a healthy dose of hardness, force and speed, but also go and stay directly in/in the ear.
Further examples are the driving 'Exist & Remain ́ and the concluding, rousing title song, which are also like a modern-melodic variant or mixture of Machine Head riffs, Lamb of God shouts, trivium chorus and a shot of Parkway Drive.
However, the result is some really audible songs such as the best of the record, the anthem of the Forgotten 'Left Behind ́, six varied minutes with a lot of dynamics, power, tempo and several lightning-fast, crazy guitar solos.
Thus, the entire Silberling is a fascinating, forty-minute ride, rounded off by a chic cover artwork that fans of the mentioned bands and contemporary, melodic (thrash) metal should try.
Michael Gaspar awards 7.5 out of 10 points - Obliveon
Release Date: July 2nd, 2022
FFO: Machine Head, Lamb of God, Trivium 
Location: Manchester United Kingdom
Album launch show at SOS Festival Whittles@Tokyo, Oldham, Manchester UK 2nd July 2022
Vice is a 3-piece metal band of menacing quality. Coming from the underground Manchester UK metal scene which takes no prisoners, they released their debut album 'The First Chapter' in 2017 to critical acclaim. Comprising a blistering Virtuoso Guitar attack, powerful articulate Rhythm section and passionate vocals, they have begun to have an impact on the UK festival scene with slots at Bloodstock, Hammerfest, HRH Metal, SOS and Amplified  
They toured in 2019 as the main support to the legendary Blaze Bayley (Ex Iron Maiden), as well as being 2020 tour support to The 3 Tremors featuring Tim (Ripper) Owens (Ex Judas Priest) The band has just released their follow up album 'For the Fallen' at SOS festival in Manchester (playing the album in full) after an enforced delay due to the Covid 19 Pandemic 
Check out this video!
Check them out on Spotify and add them to your playlists!
Also available on Apple!
Support the band on Bandcamp!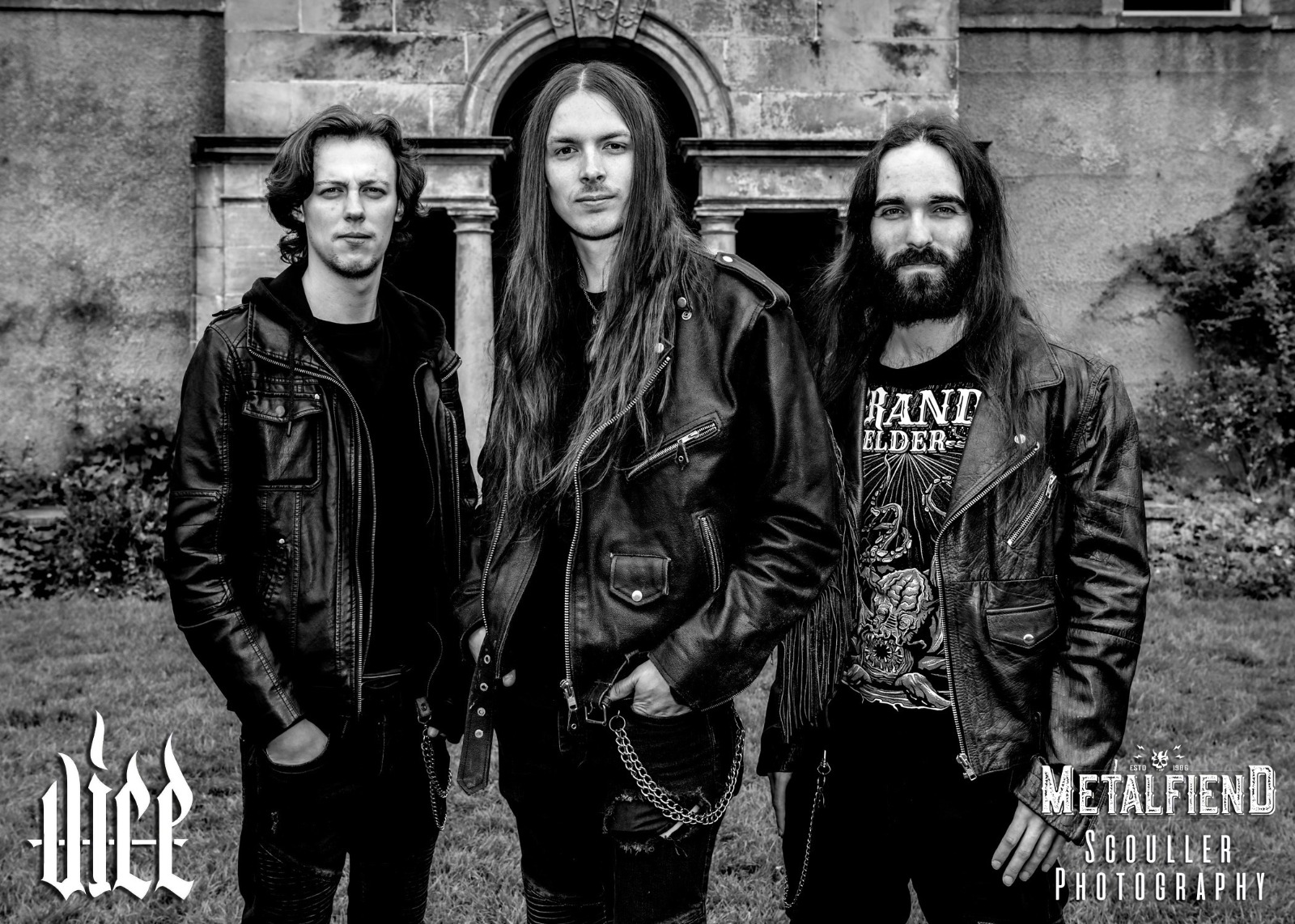 Follow the band at these links:
https://www.facebook.com/Vicemetaluk/
https://vicemetaluk.bandcamp.com/releases
https://www.instagram.com/vicemetaluk/
https://www.youtube.com/c/ViceMetalUK
https://open.spotify.com/album/6QmmKEvh6PWu2f6lmj5aTt
https://music.apple.com/gb/album/the-first-chapter/1340102758
BDS Music Management:  bdsmusicmanagement@gmail.com