Patriarchs In Black - Reach For The Scars - Featured At Doomed Nation ! Check it out here at this link: https://doomed-nation.com/patriarchs-in-black-presents-their-debut-album-reach-for-the-scars-out-now-worldwide-via-mdd-records/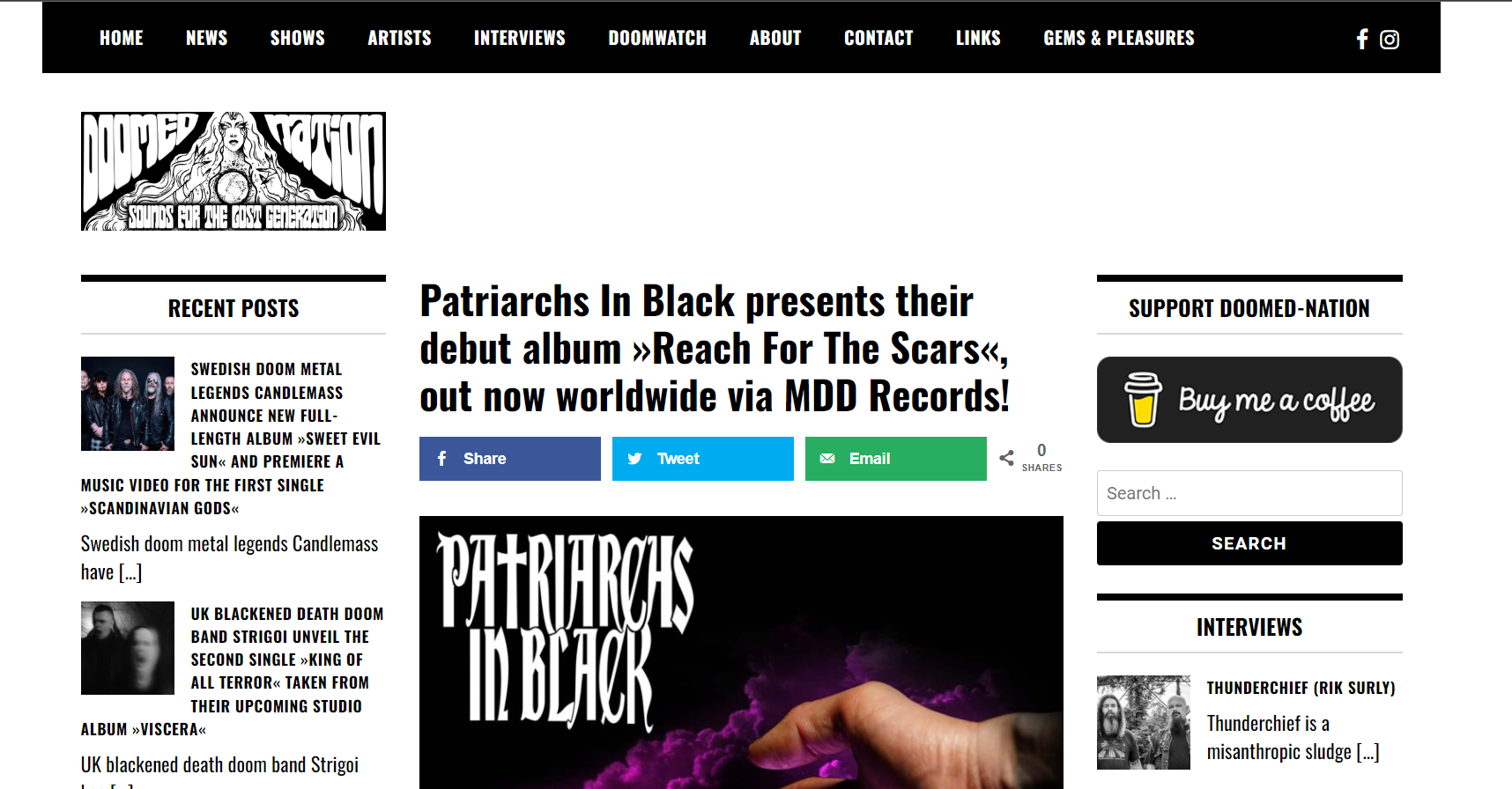 Release Date: July 1, 2022
FFO: Type O Negative, Vessel Of Light, Danzig
Label: MDD Records
Supergroup featuring Johnny Kelly from ( Type O Negative/Danzig/Quiet Riot ) on drums and Dan Lorenzo ( Hades/Non-Fiction/Vessel Of Light ) guitars/riffs! PATRIARCHS IN BLACK . Ten of their friends sang or played bass on this release including Karl Agell ( COC Blind/Lie Heavy ), Dewey Bragg ( Kill Devil Hill ) and Jimmy Gnecco ( Ours )!
All roads lead to Black Sabbath! When New Jersey scene veteran Dan Lorenzo (Hades, Non-Fiction) was looking for musicians for his new project, Overkill's Bobby Blitz gave him the idea of knocking on John Kelly's (Danzig, Type O Negative) door, because - according to Blitz - "he would fit your riffs perfectly". Blitz was right and Lorenzo and Kelly, who had never worked together before, formed Patriarchs in Black. The duo makes no secret of where the musical heart of this collaboration beats - to put it in Kelly's words: "All roads lead to Black Sabbath!" So, on these nine groovy songs there are many dragging riffs, with which homage is paid to the forefathers of doom, on the one hand - and on the other hand such a snotty-rock charm that would also make the album a perfect soundtrack for a remake of "Easy Rider". For "Reach For The Scars", the duo recruited a whole host of guest musicians who each put their own stamp on the songs. On this album, Karl Agell (COC), Dewey Bragg (Kill Devil Hill), Rob Traynor (Black Water Rising), John Kosco (Dropbox), Eric J. Morgan (A Pale Horse Named Death) and Dave Neabore (Dog Eat Dog), among others, give each song a unique authenticity that makes the overall result an entertaining and varied pleasure.
Available everywhere digitally: https://patriarchsinblack.hearnow.com/reach-for-the-scars
Purchase physical copies at this link: https://www.deepdiscountdvd.com/reach-for-the-scars/4042564222944
Check it out on YouTube!
Follow them on Spotify!
Check it out on Bandcamp!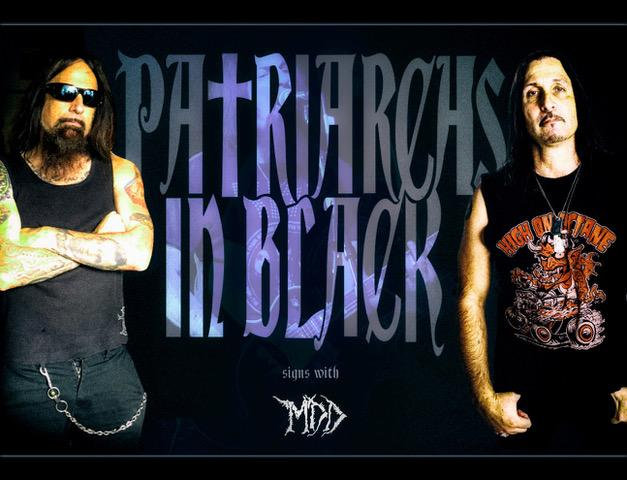 Follow the band and label at these links:
https://www.instagram.com/patriarchsinblack/
https://www.facebook.com/MDDShop/
https://mdd-records.de/