Idol Throne (USA) - The Sibylline Age - Reviewed By Wonderbox Metal ! Check it out here at this link: https://wonderboxmetal.com/2022/07/07/idol-throne-the-sibylline-age-review/
Idol Throne are a heavy metal band from the US and this is their debut album.
Combining thrash and power metal, with a touch of progressive metal, The Sybylline Age contains 61 minutes of prime metallic heft. Traditional heavy metal is augmented with thrash metal muscle, neoclassical flourishes, and power metal flair. These elements are distributed across the album to varying degrees, with some songs or parts of songs emphasising different aspects of Idol Throne's sound at any given time.
Idol Throne's mix of old and new influences is well-realised and well-written. The Sibylline Age would sound quite at home at any point from the 80s to the modern day, as it takes liberally from all of these decades, yet is beholden to none. Yes, it's obviously a classic style, but it's delivered in such a way that it feels timeless.
The band's melodic streak is pronounced, yet firmly embedded within a riff-heavy thrash framework. The songs are well-written, filled with shredding leads and solos, and the band know how to write a good hook. The songs are fun and engaging, with mostly the right balance struck between immediacy and depth. The band clearly know and love their material, and I can imagine many of these songs going down a treat live.
The album has a strong recording, showing off the band in their best light. The singer has a good voice, and he fits the music well. Like the music, he sounds born from both a classic era and a contemporary one.
The Sibylline Age is a strong debut from Idol Throne. It has much to offer fans of the style, and with a few refinements I look forward to hearing what they do in the future. - Wonderbox Metal
Release Date: July 12th, 2022
FFO: Heathen, Symphony X, Paladin
Location: Northwest Indiana, U.S.A.
Formed in late 2018 by guitarists Jason Schultz (Wraith, Mind's Horizon) and Martin Bowman (Farwatch), Idol Throne is a band with a sonic mission and vision; the blending of elements from U.S. Power, Bay-Area Thrash, Neoclassical and Traditional Heavy Metal, combined with a progressive sense of songwriting and a strong focus on melody. 
 
Joined by drummer/percussionist Aaron Grove (Axxios) in early 2019, and vocalist Jake Quintanilla (Mind's Horizon, Berith) in 2020, the band made the most of the extended downtime caused by the global pandemic and recorded demo "Proof of Life" in the Fall of 2020, which saw release on streaming platforms January 1st, 2021. The 3-song recording serves as an introduction to the band's sound, and as a small taste of what to expect on the upcoming debut LP "The Sibylline Age" to be released on July 12th 2022.
 
With the addition of bassist Trevor Kuta (Xenopredator) in the Winter of 2022, and a full docket of live performances scheduled throughout the Midwest, Idol Throne is poised to become a name to know in the modern heavy metal scene. 
Check out the video!
Check them out on Spotify and add them to your playlists!
Support the band on Bandcamp and check out the track 'Unholy Warrior' that originally premiered on Decibel !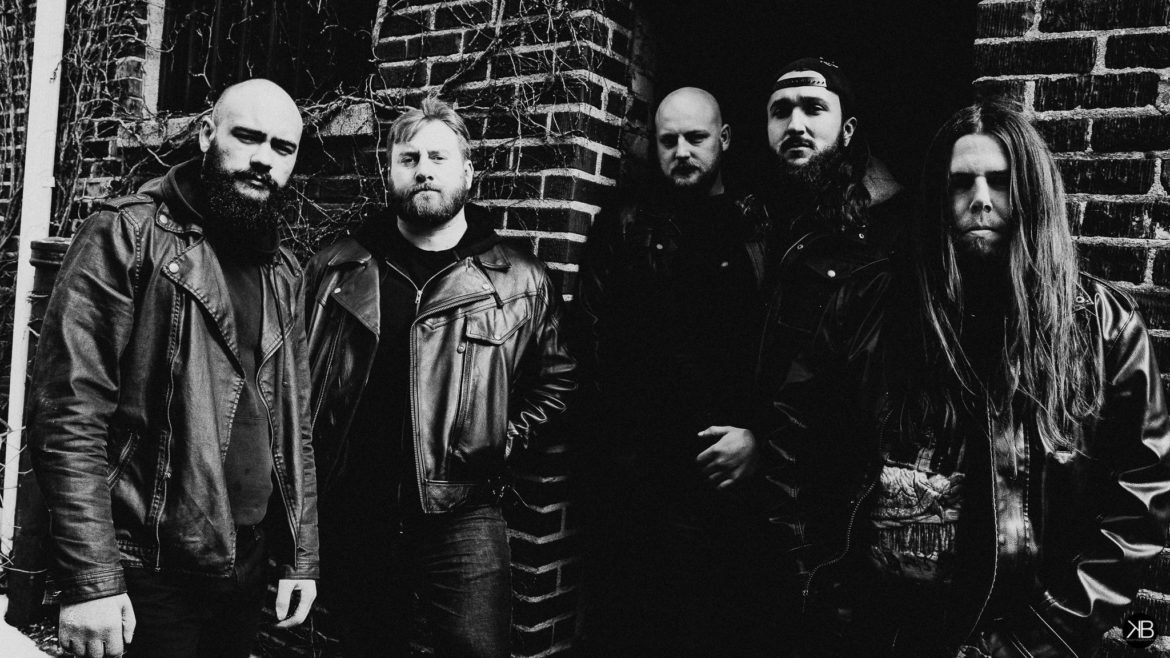 Idol Throne photo by Kyle Bergfors
Follow Stormspell Records to pre-order Idol Throne's

 

The Sibylline Age

 

HERE
Follow the band at these links:
https://www.facebook.com/idolthrone
https://www.instagram.com/idol_throne/
https://idolthrone.bandcamp.com/
https://open.spotify.com/artist/1mLlJ81tpqGFC4y48hi5c0
https://stormspell.bandcamp.com/
idolthrone@gmail.com