'Brooke Burgess' joins The Zach Moonshine Show, to talk about their new release "DADBOD" and much more! We featured music from Brooke Burgess as well as new tracks from Plague Years, Inhuman Condition, Monster Magnet, COFFINS, SOULFLY, The Troops of Doom and some classics from Metallica and Six Feet Under!
Track List:
1 - Master Of Puppets/Disposable Heroes/Leper Messiah - Metallica
2 - The Zach Moonshine Intro
3 - Suffer/Reality of Filth - Plague Years
4 - Tyrantula (Live)/I'm Now The Monster - Inhuman Condition
5 - Brooke Burgess - Interview featuring Best Friend/SHADOWLAND/Tractor
6 - Motorcycle / Be Forewarned - Monster Magnet
7 - Shadow Of The Reaper - Six Feet Under
8 - Corpsegrinder (Death cover) - COFFINS
9 - Filth Upon Filth/Scouring The Vile - SOULFLY
10 - Antichrist/Troops of Doom/Dethroned Messiah - The Troops of Doom
Check out the episode now on Mixcloud!
Check out the interview segment on Spotify!
Check out the interview segment on YouTube!
Check out the interview segment on iTunes!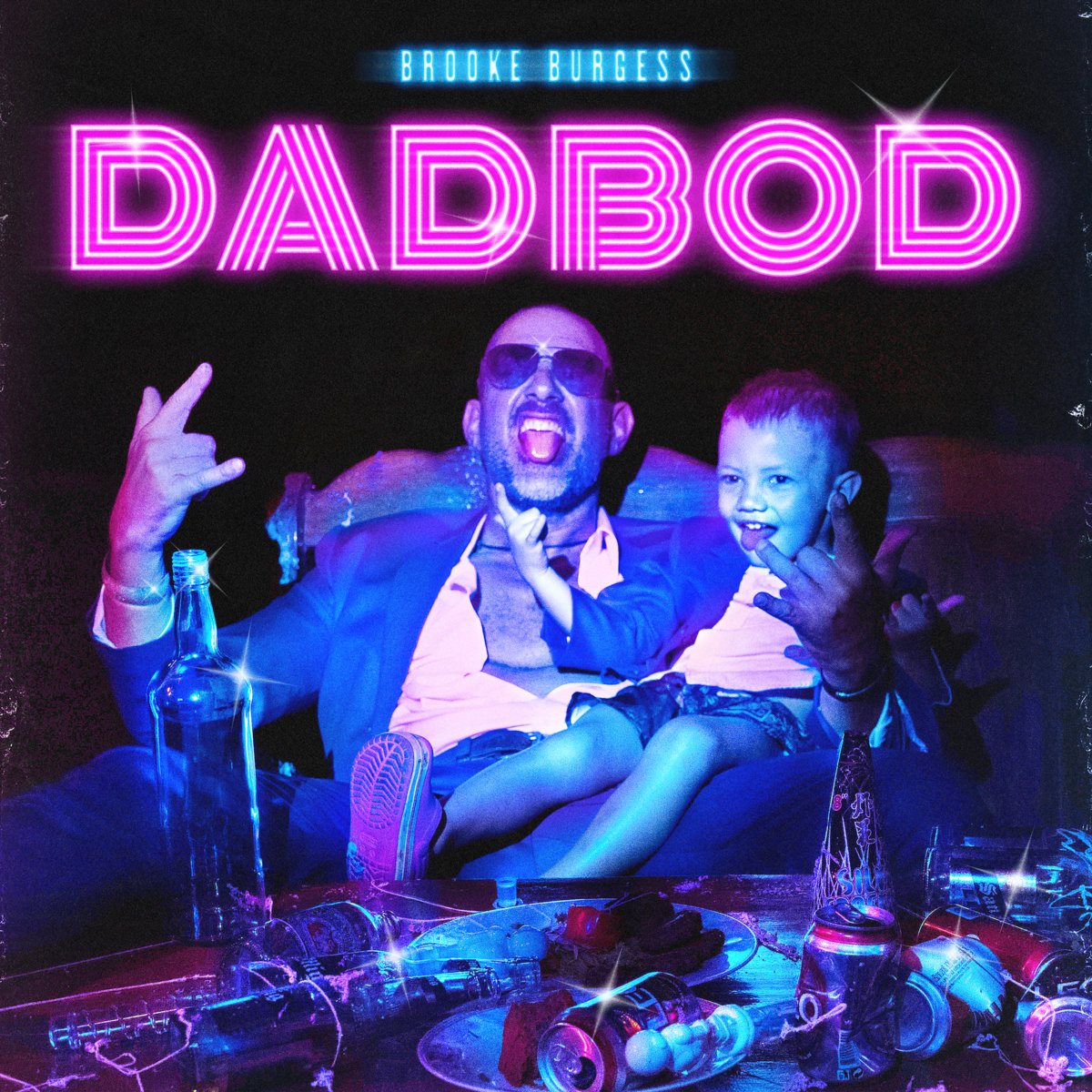 20 bangin' tracks + 20 killer vids = (someone's) Album of the Year!
Pop. Punk. Folk. Funk. Rock. Hip-hop. And a go$$@mn Disney song.
DADBOD is the culmination of 3 years of inspired songwriting, creative collaboration, and modern musical alchemy. Working from a remote island base with acclaimed talents from every continent without a pole, it's a testament to passion, parenting, and...paleontology? (you'll seeeee!)
DADBOD is a raucous, uplifting, and truly multi-genre musical epic — it's a heartwarming tale of Father and Son — and it's 70min of the kind of love that only comes around once in a million lifetimes.
BONUS ITEMS!!! (Download the album and get SO MUCH STUFF)
1. alternate PROJECT ART!
2. exclusive VIDEO CLIPS!
3. an award-winning EBOOK!
4. complete LYRICS PDF!
5. BONUS AUDIO: a secret diss track, a gorgeous 7min children's story, and the top secret BIG TROUBLE IN LITTLE CHINA ROCK OPERA medley!!!
credits
released July 7, 2021
BROOKE BURGESS: Singer/Songwriter/Co-Composer
TOBIAS TINKER: Co-Composer/Instrumentals/Mix+Master (Various)
MATT MILLER: Co-Composer/Guitars, Mix Support (Various)
CHRYSTAL LEIGH: Backing Vocals (Various)