The charity compilation «Ukrainian Resistance» is available for listening and purchase in digital version!
The compilation consists of 23 powerful compositions by various Ukrainian artists in the genres of Death Metal and Thrash Metal and a bonus live track. All funds raised from donations will be sent to the «Come Back Alive» Foundation to help equip Ukrainian Armed Forces and bring our victory closer!
Contribute to the artistic resistance, join the fundraiser, and share the compilation and the necessary information about it with the fellow metalheads!

You can purchase the compilation on Bandcamp:
https://ukrainianresistance.bandcamp.com

Check it out on the other platforms:
https://linkr.bio/ukrainianresistance

Instead of purchasing on Bandcamp, you may also donate to the official account of «Come Back Alive» Foundation any amount and send a payment screenshot / check to ukrainianresistance.metal@gmail.com, the compilation will be sent to you in the format of your choice.

«Come Back Alive» Official Accounts:
https://www.comebackalive.in.ua/donate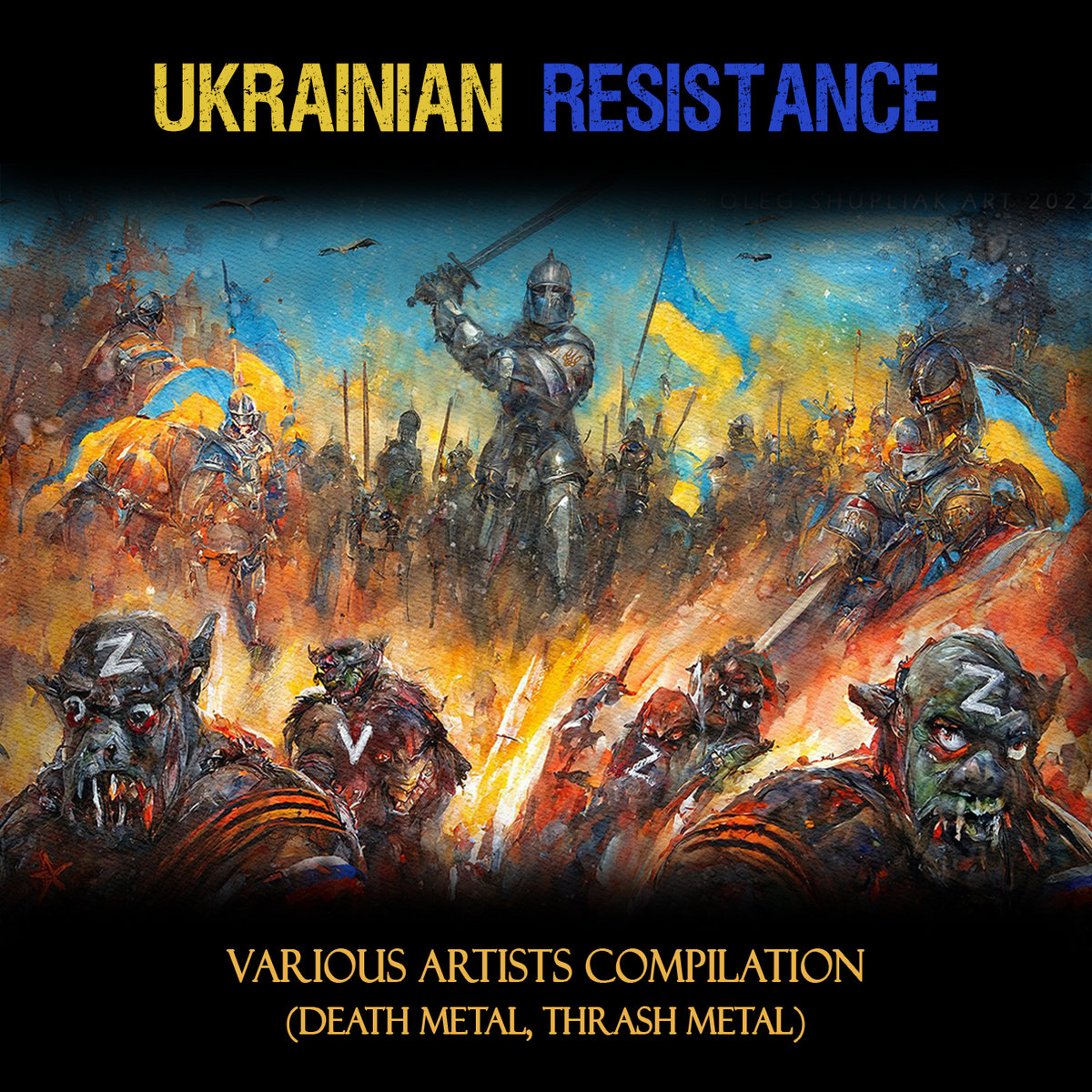 Tracklist: 
1. Rattler - Prayer To The Gun
2. Activated - Power Of Revolution  
3. Chaoscult - Icon Of Violence
4. Orbstruct - Mercury Turn
5. Mutanter - Ode For Janus  
6. Necrom - Fathers Will Feast  
7. Dying Grotesque - Stitched Souls  
8. Karabiner - We've Come With Peace  
9. Reabilitator - Man Against Man  
10. Cryogenic Implosion - Process Of Imagination
11. Fleshgore - Bloody Hands Of Aggressor  
12. Schizogen - Devour Your Enemies  
13. HELL:ON - My Testament
14. Wolfanger - Glory To The Heroes
15. Narator - Страх В Твоїх Очах (Fear In Your Eyes)  
16. Distress - Людина-Ріка (Riverman)
17. Liquidator - Epigony  
18. Anmasker - Trench Mud
19. Spit Bile - Hypnosis  
20. Zombie Attack - Satanic Barbeque
21. Termination Central - Hammer Of Fate  
22. Infected - Frozen Shit
23. Terrorflesh - Victims Of War
24. Blood Expectoration - Isolated and Mutilated (Live)
Metallurg Music
https://www.metallurg.net
https://www.facebook.com/metallurgmusic