Nazgul Rising (Italy) - Cycles Of Primal Chaos - Reviewed by blackmetalistkrieg ! Check it out here at this link: https://www.blackmetalistkrieg.net/?p=14329
We had dealt with our Nazgul Rising on the occasion of the release of the good demo "Let The Evil Arise", dating back to 2006. Since then, water has passed under the bridges but the Roman band has preferred to centellinare the releases, giving to the press only the full length "Orietur In Tenebris Lux Tua" in 2014 and subsequently retiring into the darkness for another long period. It is now the turn of the successor, into whom our friends have evidently poured all the ideas developed in this not short period of time. "Cycles Of Primal Chaos", which presents itself with a beautiful cover depicting the clash between the Mesopotamian deities Tiamat and Marduk, the work of the illustrator Nestor Avalos, is in fact a powerful work, which exceeds the hour of duration and gives us back a band aware of its means, even without particular stylistic upheavals. Nazgul Rising in fact continue to beat the ground on which they have moved since the beginning and offer us a rocky and traditional symphonic black metal, recovering those classic influences that allowed this genre to emerge with arrogance in the second half of the nineties, also managing to impose itself on a wider audience than the narrow underground circle that had seen its birth.

It should be noted, however, that in the case of Nazgul Rising are essentially absent those baroque arrangements and that gothic imagery that are often associated with black in its symphonic meaning, because our friends still focus on fairly muscular structures, which favor riffing over keyboard scores and, rather than vampires and sensual damsels, they refer to mythological and fantasy themes, going musically to approach certain Dimmu Borgir of the middle period or groups such as Hecate Enthroned or Bal-Sagoth, which could in the first instance be cited among their references and sources of inspiration. We can say that this stylistic framework remains in principle unchanged throughout the course of the album but is declined with different nuances in the various pieces, which on some occasions focus more on power and impact, in others instead on melodic lines, and in other cases still on the creation of atmospheres with an epic and dark look but never too magniloquent.

And so we have an effective alternation that makes the work sufficiently varied but at the same time compact, net of a length in my opinion still excessive: I am in fact convinced that a few scissors here and there would have benefited the final result, making everything smoother, but it is clear that the band, after several years of silence, he had a lot of things to say and wanted to say them on this record. Beyond this small note, which remains naturally debatable, I really believe that it is not possible for lovers of symphonic black metal not to appreciate songs such as the opener, "Lord Of The Wildwood", "Evilwind" or the title track itself, which emphasize at the right point all the typical elements of the genre and represent as many examples of how even today you can play it with freshness and conviction. What to say in conclusion? "Cycles Of Primal Chaos", graced among other things by a production absolutely up to par, is an album consistent with the path taken by Nazgul Rising from the beginning of their career to today and probably constitutes the pinnacle of their discography. Listening certainly recommended. - blackmetalistkrieg
Release Date: March 30, 2022
FFO: Rotting Christ, Carach Angren, Emperor 
Location: Rome, Italy
Nazgul Rising was born in 2001 in Rome Italy by Lord Trevius, Borius the King and Trvkvlentvs inspired by their common interest in aggressive and direct black metal based upon the nordic style.
Check out this video!
Check them out on Spotify and add them to your playlists!
Support the band at Bandcamp!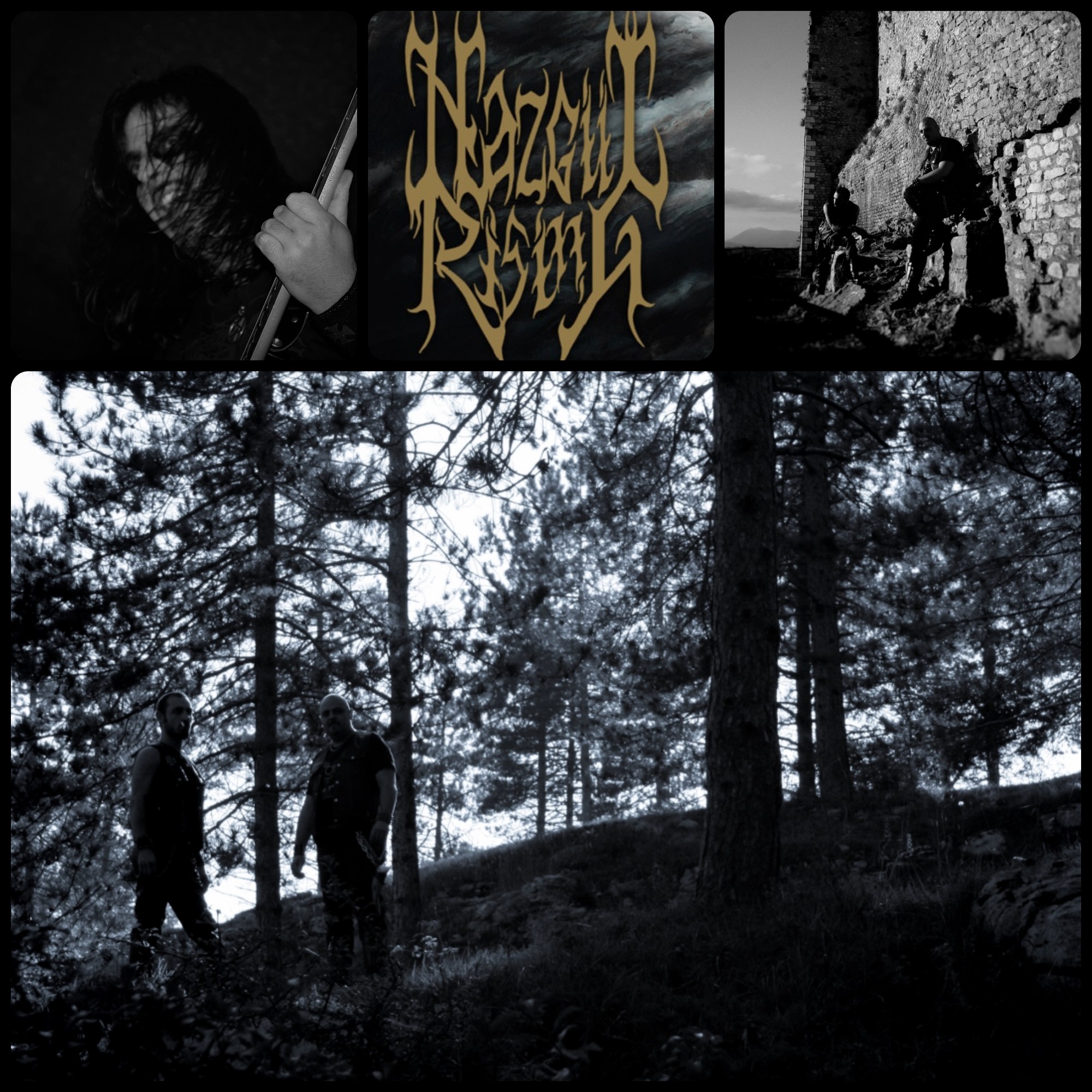 Follow the band at these links:
https://www.facebook.com/nazgulrising/
https://www.instagram.com/nazgulrising/
https://nazgulrising.bandcamp.com/
https://soundcloud.com/nazgulrising
https://open.spotify.com/album/56yP0V4wcBcEiw1GSQqMNH
https://www.youtube.com/channel/UCXjQUt_zLJr3iFvaobHTPfA