Nafrat (Singapore) - 'Veins' - Reviewed By Metal Digest ! Check it out here at this link: https://metal-digest.com/2022/05/30/nafrat-veins-ep/
In the 21st century, death metal has no boundaries; it has spread far and wide with bands from nearly every country picking up their instruments and getting brutally heavy. One such band are Nafrat who are back for the first time since their 2018 'Abnegation' album with their latest EP 'Veins'.
                The last decade has been productive for the Singapore band and the 20's are shaping up to be equally as bright because with 'Veins', Nafrat usher in some pummelling death metal designed to create a cacophony of noise far surpassing a Krakatoa style volcanic eruption. Clocking in at under 12 minutes, 'Veins' demonstrates to the death metal world what Nafrat are capable of. The title track may actually be a waste of time, an elongated intro track which is really dull, but both 'In Absentia' and 'Oculus' are death metal down to its core. This is double bass, marching guitars and guttural vocals delivered in the style of Hate Eternal, Immolation and Svart Crown, but not only that, 'Veins' also has the local sound that would appeal to the likes of Darah, Hellghast and Necro Sadist.

                'Veins' is the sound of Nafrat putting their foot to the floor and driving forward; this EP is a good way for the band to keep themselves busy, tiding the listener over and hopefully it will result in another studio album very soon. - Metal Digest
Release Date: February 12, 2022
FFO: Hate Eternal, Immolation, Svart Crown
Location: Singapore
Short Bio: Nafrat is a Singaporean death metal band formed in 2003. The band released 'Chaos Unleashed' (Demo 2005), 'Invoking The Masses' (EP 2005),  'Through Imminent Visions' (Full-length 2008) and 'Abnegation' (Full-length 2018). With the release of the band's first full-length 'Through Imminent Visions' in 2008, via Vrykoblast Productions , it opened doors for them to play numerous live shows across Asia particularly Indonesia, Hong Kong, Taiwan, Malaysia etc. Despite the positive reception towards their debut full-length effort, the band took a step back and went on a hiatus due to 'personal reasons'. Nafrat made a comeback in 2018 which saw the band releasing the second full-length 'Abnegation' via Brutal Infection Records (Indonesia). The sophomore album received overwhelming response across the metal community in Asia. Nafrat has also opened shows for the likes of Cannibal Corpse, Misery Index, Obscura , and Immolation among others. The band went through line-up changes with the introduction of a new drummer in 2020. Despite juggling the tough schedules among its members and strict social restrictions in place during the global pandemic hit, Nafrat recorded a 3-track EP in 2021 titled 'Veins'. The EP sees the band in new territory with the exploration of darker atmospheric soundscapes, coupled with the familiar blistering style of blackened death metal that they produced in previous releases. 'Veins' officially dropped in Feb 2022,  made available for free digitally on the band's official Bandcamp and most major streaming platforms. Presently, Nafrat has also started writing new material, hopeful of releasing the third full-length album in the near future.
Check them out on YouTube!
Check them out on Spotify and add them to your playlists!
Support the band on Bandcamp!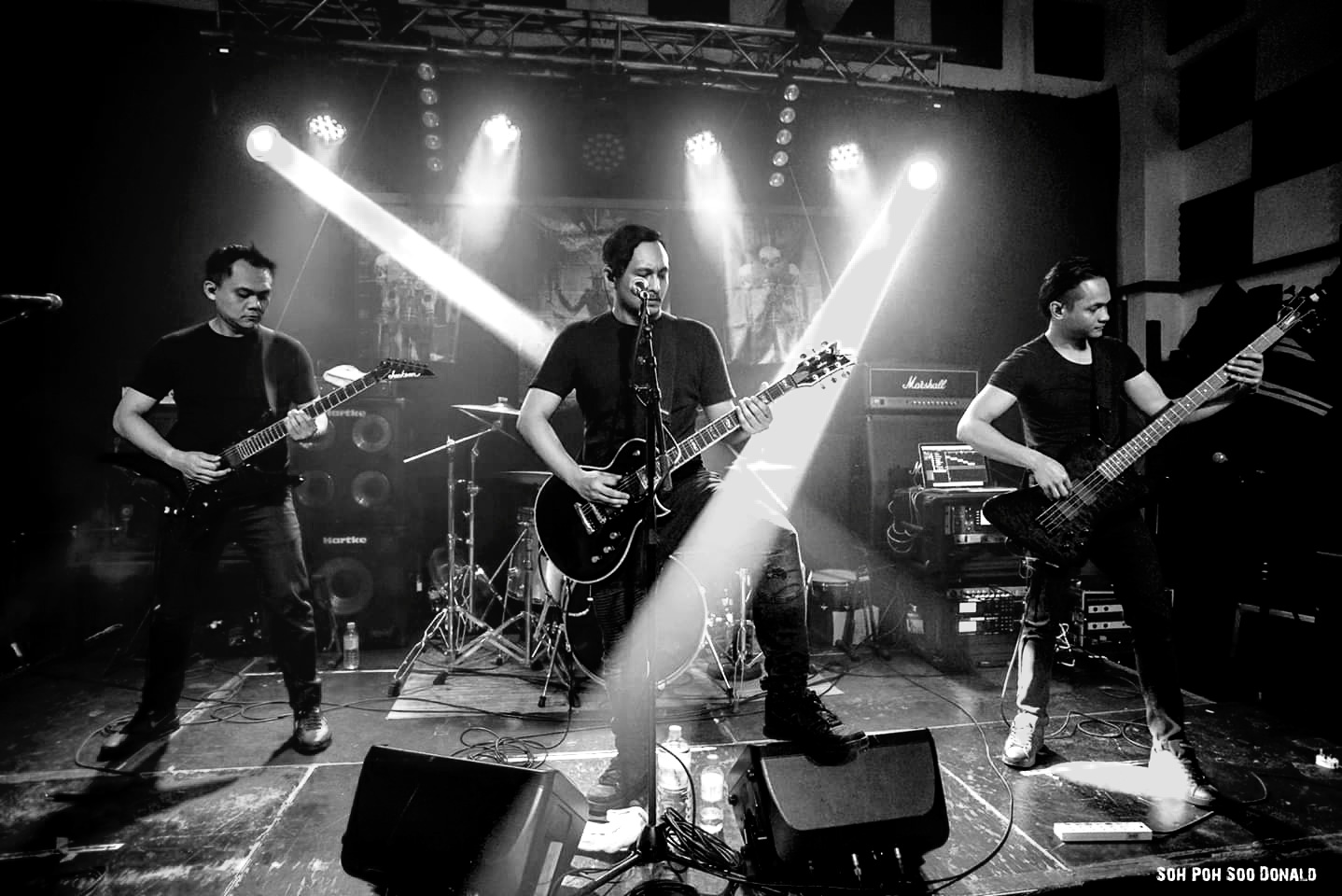 NAFRAT is :
Han Shah - Vocals/Guitars
Iskandar Zul - Guitars
Firdaus Kadir - Bass
Islam Falmi - Drums
Follow the band at these links:
https://www.facebook.com/nafratdeathmetal
https://www.instagram.com/nafratofficial/
https://nafrat-official.bandcamp.com/