Nafrat (Singapore) - 'Veins' - EP - Reviewed by The Headbanging Moose ! Check it out here at this link: https://theheadbangingmoose.com/2022/05/18/album-review-nafrat-veins-ep-2022/
Mixed and Mastered by Zoteng at Masterplan Studio and displaying an obscure artwork by the band's own bassist Firdaus Kadir, Veins is the brand new three-track EP by Singapore-based Dissonant/Technical Death Metal horde Nafrat, following up on their 2018 full-length opus Abnegation after the band went on a hiatus due to personal reasons. Formed in 2003 and currently comprised of Han Shah on vocals and guitars, Iskandar Zul also on the guitars, the aforementioned Firdaus Kadir on bass and Islam Falmi on drums, Nafrat venture through new territories in their new EP with the exploration of darker atmospheric soundscapes coupled with the familiar blistering style of Blackened Death Metal that they produced in previous releases, turning such short and sweet record into a must-listen for fans of bands the likes of Hate Eternal, Immolation and Svart Crown.
Sinister sounds permeate the air in the Stygian instrumental intro Veins, dragging our souls to the obscure realms ruled by Nafrat before the quartet begins hammering our heads with In Absentia, a brutal, malignant Death Metal onrush spearheaded by the venomous beats by Islam while Firdaus extracts rumbling tones form his bass, all of course spiced up by the visceral guttural by Han in a solid, straight-to-the-point display of the band's core sonority. Then more of their primeval, tribalistic music comes in the form of Oculus, with the guitars by Han and Iskandar decimating our ears while Islam sounds like a demented beast on drums, feeling absolutely bestial from start to finish with Han roaring deeply just the way we like it in Death Metal. Put differently, this might be a very good sign of what to expect from Nafrat in their upcoming releases.
You only need 12 minutes of your time to let Nafrat crush your cranial skull with their music by either streaming the EP in full on Spotify or by purchasing it from their own BandCamp page (or click HERE for all locations where you can buy or stream the album, among other cool links). In addition, let's show our support to underground metal made in Singapore by giving the guys from Nafrat a shout on Facebook and on Instagram, showing them how much we appreciate their devilish music. Veins might be short in duration but the quality of the music found in it is outstanding, which leaves me wondering what those Singaporean metallers will bring to our avid ears next, especially if they release a full-length album, always in the name of our good old Death Metal. - The Headbanging Moose
Release Date: February 12, 2022
FFO: Hate Eternal, Immolation, Svart Crown
Location: Singapore
Short Bio: Nafrat is a Singaporean death metal band formed in 2003. The band released 'Chaos Unleashed' (Demo 2005), 'Invoking The Masses' (EP 2005),  'Through Imminent Visions' (Full-length 2008) and 'Abnegation' (Full-length 2018). With the release of the band's first full-length 'Through Imminent Visions' in 2008, via Vrykoblast Productions , it opened doors for them to play numerous live shows across Asia particularly Indonesia, Hong Kong, Taiwan, Malaysia etc. Despite the positive reception towards their debut full-length effort, the band took a step back and went on a hiatus due to 'personal reasons'. Nafrat made a comeback in 2018 which saw the band releasing the second full-length 'Abnegation' via Brutal Infection Records (Indonesia). The sophomore album received overwhelming response across the metal community in Asia. Nafrat has also opened shows for the likes of Cannibal Corpse, Misery Index, Obscura , and Immolation among others. The band went through line-up changes with the introduction of a new drummer in 2020. Despite juggling the tough schedules among its members and strict social restrictions in place during the global pandemic hit, Nafrat recorded a 3-track EP in 2021 titled 'Veins'. The EP sees the band in new territory with the exploration of darker atmospheric soundscapes, coupled with the familiar blistering style of blackened death metal that they produced in previous releases. 'Veins' officially dropped in Feb 2022,  made available for free digitally on the band's official Bandcamp and most major streaming platforms. Presently, Nafrat has also started writing new material, hopeful of releasing the third full-length album in the near future.
Check them out on YouTube!
Check them out on Spotify and add them to your playlists!
Support the band on Bandcamp!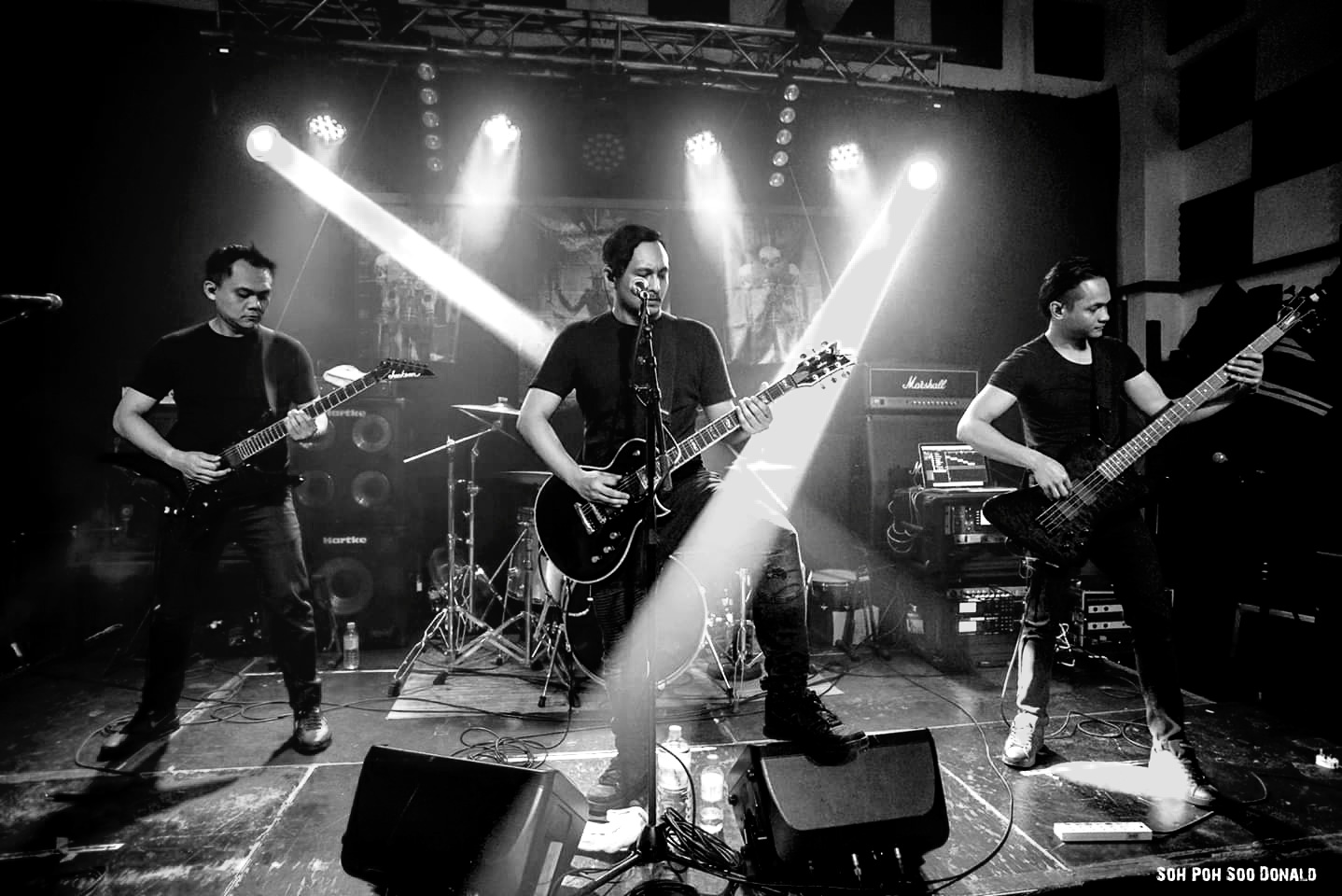 NAFRAT is :
Han Shah - Vocals/Guitars
Iskandar Zul - Guitars
Firdaus Kadir - Bass
Islam Falmi - Drums
Follow the band at these links:
https://www.facebook.com/nafratdeathmetal
https://www.instagram.com/nafratofficial/
https://nafrat-official.bandcamp.com/